Incredible Interior Design Ideas for Your Narrowboat
Want to transform the interior design of your narrowboat? Although the space is limited (to say the least!), there are clever ways to fit a lot in and still make a style statement. From using bold colour schemes to introducing modern touches, we've picked out some of our favourite canal boat interiors to give you some inspiration for your next restoration project...
Bright colours instantly brighten up small, enclosed spaces and give things a fresh and modern look. Everything from blinds to cushion covers can add a new dimension; go for clashing hues or coordinate for different looks.
Source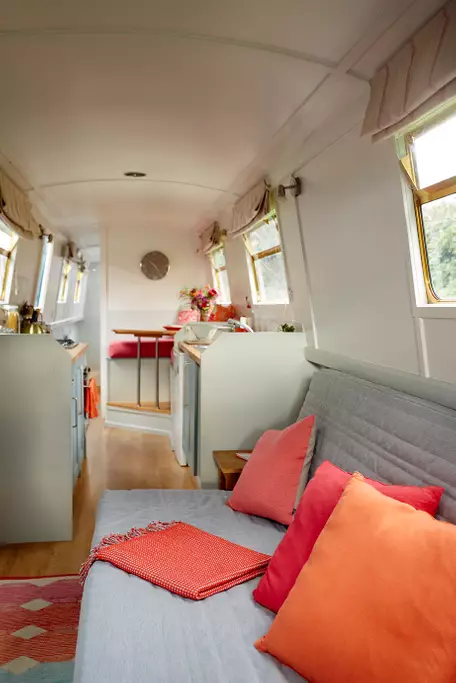 Source
Shabby chic renovations are always on-trend, and a narrowboat interior is the prime opportunity to do some DIY restoration. Sanding and a slick of varnish on original wooden floorboards can make a room feel lighter, whilst printed wallpaper can add a bold personal touch. Upcycling projects are also perfect on a narrowboat, from repainting kitchen doors to making your own curtains.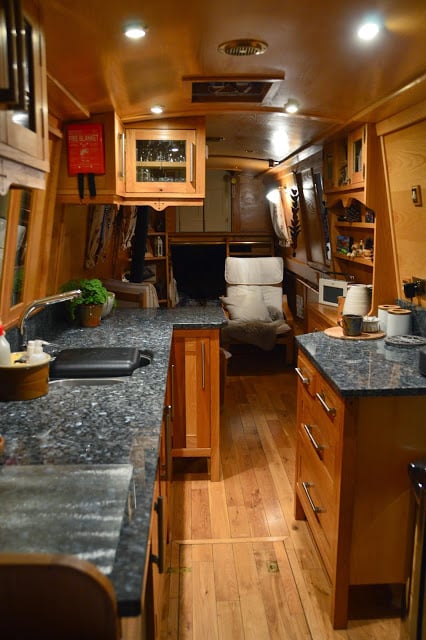 Source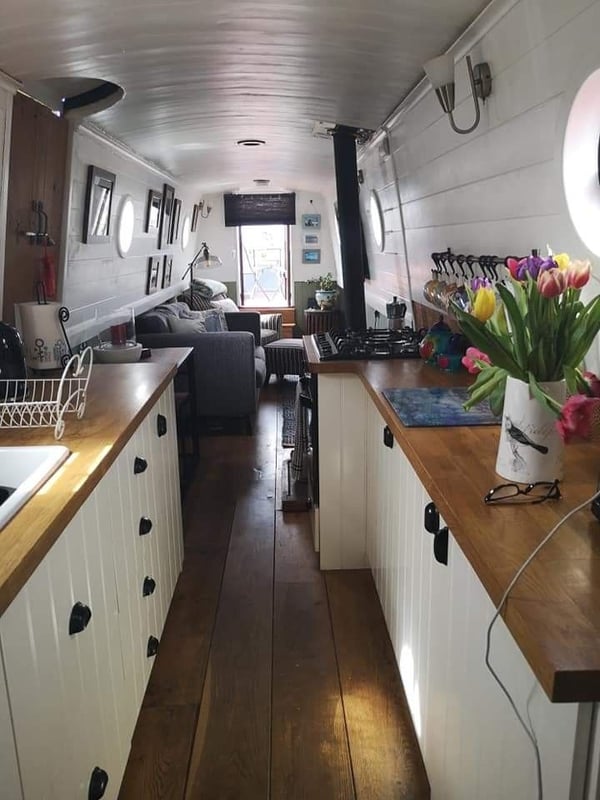 Source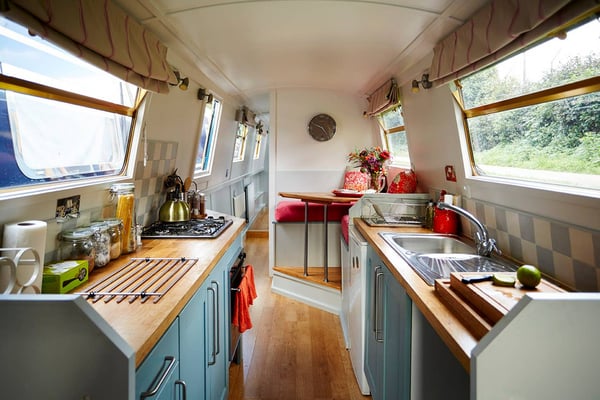 Source
Modern galley kitchens will not only make life aboard the boat much easier, but also make a huge difference to the look and feel of the narrowboat. The kitchen is where you'll spend a lot of time when not on deck, and nowadays contemporary designs make the very best use of the space without compromising on quality. You can still have all the gadgets and gizmos, they just need to be slotted into the right places!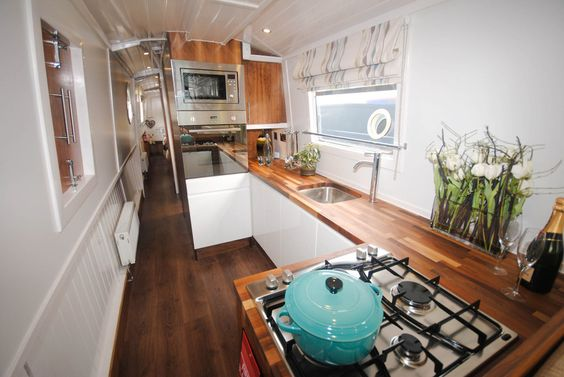 Source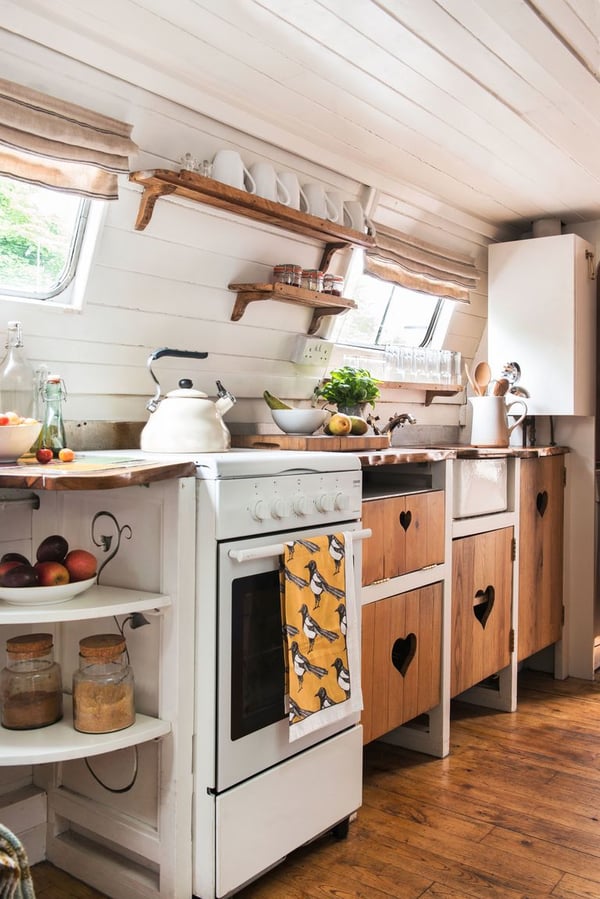 Source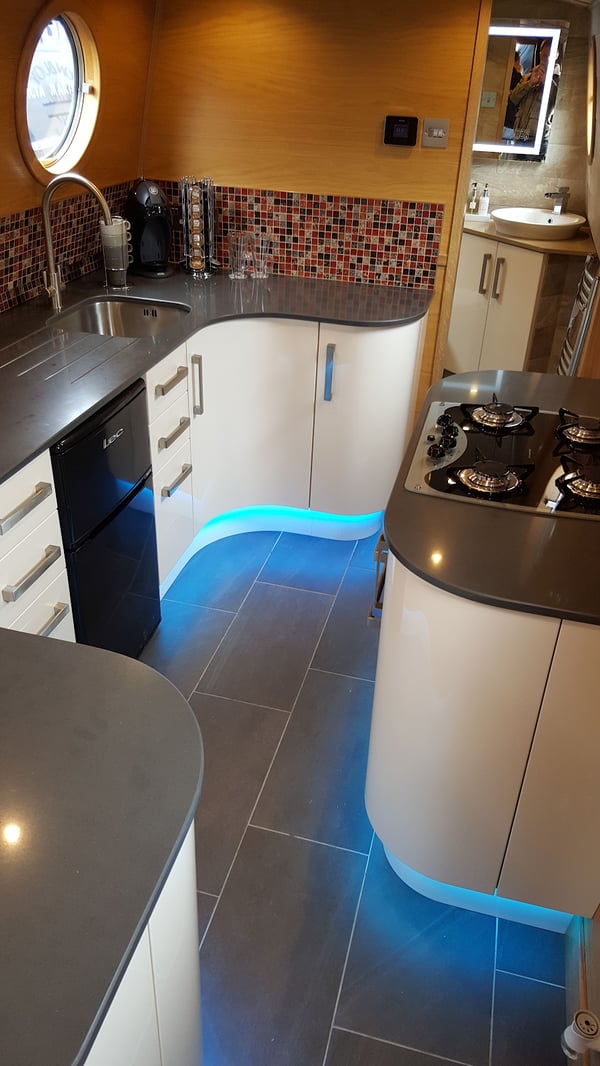 Source
Related Articles
Dec 17, 2021
Why did you choose to custom build a narrowboat?
...
Sep 30, 2021
Whether it's your first time buying insurance, or you're simply looking ...
Sep 14, 2021
Living on a narrowboat can be an exciting new adventure for many new or seasoned boaters, but it'...