Tips for Modernising Your Narrowboat
Narrowboat owners take great pride in their vessels, usually painting the outsides with bright, attractive Romany-style flowers and decorations, gracing the navigable inland waterways of Britain. Step inside one of these charming, nostalgic narrowboats and you'll find there's ample room for impressive and stylish interiors, too. Check out our top tips for modernising your narrowboat, here…
1. Pick a theme
This will make redecorating ten times easier. It's difficult to know where to start when it comes to decorating; a lot of ideas can begin to merge and can result in a mismatched, messy looking interior. Do your research and pick an interior theme, and then you can begin to search for furniture, flooring, lights, paint, art etc. to bring your narrowboat to life.
2. Clever shelving
Opt for shelves equipped with pegs or hooks to accommodate everything, including tea towels and pans.
3. Paint the cupboards
Freshen up the kitchen and bathroom cupboards with a bright neutral colour - white, pastel colours, and grey are popular home interior options and really help make the space look larger and cleaner.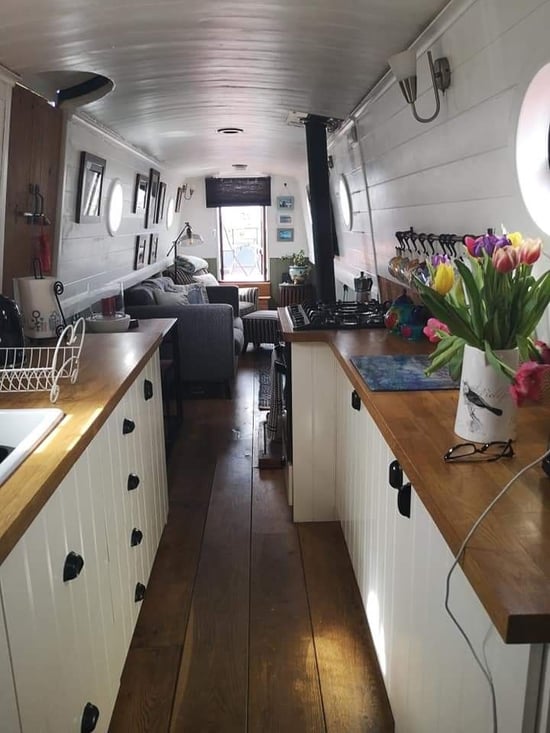 4. Change up your hardware
A really quick way to change and modernise your interior doors, bathroom suites and kitchen cabinets is by changing the knobs for alternative types that match your new theme and design choice.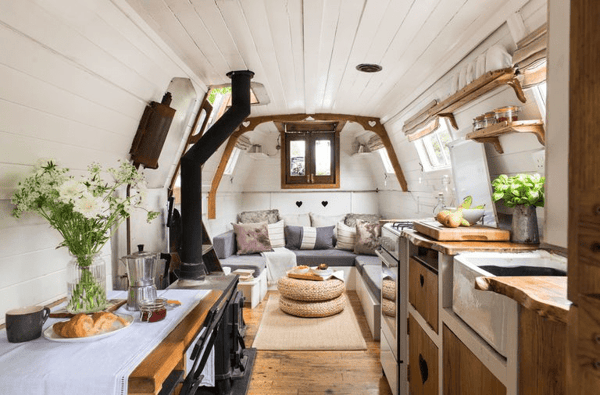 5. Update the bathroom
Floating shelves or a small wall unit can help save lots of space. Keeping things simple and clean in this area is advisable for easy care and an uncluttered feel. Again, try to keep decor bright and light here as this'll help create that overall contemporary feel throughout your narrowboat.
6. Create space
Using a good size mirror you can create the illusion of space. Replacing a plain door with a door that has a built-in mirror on the side or on the exterior will allow you to check your overall look from head to toe easily. Big windows are also great for creating a bigger looking room so let as much natural light in as possible!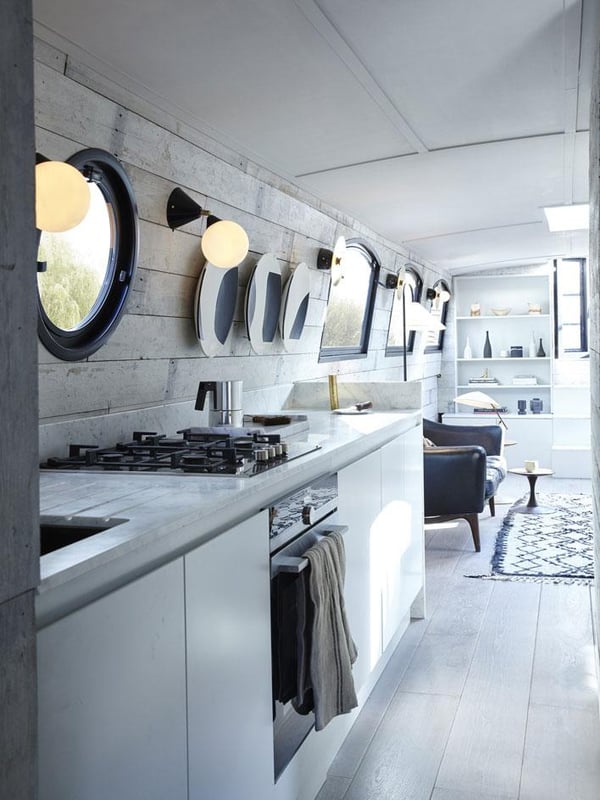 If you're someone who enjoys a bit of DIY work, download our Ultimate Narrowboat DIY Guide for more of our top tips.
Related Articles
Dec 4, 2020
Whether you're a weekend boater and use your narrowboat for social occasions, or you've made your...
Oct 12, 2020
The community of narrowboat owners in the UK is booming. The lure of a...
Oct 1, 2020
With the rise of COVID-19 and the subsequent lockdown taking up most of our 2020, more than ever ...