Top 11 Marina Safety Tips
Storing your boat at a marina has many benefits, from enhanced security to being part of a close-knit community. But there are certain precautions you should take regardless of mooring situation and general good boat safety protocol you should follow.
General marina safety guidance:
1. Keep the deck and walkways clear from personal items - as well as being a tripping hazard, these are vulnerable to theft.

2. Wear non-slip footwear to avoid slips or falls.
3. All crew and any visitors should be equipped with personal floatation devices (PFDs). This is especially important for children so make sure their PFDs are fitted correctly.
4. Personal Locator Beacons are another useful gadget worth investing in. Once activated, the beacon will send out an emergency alert to the Coast Guard, prompting a swift rescue response.
5. Reduce fire risks and have a fire extinguisher to hand. Always turn off onboard heaters before leaving your vessel and ensure all electrics are connected and disconnected safely.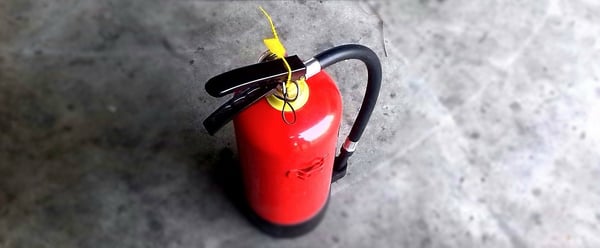 6. If using a gas stove on board, ensure that this is properly maintained. Neglect can increase the risk of carbon monoxide poisoning. Always ensure adequate ventilation and make sure appliances are serviced by a Gas Safe Registered Engineer.

7. In case of an emergency, be aware of closest exit points from your craft, or make a safe departure using your boat if a fire occurs on the dock. Ensure you know where the nearest ladder is collected in case you fall in. This is especially important during the night.

8. Equally, practice equal caution when refuelling and notify marina staff of any spills.

9. Don't be tempted to take a dip - with boats constantly coming and going, swimming at the marina would be very unwise!

10. Be considerate when clearing your vessel by opting for biodegradable cleaning products what are kind to the environment. These are much safer also.

11. When selecting the marina at which to keep your boat, take note of safety set up and observe if the site is well maintained with enhanced security in place (CCTV and gated premises are perks of many marinas). Once settled at your chosen port, then don't be afraid to report any aspects that need attention.
Ultimately, no matter how many precautions you take, accidents do still happen. Cover yourself, your boat and belongings from mishaps with adequate insurance cover. This will give you full peace of mind and allow you to rest easy to enjoy the haven of your floating home.
Are you a current boat owner? Visit our online portal MyBoat where customers can enjoy exclusive offers and safely store all their boating information.
Header image source
Related Articles
May 19, 2020
Despite the impact Coronavirus (COVID-19) is having on the world, and these uncertain and troubli...
Dec 6, 2019
The prospect of thieves and vandals targeting your vessel is a big worry as a narrowboat owner. T...