10 Best Walks Near UK Marinas
When it comes to finding a UK staycation for boaters, it can be difficult to know the best places to visit where you can stop off at the local marina and reconnect with nature. Just because we love spending our time out on the water doesn't mean we're not partial to exploring the countryside on foot. That's why we've picked out our top 10 favourite places in the UK with a particular focus on excellent walking opportunities.
Inland Marina Walks:
Aston Marina Canal and Countryside Trail, Staffordshire
Our first choice for top walking spots near marinas is Aston Marina Canal and Countryside Trail. Located in Staffordshire, this circular walk reaches 4.5 miles and averages 2 hours to complete and leads from the marina towards the peaceful towpath. This canal walk is a peaceful haven for boaters to enjoy this idyllic countryside scenery whilst also enjoying seeing the canal boats. Once you've finished your walk, there are plenty of places nearby to get a bite to eat, or enjoy a drink out at the award-winning bistro. This is an ideal walk for those looking for something easier as this path is a fairly level walk.
St Katharine Docks Marina, London
This may seem like an obvious choice, but London is an excellent spot for enjoying a riverside walk along the Thames, with such easy access to city life and shopping centres. Travelling via boat to London provides a unique way to see the city and choosing St Katharine Docks Marina as your berthing destination puts you within walking distance of other sightseeing opportunities, including the Tower of London and the Tower Bridge.
Crinan Canal, Argyll and Bute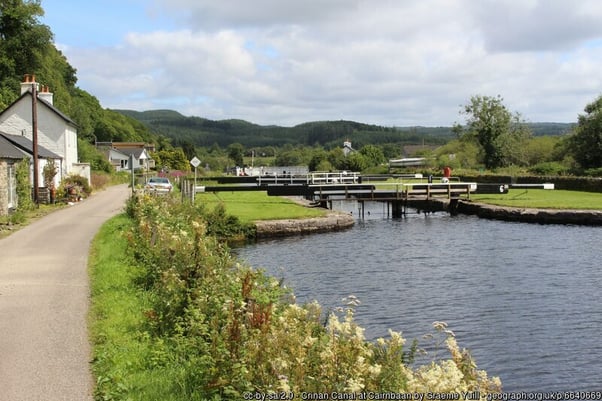 Source: Graeme Yuill – (CC BY-SA 2.0)
A more adventurous walk begins at Crinan Canal and ends at Ardrishaig, reaching a total of 9 miles. Located in Loch Lomond & The Trossachs National Park area, this is the ideal spot for bird watchers, with views across the historic locks. Walking alongside this canal provides some of the most breathtaking scenery in the country with the ancient Crinan Woods Circuit only a short distance away. Other walking routes nearby include The Castle Dounie Circuit.
Tattenhall Marina, Cheshire
One of our top choices for inland marina walks is Tattenhall Marina, situated in the Cheshire region. It is recommended to start your day with breakfast at the local Boathouse Café before venturing outside and following any one of the nearby woodland trails. Take in those stunning views across the marina and distant hills as you pass by docked canal boats. What could be better than stopping off at The Ice Cream Farm during the summer months?
Ullswater Marina, Lake District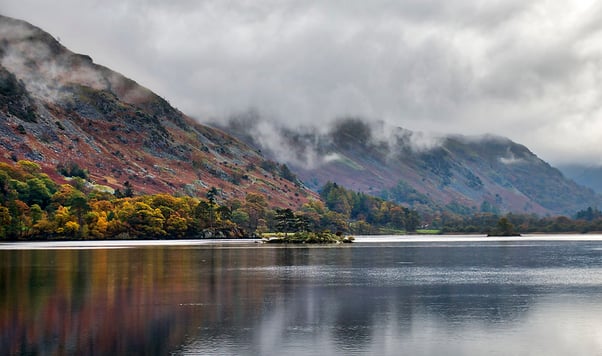 Source: Neil Howard – (CC BY-NC 2.0)
The Lake District is well known for being a popular sailing area. This region is the epitome of the English countryside and is a place you wouldn't want to miss on your sailing tour of the UK. Stop off at the spectacular, lesser-known gem of a marina and join the Ullswater Way, which is a 20-mile, circular walking route and is considered one of the more famous routes. Across the lake from your starting point, you'll find Ullswater Yacht Club, as well as some of the most spectacular views imaginable.
Outland Marina Walks:
Cowes Harbour Shepards Marina, Isle of Wight
Get involved with town life by visiting Cowes Harbour Shepards Marina where you'll likely find like-minded boaters. This area is known for hosting many prestigious sailing events and has plenty of walking and cycling routes with panoramic views across the River Medina. You can simply walk riverside with the benefit of town life nearby or choose to join The Medina Estuary Circular Walk which reaches 9 miles and moves between Cowes, Newport and East Cowes, taking the average person four hours to complete. Across the way is East Cowes Sailing Club, along with other excellent sightseeing opportunities including Osborne Castle and Cowes Maritime Museum.
Ocean Village Marina, Southampton
A highly popular walking trail leads from the bustling city of Southampton towards Winchester, locally known as the Itchen River Walk. This trail reaches a total of 39.4 miles and primarily follows alongside the Itchen River and passes through the South Downs National Park. Whilst this isn't an easy trail to complete, travelling part of the way will still give you beautiful views and is a haven for bird waters. Stick to the traditional riverside path, or join any of the nearby hiking and running trails.
Porthleven Harbour & Dock, Cornwall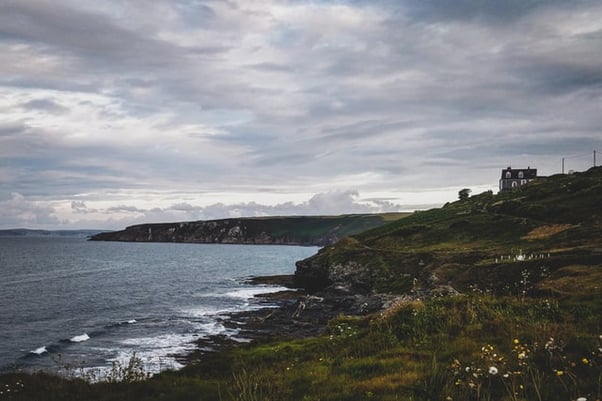 Our next top choice for marina walks is situated on the coast of Cornwall, in the small seaside town of Porthleven. Here, you can berth your vessel at the local harbour and join the circular walk of Penrose and Porthleven which takes you through beautiful ancient woodland. Located on the fringes of The Lizard Heritage Coast, there's plenty to see and do during your walk, including visiting Porthleven Beach and Pier.
Swansea Marina, Wales
Locally known as the Swansea Ramblers Walk, here you can benefit from both the Welsh coast and country with some excellent opportunities for exploring the area's rich history. This walk is between 2-3 miles and averages around 2 hours to complete, bringing you back to the same place you started. A few miles away brings you to the Gower Area of Outstanding Natural Beauty which benefits from plenty of beaches so you can get involved with watersports.
Exmouth Marina, Devon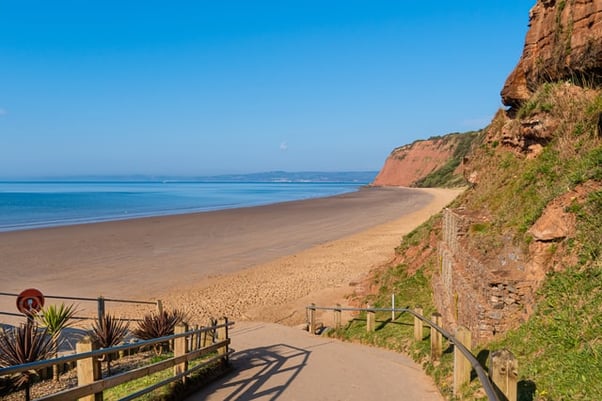 There are many benefits to choosing Exmouth as your next sailing destination, not only does it have easy access being located on the South Coast, but Devon is a classic choice for any summer adventure destination. Here, you can enjoy a walk along the seafront and choose from plenty of bars, restaurants and cafés for a bite to eat or venture further out and join the East Devon Area of Outstanding Natural Beauty. There's so much to discover when visiting Exmouth, particularly those exceptional countryside views and birdlife. Let's not forget all of the nearby attractions including Exmouth Beach, Exmouth Sailing Club and Manor Gardens.
Are you a yacht owner who is struggling to decide on your ideal boating holiday destination? Take our Yacht Location Finder quiz and see where your next UK staycation should be!

Related Articles
Jul 26, 2022
Many people love life on the water, continuously cruising and exploring new places. However, moor...