6 of the Most Iconic Classic Motor Boats
Whilst many boats become outdated and defective after years of service, there are some that stand the test of time. From beautiful designs that were ahead of their time, to unmatched performance capabilities, we've picked some of our favourite classic motor boats…
Riva Aquarama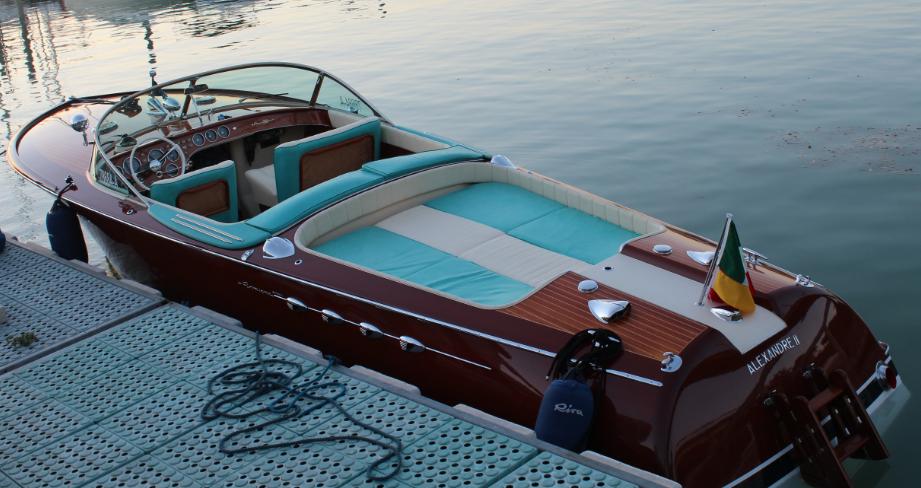 Source
First launched in 1962, the Riva Aquarama has become somewhat of a nautical legend, with some calling it the Ferrari of the boat world. It's the epitome of sophistication and luxury with its sleek mahogany hull and tapered design, easily one of the most photographed and sought after classic boats in the world.
Fairey Huntsman 28 sportscruiser

Regarded as the Jaguar E-Type of the seas, the Fairey Huntsman transformed the face of powerboating in the '60s.The boat is named after American naval architect Ray Hunt, the designer of the game-changing deep-vee hull, though the actual design took on new elements with the input of Alan Burnard, chief designer at Fairey Maine. Innovative construction techniques and engine evolution meant it was lighter, stronger and more agile than predecessors – and also has meant the boat has aged well.
Bertram Moppie motor boat
This is another classic boat that takes cues from Hunt's V-bottom, 'Huntform' shape, with a deep V stern section. Yacht broker Dick Bertram became enamoured with the Hunter and commissioned Ray Hunt to design a 30ft wooden utility or commuter boat – the result of which is the Bertram Moppie. The race-winning design transformed the look and capabilities of boat hulls for years to come.
Delphine Super Yacht
The Delphine is the only steam-powered superyacht still in existence, boasting a quadruple steam expansion engine not often seen on such designs. Built by the Great Lakes Engineering Works, the distinctive vessel was often seen around the Detroit and Chicago in the 1920s.
After surviving World War II as a flagship for Commander-in-Chief of the US Fleet, the once beautiful ship had fallen into a state of disrepair in the early '90s. It wasn't until Bruygnooghe family bought her for scrap and began a ground-up restoration program to restore her former glory. If you're interested in taking her for a cruise, she is now available to charter...
Sunseeker Superhawk 50 motor yacht
The Superhawk 50 is the biggest of the legendary Hawk range, showcasing a definitive sleek profile alongside unparalleled performance power. There's no room for luxury cabins or extravagant swimming pools here, just a pure focus on old-school cruising that stands the test of time.
Mimosa, Dunkirk Little Ship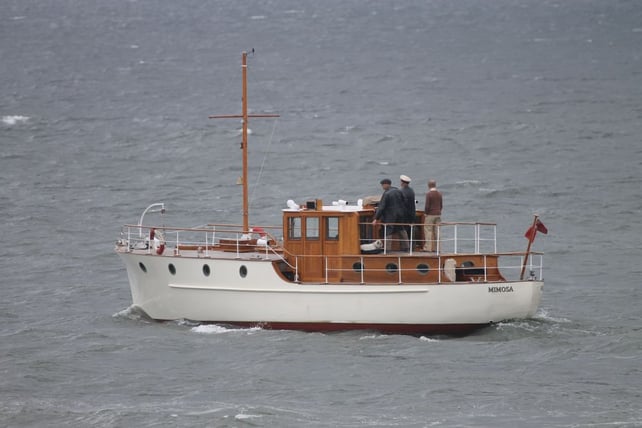 Source
The 'Dunkirk Little Ship' has become synonymous as the vessels that ferried British and French troops from the beaches of Dunkirk in the 1940 evacuation. Many of these hardy little boats exist today as cherished and sought-after antiques, boasting an iconic aesthetic and heroic back story to match.
Related Articles
Sep 11, 2020
The UK staycation market has risen exceptionally in recent years, particularly with the recent wo...
Apr 9, 2019
Attending a motor cruiser and yacht show provides one of the best opportunities to compare boat b...
Apr 8, 2019
Insuring your motor cruiser is an important precaution. If you've spent thousands of pounds on a ...