7 Tips For Motor Cruiser Maintenance
When purchasing your very own vessel you want to ensure you have a future full of smooth sails and comfortable cruises. To accomplish this, boat maintenance is crucial.
When stepping into the boating world, you need to remember that boat maintenance and repair is just as important as the motor cruiser itself, especially when it comes down to safety and general operations whilst on the water.
It doesn't have to be a huge chore, as regular upkeep will make the job easier and less time-consuming. Leaving it for months and letting problems accumulate can not only cause long-lasting issues but it will also make the job more difficult.
Take on the waves in your motor cruiser with peace of mind that your vessel is fully prepped and safe by following these 7 steps…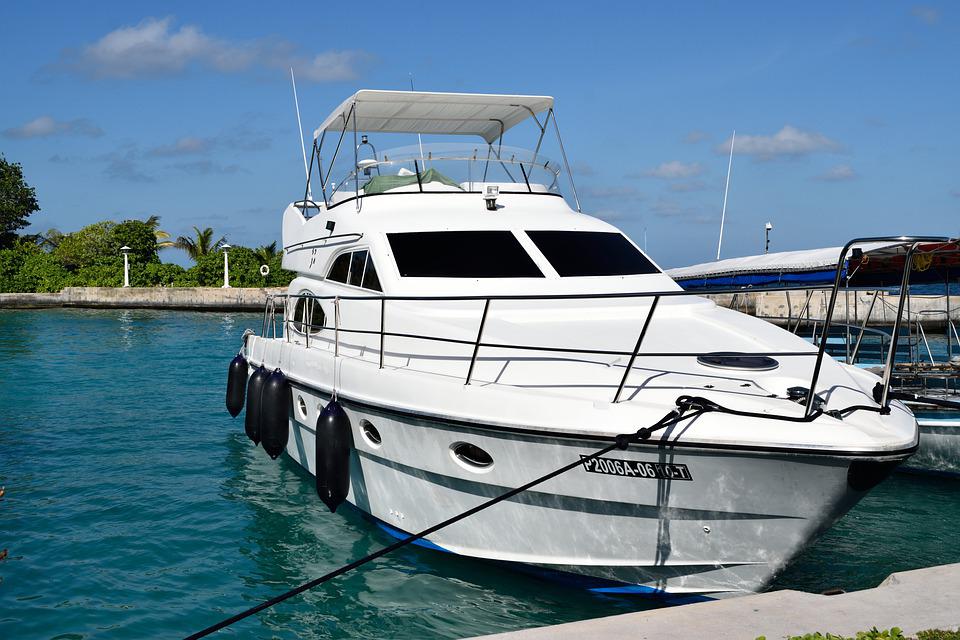 Source
1. Regularly check the engine
A boat engine has lots of components that need regular checks, preferably before each trip out. For example, the fuel level, the water coolant, the oil reservoir and oil pressure all need to be monitored. Imagine being halfway out to sea and running out of fuel - that's a situation we all want to avoid!
2. Frequently check the propeller
Whilst there's a lot being done to reduce pollution in the water, there's unfortunately still a long way to go. This means you should be regularly checking your propeller for any debris. Before your adventure, be sure to check for fishing wire, plastic and other rubble that may have been caught up, as this can cause dents and other damage to the propeller. Other things to look out for include:
Erosion: ensuring propellers are properly cleaned and treated with the right products when needed will increase their lifespan.
Surface damage, maintaining and storing propellers safely will help to prevent surface damage.
Broken seals, regularly checking for leaks and broken seals will ensure your boat continues to run smoothly.
Blade straightness, blades that arent straight can cause issues with balance, so it's important to look out for this.
3. Check for damage
Before starting the cleaning process, scan the boat for any chips and cracks etc. Ignoring them and just cleaning over them could make them worse. Once you've identified any damage, take the necessary action. For example, for a crack in the hull, you should take numerous steps to repair it removing any dirt before cleaning over it. Firstly, move the boat to a safe space, then clean the hull crack, sand the area and after getting rid of sanding dust, tape off the area and apply a coat of gel and then once it is dry it is important to sand and clean. Please always seek professional advice if you are unsure or have concerns about the structural integrity of the boat.
4. Ensure you're using the right tools and materials
This may seem obvious to some people, but using the wrong tools could cause you future problems. Especially if you own different types of vessels, what might be best suited to one, may not work for the other. Your essential tools will most likely consist of a soft bristle brush, a towel, phosphate-free boat wash, boat wax and fibreglass polish. It's important you research specific needs for your particular boat to gain the best results! MyBoat allows you to set tailored reminders so that you will never forget the essential safety equipment and tools.
5. Clean in portions
Especially if you're cleaning a larger motor cruiser, it'll benefit you to clean in smaller portions. Choose a particular section to focus on and rinse, soap, buff and wax before moving on to the next part. Drying in sections is also a good idea because it avoids any watermarks.
6. Keep an eye out for corrosion
Any part of the boat which is made of metal has a risk of corroding and if it isn't dealt with quickly and properly, it will eventually end up breaking and could cause deterioration which may not be so easily fixed or replaced. You should check anodes on your cruiser and replace them if necessary.
7. Check the trailer - if applicable to your boat
Don't forget to also check your trailer from time to time; if your trailer is faulty, it could result in damage to your boat. Ensure the rollers are in a suitable condition, there is little corrosion, cables are securely fitted and lights are working.
We hope these top tips help you with your boat maintenance. Happy sailing and keep safe on the sea!
Related Articles
Sep 11, 2020
The UK staycation market has risen exceptionally in recent years, particularly with the recent wo...
Apr 9, 2019
Attending a motor cruiser and yacht show provides one of the best opportunities to compare boat b...
Apr 8, 2019
Insuring your motor cruiser is an important precaution. If you've spent thousands of pounds on a ...