A Buyer's Guide to Yacht Insurance
Researching the insurance levels required to suit your needs and scanning the small print can be a daunting task, but we're taking the strain away by doing the groundwork for you. From our years of experience, we compiled and answered the most frequently asked questions with regards to yacht insurance, to help you choose the best policy for you.
Do I need yacht insurance?
Whilst it isn't compulsory to have insurance cover in the UK for short-distance trips at sea, it is required for navigating the inland waterways. Most council, commercial slipways and marinas will also require at least third party liability cover, so be sure of the criteria set by those you're planning to use.
But perhaps even more importantly, yacht insurance gives you all-round peace of mind. It ensures that you're covered for any eventuality, including third-party liability, personal property, accidental damage or theft so you'll know your vessel is protected from the greatest risks and most costly of incidents.
What am I covered for?
Depending on the small print in the contracts, you should look for cover which includes:
Accidental damage or loss (due to fire, explosions, collisions, stranding, grounding, third party acts and heavy weather)
Latent defects
Theft of your craft, outboards or trailer
Payment of insured value for total, constructive total or partial loss
Personal property when onboard or used in connection with the craft
Third-party liability
For especially valuable and precious vessels, some companies offer specialist boat insurance for even more comprehensive cover. These are well worth the investment to ensure you're sufficiently protected.
What are the benefits of yacht insurance?
There are extra incentives to acquiring yacht insurance, including agreed fixed value cover, legal protection cover and personal accident cover. At GJW Direct, we also offer 0% interest finance options for policies over £100.
When insuring your yacht with GJW Direct, you'll also benefit from the free digital boat management system, MyBoat. Not only does this concisely store all of your most important documents in one handy, easy to access place, but also offers exclusive discounts and deals with a whole host of recognised marine brands. This includes brands such as Sailing Chandlery, Spinlock and savvy navvy.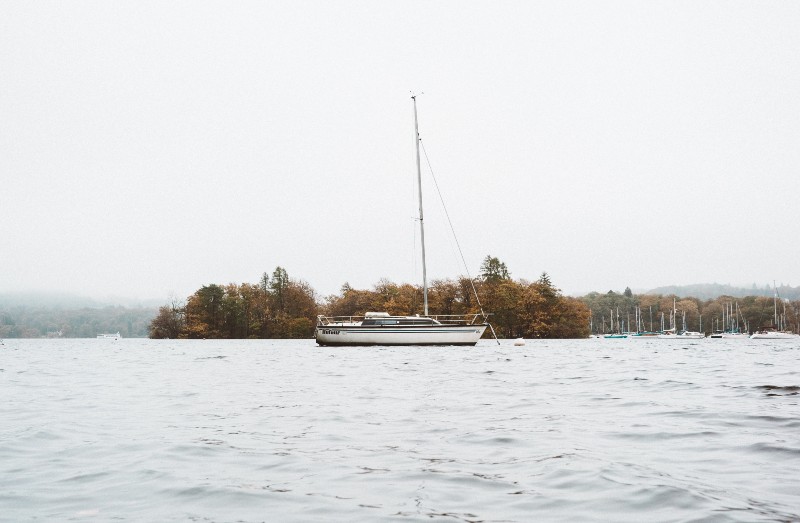 Source
What are the exclusions to my insurance?
Common exclusions include:
Damage or loss caused by a lack of general maintenance, wear and tear or depreciation.
The cost of rectifying faults in design or construction or items suffering from a latent defect.
Damage or loss as a result of war, civil disturbance or terrorism
Fraud
Damage or loss caused by insects, marine borers, marine growth and molluscs.
Your craft when left unattended on a trailer unless properly secured
Fishing gear, diving gear, cash, credit cards, jewellery or mobile phones or other personal digital equipment.
Wilful Misconduct
What are my obligations?
These will again vary depending on your insurance provider, but general obligations include:
Ensuring your yacht is kept in good working order and undergoes regular maintenance.
Keeping your insurer up-to-date with changes to your personal information or make any adaptations to your vessel.
Reporting incidents, accidents or potential claims as soon as possible.
Informing your insurer if you sell or otherwise dispose of the craft.
Make the required scheduled payments.
Ensuring that the minimum required number of crew are aboard when the craft is underway.
Where can I buy yacht insurance?
At GJW Direct, we offer a comprehensive insurance policy for your yacht, with all the benefits you could hope for and more! We've been specialising in marine insurance for over 195 years so you can rest assured you're in safe hands with us. Discover the full range of perks you'll receive as a GJW Direct policyholder and you get an instant quote. Or for specialist yacht insurance, find the right cover for you.
Are you looking for first-time insurance or thinking of switching insurers? Get a quote for yacht insurance with us in minutes and you can even purchase online.
Related Articles
Feb 15, 2022
With the world slowly coming back to normality and many racing events returning, we wanted to hig...
Dec 17, 2021
Why did you choose to custom build a narrowboat?
...
Dec 9, 2021
Whether you're a seasoned sailor or just getting started with the boating lifestyle, there's so m...