A Buyer's Guide to Yacht Insurance
Searching for the best insurance policy can be daunting, scanning small print, ensuring it suits your needs and making sure you get value for money. But don't worry, we're taking some of the burden away from you by doing the work for you. From our wealth of experience, we have put together the most asked questions regarding yacht insurance to help you select the best policy to suit your needs.
Do I need yacht insurance?
Although it isn't a legal requirement to have insurance within the UK for any short-distance sea trips, it is compulsory for most inland waterways. The majority of marinas and commercial slipways also require third-party liability cover at least, so don't forget to do your research.
Not only is yacht insurance a requirement in some areas, but it also gives you peace of mind knowing that your boat will be covered for a range of eventualities. Most policies cover for medical expenses, third-party liability, theft and personal accident, so you will feel at ease knowing your vessel is protected from costly incidents and the greatest risks.
As with all insurance policies, it is important to understand the level of cover you need and what you are covered for, so it is always advised to read your policy document.
What am I covered for?
Most policies may differ slightly from one another, so it's a good idea to look over the small print thoroughly, however, you should look for a policy that includes:
Latent defects
Accidental loss or damage (caused by heavy weather, fire, third party acts, explosions, grounding, collisions and stranding)
Third-party liability
Theft of your craft, trailer or outboard
Personal property used for your yacht
Medical expenses
For precious and valuable vessels, some companies offer more comprehensive, specialist cover, which is definitely worth the investment to make sure you are completely protected.
What are the benefits of yacht insurance?
There are several fantastic benefits by getting yacht insurance, not only does it cover you for a range of eventualities, but there are many other incentives to purchasing a policy. These include an agreed fixed value cover, personal accident cover, legal protection and so much more. At GJW Direct, we offer interest free yearly payment plans on policies over £100.
If you choose to insure with GJW Direct, you will also benefit from MyBoat, a digital management system. Providing a simple place to store all of your boating documents and set tailored safety reminders. Not only this but a range of exclusive deals and discounts will be available to you from some of the best marine brands including Yachting Monthly, Practical Boat Owner and August Race.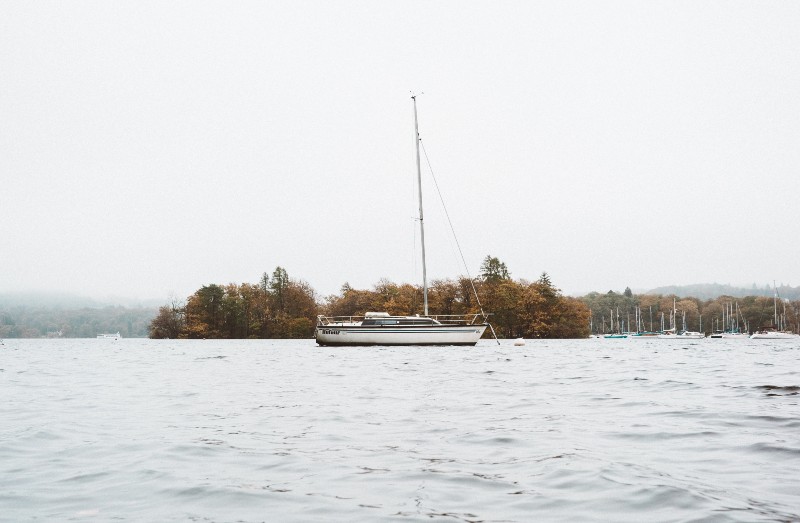 Source
What are the exclusions to my insurance?
Common exclusions can include:
Fraud
Loss or damage caused by inadequate general maintenance, depreciation or wear and tear.
Loss or damage caused by molluscs, marine growth, insects and marine borers.
Your vessel if left unattended, unless secured properly.
Personal digital equipment that is not used for the boat, fishing gear, cash, jewellery, diving gear or mobile phones.
Wilful misconduct
Cost due to design faults, construction or items with a latent defect.
What are my obligations?
Obligations will depend on your chosen insurance provider, however, there are many obligations that are similar across the board, these include:
Pay your policy premium on time.
Have the correct amount of crew and passengers on board at all times.
Keep your boat in its best condition and undergo regular maintenance checks.
Report any accidents, potential claims and incidents as soon as possible.
Let your insurer know if you plan to sell or dispose of your craft.
Make your insurer aware of any changes to your vessel or personal information.
Where can I purchase yacht insurance?
At GJW Direct we offer comprehensive yacht insurance, with a fantastic range of features for you and your craft. We have specialised in providing the best quality boat insurance for more than 195 years, so you can rest assured you will be in safe hands. As a GJW Direct policyholder you will receive a full selection of features. Get an instant quote today and find the right cover for you.
Are you looking for first-time insurance or thinking of switching insurers? Get a quote for yacht insurance with us in minutes and you can even purchase online.
Related Articles
Jan 16, 2023
Enjoy your precious time out on the water, leisurely cruising, or permanently living. Canal boats...
Jul 26, 2022
"If I want to enjoy racing, do I have to spend a lot of money on a new boat and join an arms race...
Topics- Events, GJW Direct, Yacht, Boat Shows, Classic Boats, yacht clubs, uk, South Coast, Sailing Yacht, Sponsorship, Yacht Racing