Autumn Cruising: 6 Hidden Gems Found Along Kennet and Avon Canal Route
Flowing a total of 87 miles from Reading to Bristol, the Kennet and Avon canal route is over 200 years old and dates back to the 18th century. Historically, the canal was built to be a trade route from London to Bristol, however today the Kennet and Avon canal is known as one of the UK's most magnificent holiday destinations for narrowboat owners.
From ancient locks to country pubs, there's plenty of attractions to uncover along this canal stretch. Spend your next autumn staycation exploring the hidden gems you never knew existed.
Discover the top 6 locations you won't want to miss below.
Scenery and wildlife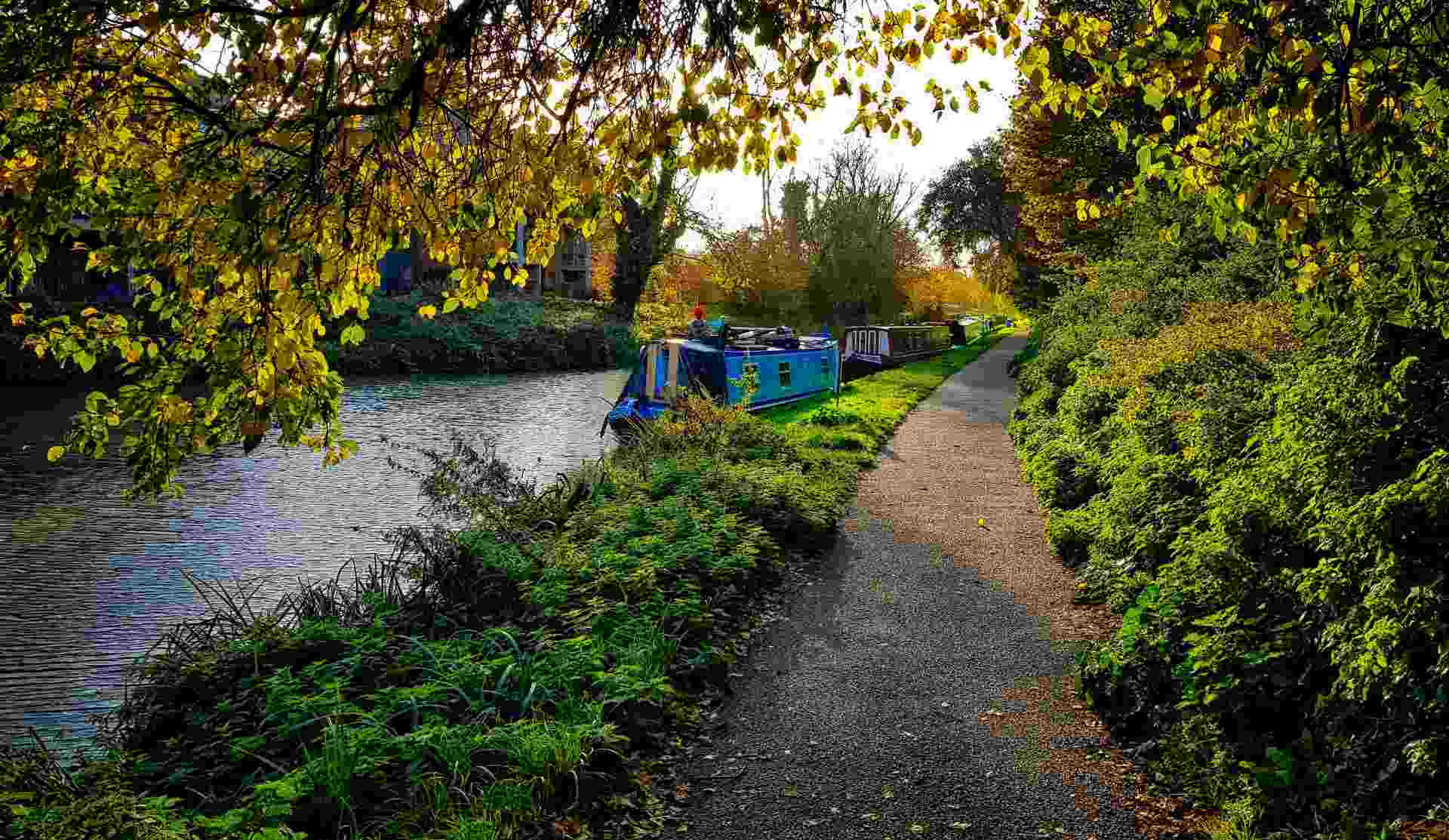 Source
One of the biggest attractions you'll find whilst travelling are the varied landscapes and picture-postcard villages adorned with thatched cottages.
To the east, you'll find the rugged, unspoilt views of the chalk hills settled within the North Wessex Downs Area of Outstanding Natural Beauty. To the west will cast a glance towards the southern edge of the Cotswolds, known to be the country's most quintessentially English region.
Take your time exploring it's beautiful scenery which offers plenty of peace and tranquillity as you cruise. Glide along the waters in time with a birdsong, and spot a flock of swans along the way.
Georgian architecture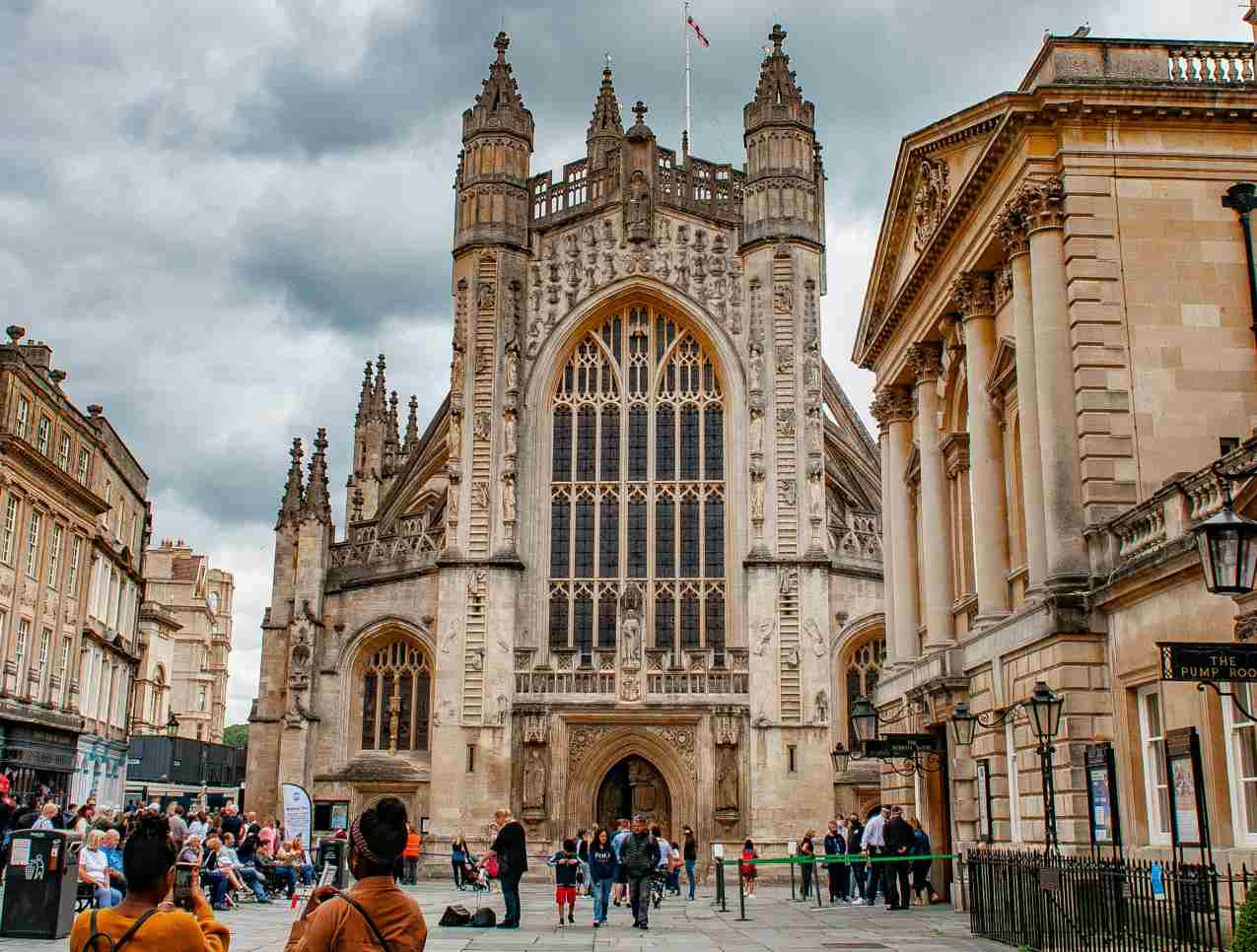 Source
One of the best parts of this route is the historic Georgian architecture you'll find among the countryside scenery. Passing through the city of Bath will bring you to a number of city landmarks. Discover the spa city which has 6 crescent-shaped rows of terraced houses, benefiting from communal gardens.
Or take note of the Georgian townhouses lining the canal as you head towards majestic Roman Baths and Bath Abbey.

A boating adventure wouldn't be complete without exploring the local botanical gardens. The Court Gardens are owned by the National Trust and offer some of the most beautifully decorated displays in the country.
We recommend spending an afternoon exploring the variously styled garden rooms, all of which come with a secret surprise, unique to that style. From orchards with autumn fruit and a four-acre arboretum, you'll find plenty to see during your tour.
But these gardens aren't just for the beautiful floral displays, you'll also find a wealth of history tucked away with their ornate Venetian gates or stone statues located on site.
George Inn, Bathampton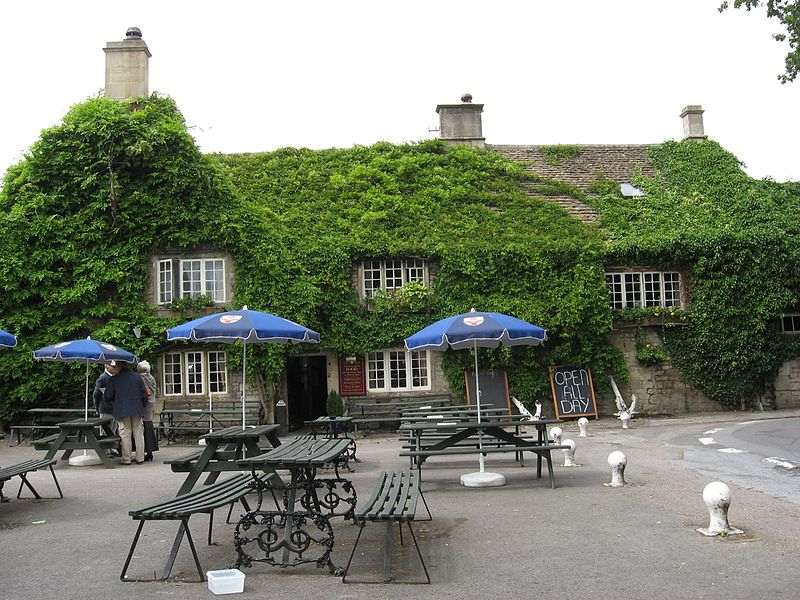 Source: Robert Powell - (CC BY-SA 3.0)
Stop for refreshments at the George Inn, located in Bathampton. This beautiful thatched, ivy-clad watering hole is the perfect spot to wine and dine before continuing on your travels.
This country pub dates back to the 13th century and was once a monastery, today standing as an impressive Grade II listed building.

Standing at over 100 meters high, the Grade II* listed Avoncliff Aqueduct is one of Britain's most impressive historical structures to date. Situated within a little hamlet on the southern edge of the Cotswolds, taking your boat along this aqueduct will cast panoramic views across the countryside. You might even be lucky enough to spot a foxglove or a Red Clover as you pass by.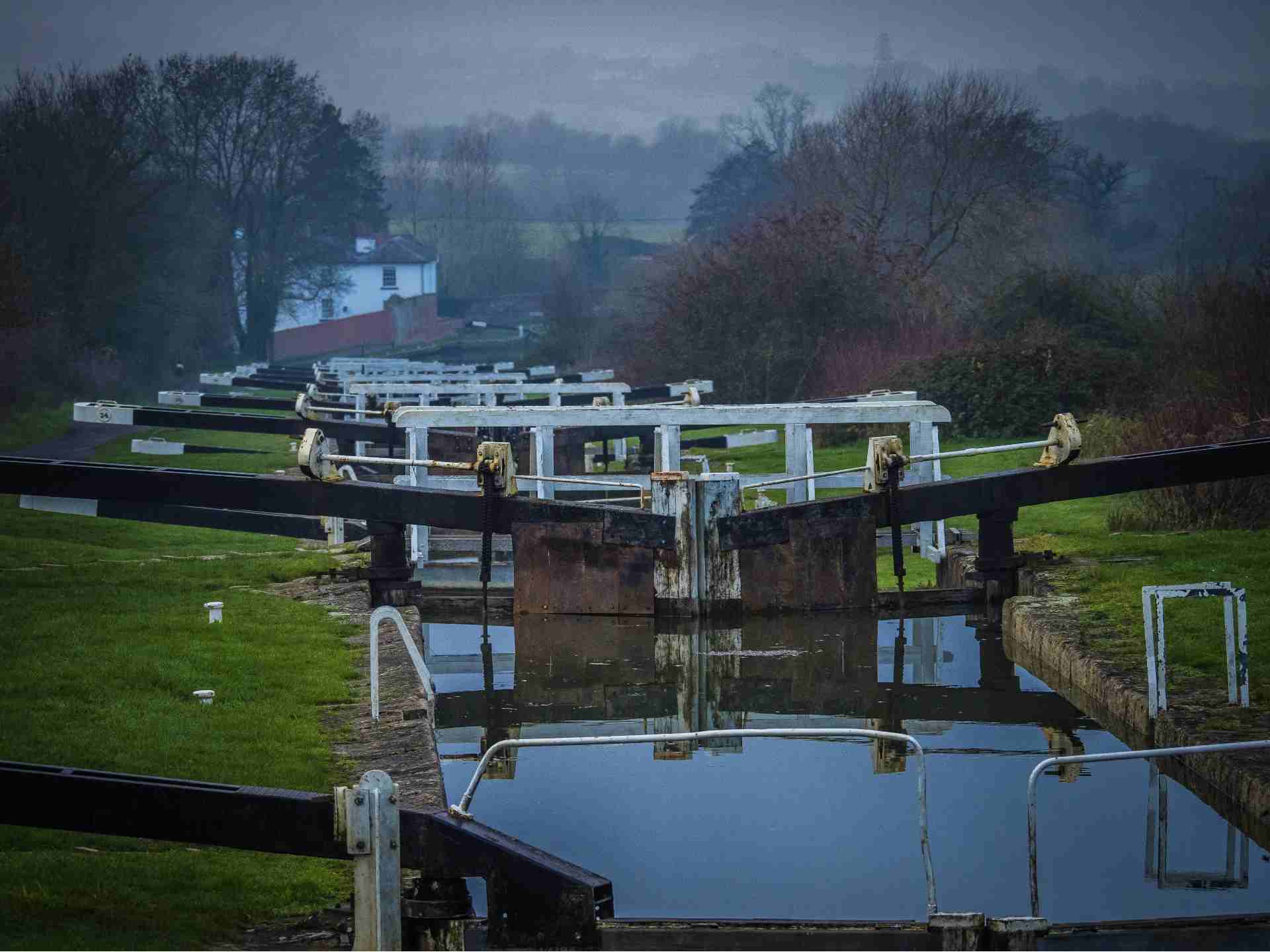 Source
Caen Hill lock flight at Devizes acts as the grand finale of your boating journey, showcasing an excellent example of canal engineering, with a total of 29 locks in quick succession and rising over 237 feet for over 2 miles!
Glide towards the 16 locks that form the steepest part of Caen Hill and admire the enchanting views. Did you know you can stop off at the highest point and enjoy a mug of cream tea at the Caen Hill Cafe whilst you watch the narrowboats and barges pass by?
Related Articles
Jan 16, 2023
Enjoy your precious time out on the water, leisurely cruising, or permanently living. Canal boats...
Jul 26, 2022
"If I want to enjoy racing, do I have to spend a lot of money on a new boat and join an arms race...
Topics- Events, GJW Direct, Yacht, Boat Shows, Classic Boats, yacht clubs, uk, South Coast, Sailing Yacht, Sponsorship, Yacht Racing