Choosing The Best Rigid Inflatable Boat For You
Rigid inflatable boats were an idea conceived by the RNLI in the 1960s and have since become highly popular in the boating community for recreational use, safety boats when sailing and dive boats. When it comes to choosing the best RIB to buy, your choice will ultimately depend upon a few factors, including price, size and any additional features. That's why we've picked out the top five things you need to consider before purchasing your next boat.
Finding the right brand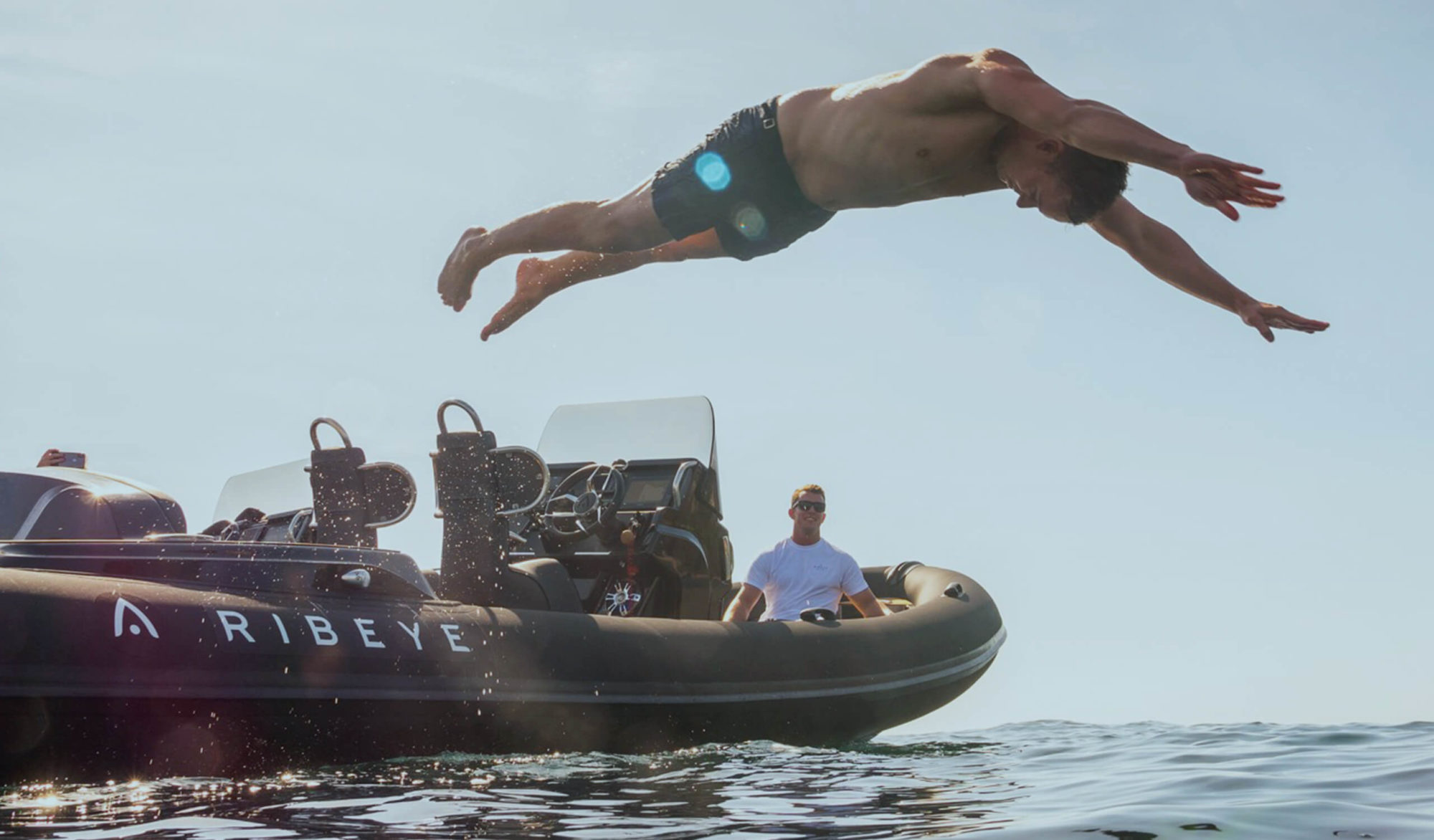 Source: RibEye
Similar to road vehicles, the brand you choose ultimately depends on your budget and its intended use. Some of the most common brands you might have come across include, Ribeye, Scorpion, BRIG and Zodiac.
A Ribeye or Scorpion boat are likely to be your higher value vessels, many of their models have a fiberglass hull which cushions the boat as it glides across the water. A slight drawback from some of these models are they don't have much protection from the elements, however they are a high-end option and often contain many desirable features including a bow sitting area for sunbathing and a frame at the back to attach watersport equipment such as ski ropes or wakeboards. If you're looking for an alternative, BRIG and Zodiac models are likely to be better-suited.
Another brand to consider would be Humber, who are a more commercial RIB manufacturer. Their boats are generally used for recreational diving and are designed to handle tougher waves. These boats also have eight chambers in the inflatable tube which protect the vessel from sinking if one chamber is pierced.
Outboard or inboard engine?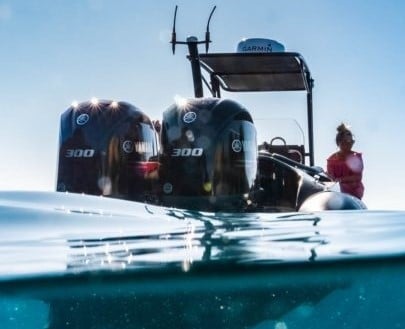 Source: Ribeye
When choosing a RIB, something you may not realise is an important choice is whether to have an inboard or outboard engine. Historically, outboard engines were heavy and noisy, but with modern boats they are now much lighter and quieter than before. It's also a lot easier to access the engine for any boat maintenance, the biggest drawback is that it's a high target for thefts because of its easy access. Many of the most common boat insurance claims we've received are due to engine theft.
When inboard engines were originally being manufactured, they used the technology from cars to make quieter engines and more secure engines tucked away underneath the boat, making your vessel less likely to be a victim of theft. The downside to this is you can't easily access your engine for general boat maintenance and may need to call in professional help to assist with any work that needs to be done.
Boat size and storage options

An important consideration when choosing any boat is its size. This will depend upon how you intend to use it. Is your vessel intended for solo use? Or is it a craft for family and friend outings? Whichever your choice, it'll be essential to consider how you intend to store your vessel. The most common type of storage for a RIB is your own personal garage, driveway or even underneath car ports. It is possible to store your RIB at a marina, however you'll want to check your local marina to see if it is possible for smaller vessels. Alternatively, there's always a dry stacking option available at a number of marinas around the UK or a private storage unit. You'll need to make sure you have an adequate plan for storage and towing prior to purchasing.
Additional features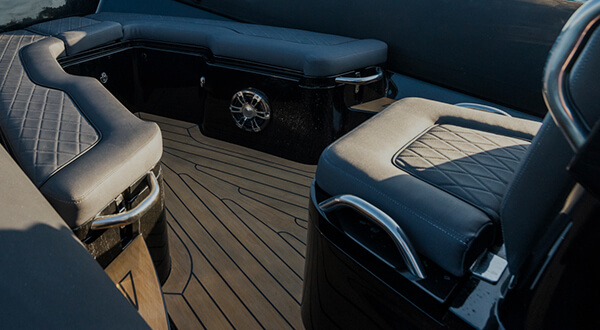 Source: Ribeye
Additional features for your RIB includes anything from seating to flooring. A popular customisable feature for RIB flooring is teak decking. In reality, the decking is pure plastic, however it has been customised to appear as if it's wood decking.
Make sure your vessel has lights for navigation when sailing at night. Popular customisable luxuries onboard include areas to store any watersport equipment like wakeboards for recreational use whilst out at sea.
Now you know the basics of what you should be aware of prior to purchasing, you're on your way to finding the right type of vessel for your needs.
Want to test your boating knowledge and see how much boating history you know? Take our general boating knowledge quiz and see where you rank.
Header Image Source: RibEye
Related Articles
Jul 26, 2022
"If I want to enjoy racing, do I have to spend a lot of money on a new boat and join an arms race...
Topics- Events, GJW Direct, Yacht, Boat Shows, Classic Boats, yacht clubs, uk, South Coast, Sailing Yacht, Sponsorship, Yacht Racing
Jun 10, 2022
Thanks to modern technology, we've mastered the ability to access any source of information via o...