How to Transport Your Speedboat
The beauty of having your very own speedboat is the freedom to take it out wherever and whenever you please. You can choose to see new places each week and all you need is your speedboat and a trailer, after that, the world is your oyster.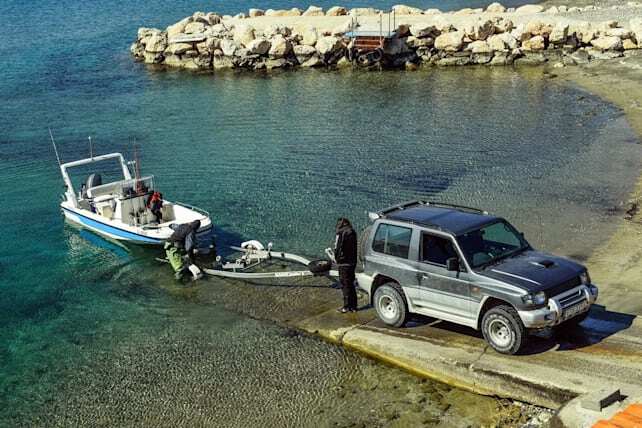 Source
As much as we want you to have fun out on the water, we want to be sure you're having fun safely, and that starts before you even leave your home.
Transporting your speedboat doesn't have to be a difficult task and as long as you take the correct precautions, you can be sure of a safe, smooth journey...
Choose the right trailer
Due to the wide variety of speedboats available, there are plenty of trailers for you to choose from, but it's important you opt for the one best suited to you and your specific boat. Things to consider include:
Size - before making any decisions on size, you should consider the weight of your boat and engine first.
Single axle or multiple axles - opting for a single axle over multiple will cost less and are easier to manoeuvre into tight spaces. However multiple axles will be safer on the road if a tyre pops.
Lights - choosing LED lights over incandescent lights will last longer and are also waterproof.
Tyres - watch for radial tyres and bias-ply tyres, radial have a better grip on the road whilst bias-ply tyres have an increased chance of slipping.
Frame - Look for aluminium trailers because they have good corrosion resistance and are light to transport whereas galvanised steel is heavier.
Brakes - for those using the brakes in marine service, surge brakes are advised because they are more reliable.
Springs - if you're looking for springs that are readily repairable, Leaf Springs are your answer however you should be prepared to look after them well as they require more maintenance.
Wiring - Tinned-copper wiring is better for those heading into coastal waters and should have heavy grommets and chafe protection where the wires enter and exit the trailer frame.
How to attach the trailer to your vehicle
Once you've chosen your trailer, you need to be able to attach it to your vehicle safely and securely, enabling you to relax on your journey…
Level the trailer to ensure it's balanced.
Make sure the hitch ball is directly below the trailer's coupler to position it.
Using a cotter pin, fasten the trailer.
Fasten the boat with tie down straps.
Fasten the safety chain.
Double check the chain.
Check the lights.
For those who often return to the same area and find transporting your speedboat is too much effort, why not think about keeping it in a marina? Speak to your local marina or docks to discuss prices and contract lengths.
Keep up to date with your boating paperwork with MyBoat, an online portal powered by GJW Direct, which will give you an insight into all things boating!
Related Articles
Jul 26, 2022
Are you planning on buying a speedboat? Being quite an investment, there will be a lot to take in...
Jul 26, 2022
Speed and agility are two of the many things that are so attractive and add to the thrill of a sp...
Jul 26, 2022
Are you planning on buying a speedboat, but are not sure where to start choosing the right one fo...