Introducing GJW Direct Frequently Asked Questions
We're happy to introduce our handy, easy to use GJW Direct Frequently Asked Questions. The FAQs page consolidates everything you might want to know about your GJW Direct account, the quotation process, your insurance policy, MyBoat account, and everything in between!
Use the search bar to find relevant content on the website, or delve into the individual sections for help in navigating the way around your services.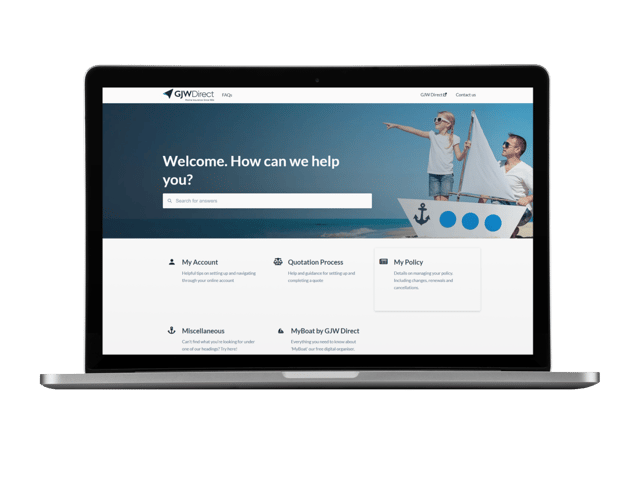 Easy to use search bar to find answers to your specific GJW Direct questions.
Helpful tips on setting up and managing your online account.
Guidance for setting up and completing a quote.
Details on managing your policy - including changes, renewals and cancellations.
Information on how to submit a claim.
Help using your account to log into MyBoat, our free digital organiser

Plus much, much more!
Just a few of the questions you'll find answers to…
Will my policy renew automatically?
My vessel has been damaged by someone else, what do I do?
I've sold my vessel, now what?
How long will it take for my claim to be settled?
Whatever questions you may have, give the GJW Direct Frequently Asked Questions a try today...
Related Articles
Nov 22, 2019
Yet to sort your narrowboat insurance? Our simple guide will break down all the elements you need...
Jul 1, 2019
Haven't taken out jet ski insurance yet? Our buyer's guide will walk you through all of the diffe...