Living On A Narrowboat: What You Need to Know
The community of narrowboat owners in the UK is booming. The lure of an alternative lifestyle of characterful accommodation, connecting with nature and wildlife is drawing many to canal boat life. On top of this, the need for affordable living has driven so many, without knowledge or experience, to trial life on the water.
Narrowboat living is not for the faint-hearted. The cosy interior, toilet emptying and being exposed to the chilly weather may not appeal to everyone, but there is something quite charming about life onboard. Considering taking the plunge yourself? We've put together a guide covering what you need to know before making the decision...


The costs of living on a narrowboat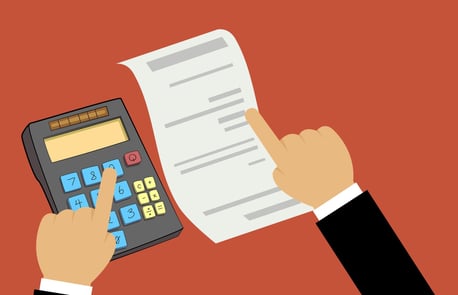 Source
With house prices through the roof and rent skyrocketing in recent years, more people than ever before are turning to the waterways.
The average house price in London stands at a hefty £606,102 (nearly 17 times the average salary!) vs just £57,000 for a narrowboat, so it's easy to see the appeal. It is important to note that narrowboat prices vary widely from a £15,000 renovation project up to £150,000 for a top-end, brand new boat built to your own personal specifications. So it's worth considering how much renovation work you'll require prior to buying.
Narrowboat rentals are less common, but could offer a way to 'test the waters' before committing to life on the canals. Sharing with an existing boat owner is a good way to learn the ropes and see if the realities match up to your boating fantasy.
Additional costs


Of course, there are costs beyond buying a narrowboat, that's why we've put together a list of additional costs you need to be aware of.
Residential mooring - fees for mooring in the UK depends upon boat size and the region you wish to dwell, however you can expect to be paying between £3,000 and £18,000 annually.
Boat Safety Certificate - this is essentially a boat MOT estimated at £180.

Insurance

- this will vary depending on cruising distances, but budget for around £250-£500 per annum + contents insurance based on value insured.
Heating, electric and fuel - this will vary depending on how frugal you are prepared to be, but overall bills should be dramatically less than those generated in a one-bed London flat.
Maintenance - these costs need to be factored in. To discover more about what is involved in the upkeep of a narrowboat, we've got a video guide on how to

become an expert on narrowboat maintenance

.
Licensing

Permanent moorings in London can cost as much as £20,000, so 'continuous cruiser' licences are popular. In doing so, you'll only be required to pay for your boat license, costing between £500 and £1,600 a year depending on the length of your boat.
The catch is that you'll only be able to moor up in any one place for up to 14 days (with some premium spots as little as 12 hours), but with the cost of a permanent mooring permit being so dear, it might be something to consider as an alternative to permanent mooring.
Narrowboat security


It's easy to feel overly secure when immersed in the boating community, but it's important to ensure your narrowboat is protected. It goes without saying that doors and windows should be locked as appropriate and additional fastenings and bars as extra deterrents. Avoid leaving valuables on show in windows and consider installing alarms or CCTV for extra security. With fuel prices at a premium, consider fitting a fuel cap lock to ensure you're not left marooned.
Do you own a luxurious narrowboat? Visit our specialist boat insurance page to discover more about our services, or request a callback from our concierge team.
Related Articles
Nov 18, 2020
When considering a canal boat holiday, it's important to think about the towns and cities you'd m...