Maintenance Benefits of Mooring a Boat in a Marina
There are many benefits to mooring at a marina, including better maintenance of your craft. We take a look at the various ways in which your boat will be more carefully cared for whilst stored at a marina...
Day-to-day care
Mooring in a marina will mean that the daily care of your vessel is much easier. Site facilities should allow for easier cleaning and maintenance of your boat, as well as making waste disposal more efficient too. Extended platforms give you easier access to all sides of your vessel, or if you want to take the elbow grease out of the daily care, many sites offer cleaning services or additional help to support you in caring as best as possible for your prized possession. Ensuring your boat is kept clean and in good working order will reduce the need for larger repairs.
Boatyards
Some marinas benefit from on-site boatyards, with all the emergency equipment you may need for patch up repairs and maintenance. Premier Marinas are especially notable for their excellent boatyard services. Getting to small niggles straight away can save more costly repairs further down the line. It is also important to keep on top of wear and tear to ensure your insurance policy remains valid.
Skilled repair technicians on site
For those less confident in conducting their own repairs, or for those larger scale issues which require specialist attention, then the knowledge that there are repair technicians to hand is a huge advantage. Rest easy knowing that your boat is receiving the best care you could wish for.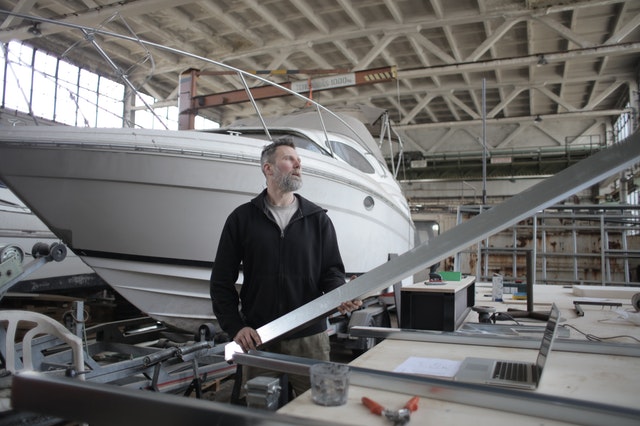 Source
Additional storage facilities
Marinas are specially designed to provide the best facilities for mooring your boat. With a range of berthing options available for different types and sizes of vessel, some even also have dry stack facilities for storage that protects from the elements.
Security
Some marinas are prized for their enhanced security, which inevitably means less chance of accidents and damage to your boat, caused by the irresponsible behaviour of others using the site. Being able to store your boat in a safer environment and reducing down chances of an accident eliminates the need for additional maintenance or patch-up repairs.
Protection from the elements
Marinas are often situated in locations that are more sheltered and protected from the extremes of adverse weather conditions that can trouble the waters. Again this should keep your boat better protected to slow down wear and tear, meaning less costly maintenance.
Still looking for more guidance on choosing the perfect marina for your vessel? Look no further, invest some time in reading our Ultimate Marina Guide for more tips and inspiration.
Related Articles
Jan 16, 2023
Enjoy your precious time out on the water, leisurely cruising, or permanently living. Canal boats...
Jul 26, 2022
"If I want to enjoy racing, do I have to spend a lot of money on a new boat and join an arms race...
Topics- Events, GJW Direct, Yacht, Boat Shows, Classic Boats, yacht clubs, uk, South Coast, Sailing Yacht, Sponsorship, Yacht Racing