Motor Cruiser and Yacht Shows in 2019
Attending a motor cruiser and yacht show provides one of the best opportunities to compare boat brands, speak directly to dealers and seek professional advice from those in the marine industry. You may be in the market to buy a new motor cruiser or yacht, or eyeing up a potential upgrade in the near future… or you might just want to soak up all things boating related.
Whatever your reasons for attending, we've picked out ten of the best shows and events both near and far that you should make room in your calendar for.

Stockholm International Boat Show
1st - 10th March
Kicking off the season, the Stockholm International Boat Show is Sweden's biggest boating event with as many as 70,000 visitors and over 500 exhibitors. The ten day extravaganza provides a fantastic opportunity to meet like-minded individuals who love the marine lifestyle.
Singapore Yacht Show
11th - 14th April
What better place to take in the latest luxury yachts than in the economic hub of the world? Running across four days, the spectacular Singapore Yacht Show is held at the award-winning ONE°15 Marina Sentosa Cove and features an on-water display of over 90 of the world's most stunning superyachts from the likes of Amels, Feadship and Lurssen. There'll also be supercars, art exhibits, couture fashion labels and plenty more luxury lifestyle brands on show.
London Yacht Show
8th - 12th May
The London Yacht Show is Britain's finest boating event, whether you're a current yacht owner or eyeing up a new purchase. It's unlike any other boat show in the country, as it all takes place right where the action happens – on the water. Floating shopping villages are just the tip of the iceberg (no pun intended) as part of their five day programme, shaping up to be an extraordinary experience for all that attend.
British Motor Yacht Show
17th - 19th May
If you want to keep up with the newest offerings in the motor yacht industry, there's no better event to mark in your diary than this one. Entirely focussed on the ownership of high-end British motor yachts, you'll be able to get expert advice and tips on everything from maintenance of your current vessel to which ones to purchase. It's located at the Swanwick Marina on the beautiful River Hamble, with Princess, Sunseeker and Fairline listed to exhibit.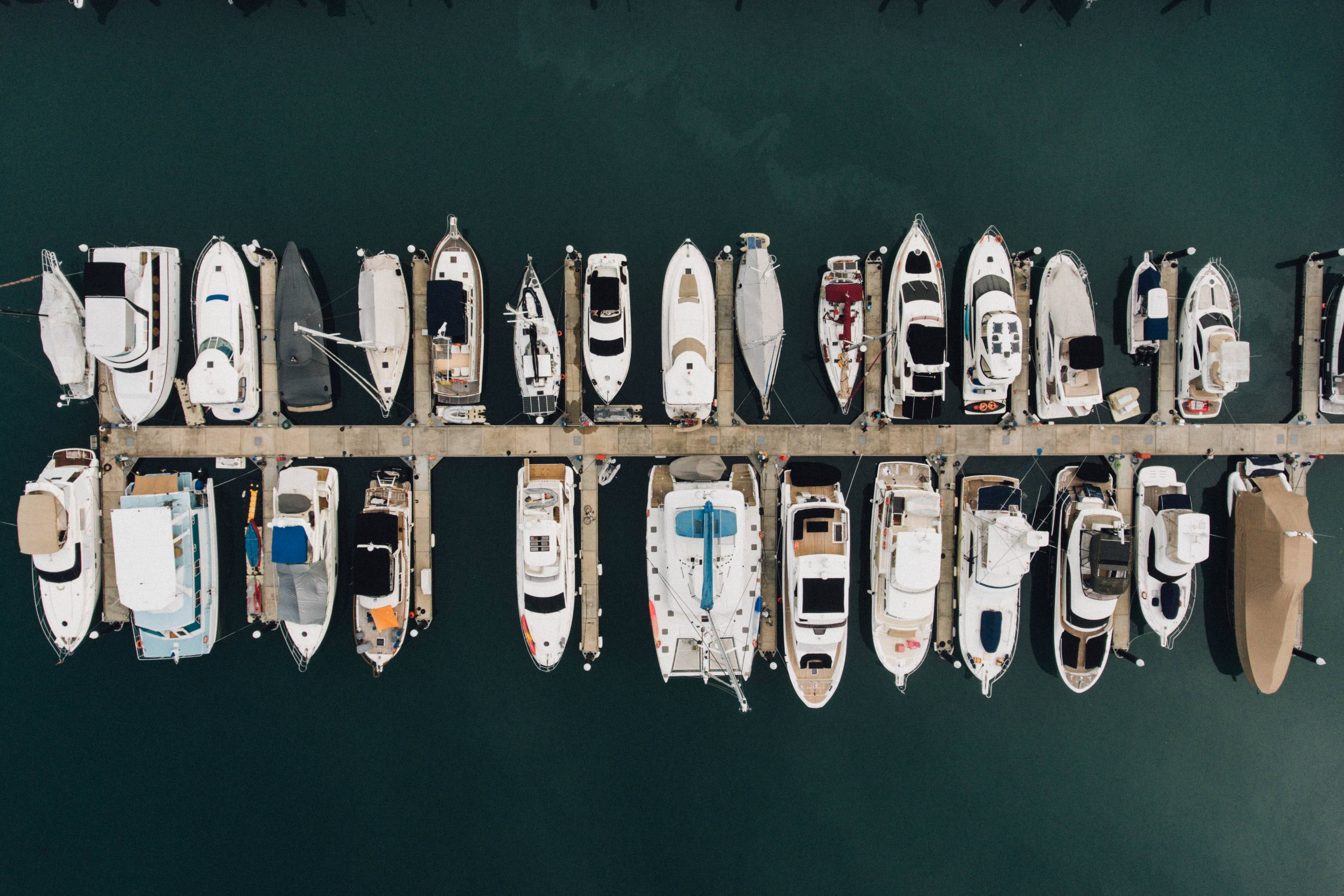 Source
Northern Boat Show
31st May - 2nd June
The Northern Boat Show is part of the annual Mersey River Festival, with three days dedicated to showing off a range of vessels from world-class motor boats to canal boats and marine services. Liverpool's vibrant waterfront provides the perfect backdrop, with both water and land-based exhibits to explore – there's something for all ages! Register now for exclusive-access pontoon tickets.
Poole Harbour Boat Show
7th - 9th June
The Poole Harbour Boat Show is a fun maritime event for all the family and is free to enter. Set on the sun trap South Coast, it's the biggest free-to-attend boat show in the area with over 30,000 attendees, free entertainment, fireworks and all types of vessels on display.
Cannes Yachting Festival
10th - 15th September
No location can compete with the sun-drenched French Riviera. The Cannes Yachting Festival takes over the Bay of Cannes for five days a year, now in its 42nd outing. Many motor yachts make their global debut here, with world-renowned shipyards and brokerage firms on hand to provide advice, tours and sea trials to prospective buyers. New for this year, there's a dedicated section to showcase monohull and multihull sailing yachts, positioning the festival as one of the biggest in the world.
Source
Southampton Boat Show
13th - 22nd September
Part of the British Marine, the Southampton Boat Show is one of the biggest in the country with over 100,000 visitors across a ten day event. It's become the launchpad for ground-breaking technology and showcasing global marine brands, with every year improving on the previous.
Monaco Yacht Show
Final week of September
Arguably one of the most anticipated events in the marine industry, the Monaco Yacht Show is a prestigious event showcasing over 125 superyachts and 600 companies exhibiting every year. From marine services, suppliers and designers, to trend-setting brands and luxury labels, anyone that's anyone will be here. Year on year, it simply gets bigger and better – making it not one to miss.
Cape Town International Boat Show
18th - 20th October
Set along the prestigious V&A Waterfront in Cape Town, this is South Africa's leading boating and luxury lifestyle outing. Over three days, the event demonstrates some of the world's finest yachts and motor cruisers, alongside plenty of family fun activities both on and off the water, including eight interactive experiences.
Related Articles
Sep 11, 2020
The UK staycation market has risen exceptionally in recent years, particularly with the recent wo...
Apr 8, 2019
Insuring your motor cruiser is an important precaution. If you've spent thousands of pounds on a ...