MyBoat reaches over 10,000 members
MyBoat powered by GJW Direct has transformed the way of boat management, gaining over 10,000 members since its launch in 2018. It has allowed users to stop searching drawers endlessly for important papers and provided a space to keep track of all things sailing.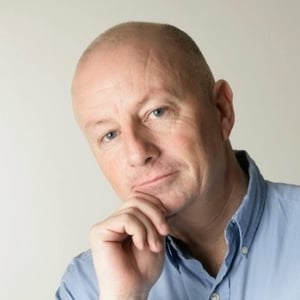 "MyBoat is the beginning of a digital transformation where boat owners can safely store their boating documentation in one place. Not only that, but allow users to cut down on administrative stress by setting reminders for maintenance checks and renewing boating insurance. We understand investing in a boat goes far beyond the initial purchase, MyBoat's there to make life easier - we're delighted to have over 10,000 members actively using".
Lev Osman (CEO at GJW Direct)
Sign up to MyBoat and join the other 10,000 members taking advantage of this free digital portal.
MyBoat is a FREE, digital boat management system for organising all your boating documentation in one safe, easy-to-use place. Not only this, but GJW Direct policy holders can unlock exclusive discounts from recognised marine brands such as Yachts and Yachting, The Rope People and Sailing Chandlery. Regardless of if you are a GJW Direct customer or not, you can set alerts for reminders when your boat requires a service or insurance renewal, and keep up to date with all industry news.
"While boat owners have been waiting to get back on the water in recent months due to restrictions surrounding COVID-19, we've seen a record number of sign ups as people have been looking for a management system that provides a platform for all sailing preparation in anticipation of getting back on the water".
Lev Osman (CEO at GJW Direct)


Going forward, GJW Direct will be looking to continue efforts with their merchant partners and industry experts to ensure GJW Direct customers can get the best possible benefits from using their services. With a MyBoat portal at your disposal, boat owners will never misplace anything again, and also have access to all your documentation even while you're sailing!
Benefits of signing up to MyBoat
Store all boating documents in one secure place
GJW policy holders can access exclusive discounts for recognised marine brands
Set reminders for renewing insurance and maintenance checks
Build profiles for your boats and set preferred locations
Check out the latest boating news
Related Articles
Jul 26, 2022
"If I want to enjoy racing, do I have to spend a lot of money on a new boat and join an arms race...
Topics- Events, GJW Direct, Yacht, Boat Shows, Classic Boats, yacht clubs, uk, South Coast, Sailing Yacht, Sponsorship, Yacht Racing
Jun 10, 2022
Thanks to modern technology, we've mastered the ability to access any source of information via o...