Narrowboat Interior Layout: Top 5 Tips
Whether you're a weekend boater and use your narrowboat for social occasions, or you've made your boat a permanent residence, the interior layout of your vessel will make a huge difference to the time you spend onboard.

Types of narrowboats

The configuration of your narrowboat will depend upon the size and stern type of your vessel. Narrowboats fall into one of three major stern categories: traditional, semi-traditional or cruiser.
Semi-traditional and cruiser type narrowboats generally provide extra space on the deck and are particularly popular with recreational boaters, because it allows more people to enjoy taking to the helm area when cruising the canals. A traditional stern narrowboat is most popular with liveaboard boaters given that there is sufficient outside space for steering without taking away from the internal space of the boat, plus the engine is sheltered below deck and protected from harsh weather conditions.


Top tips for the ideal narrowboat layout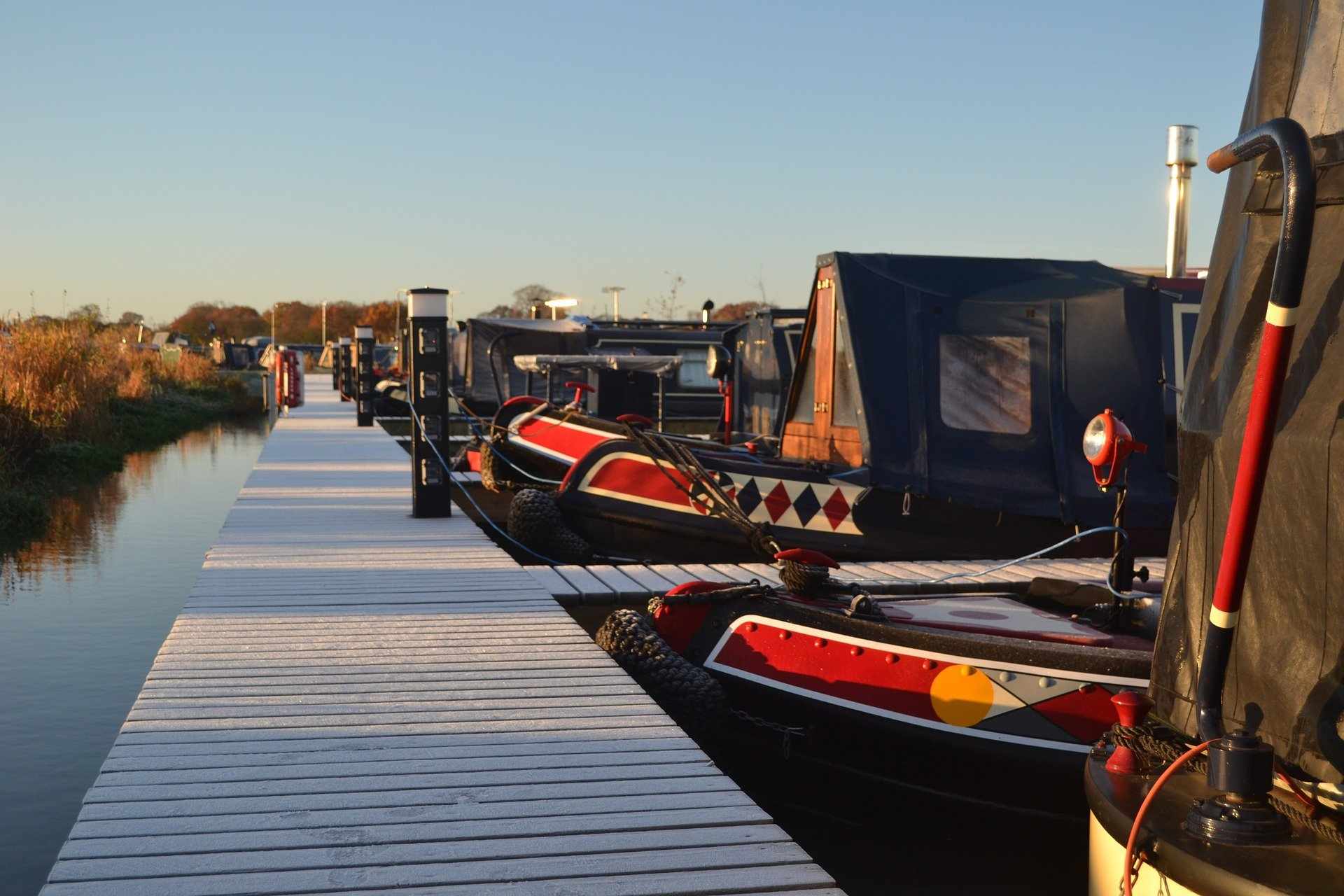 Source
Your floor plan will also be influenced by the length of your narrowboat - inevitably the longer the vessel, the more space you'll have internally. However, that doesn't mean you can't create an exceptional canal boat interior; our ideal configuration works in even the cosiest of narrowboats.
Windows

Nothing lights a room up more than some natural light, but don't make the mistake of adding too many windows to your vessel. Consider practically the ideal places for some natural light, particularly the master bedroom, bathroom and lounge area. Beyond this, light can always be added with lamps.
Lounge

Reserve the front of your boat for the lounge - seating here will provide the best view as you move along the water and can also double as a bed (think daybed or pull out sofa) if you're strapped for capacity. It also allows you to create a space for guests without the need of adding a second bedroom.
Galley kitchens

You may have heard it before, but galley kitchens are the ideal addition to any houseboat as they allow you to maximise space and they work great in a modern design with its streamlined units. Galley kitchens are not only an excellent space saver but are practical too whether you use your canal boat periodically or every day.
Bedrooms
Housing the master bedroom to the rear of the boat, with a comfortable fixed double bed, will provide a cosy retreat and reserved use of the standing deck.
If your boat is long enough, an additional bedroom with an extra pull-out or bunk, followed by a main bathroom between the second bedroom and galley to serve guests is ideal for when family and friends come to stay.
Bathrooms
Placing a bathroom between the master and the rest of the living quarters allows a degree of separation. If you're a sole boater or are on board with a partner, a walk through bathroom is practical and economises space. But when expecting regular guests an en-suite to serve the master will provide increased privacy and a degree of separation between the sleeping areas.
Equally, if your vessel is on the smaller side, trading a bathroom for an en-suite is an excellent way to save space whilst not sacrificing any onboard facilities.
These narrowboat design ideas will offer you a comfortable, sociable space to unwind and ensure you're utilising the space to the best of your ability.
Do you own a luxurious narrowboat? Visit our specialist boat insurance page to discover more about our services, or request a callback from our concierge team.
Related Articles
Oct 8, 2021
Recent years have seen a rise in the trend of electric foiling boards (sometimes better known as ...
Oct 7, 2021
Who are Generation Gra...
Sep 30, 2021
Whether it's your first time buying insurance, or you're simply looking ...