Safety Checks for Onboard Your RIB
If you're an experienced boater, then you're probably already aware of all the safety checks that go hand in hand with owning a boat - whether it's a yacht, motorboat, powerboat, RIB or personal watercraft.
More specifically though, there are a few essential checks for your RIB that you should carry out on a regular basis to ensure it's all in good working order.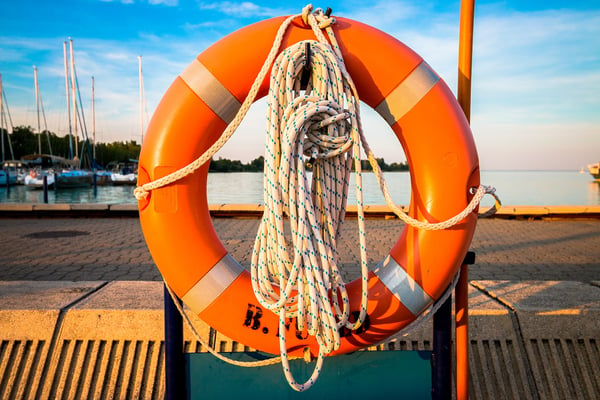 Source
Here are five essential safety checks for your RIB:
Lights
You'd never go out at night in your car if the lights were broke - so you certainly shouldn't do it on your boat. If you're out in your RIB at night, you'll need to have floodlights to see where you're going but you'll also need navigation lights which indicate your port and starboard sides. It's also advisable to have a powerful search light aboard. The fixed lights on your boat will provide illumination should an accident happen at night, however, it's helpful to have a manoeuvrable light which you can sweep across the water without having to change direction of the boat too much.
Flares
Flares can prevent an accident becoming a disaster and can help save your life. Flares serve as an excellent way of attracting attention in the event of an emergency. You can purchase flare packs which normally include at least two of each type of flare. Make sure you familiarise yourself with the way they work and adhere to any safety advice given on the pack or flare itself.
Lifejackets, throw lines and buoyancy aids
Lifejackets are the single most important safety device to have onboard. You may think that you're a strong swimmer but you never know how long you'll be in the water and your arms can quickly tire. Inflatable lifejackets are designed to float people the right way up so that if a person is unconscious in the water, they will be face up and able to breathe. Throw lines and buoyancy aids are also definitely worthwhile keeping aboard in aid in getting people back on board who may have fallen off.
Analogue compass
On any boat, navigation is important. Many RIBs and other craft are fitted with high tech electrical methods of navigation such as GPS. But what if these fail? Prepare yourself for the worst case scenario and ensure you have an analogue compass as a back up onboard. It's small, simple and lightweight and could prevent you getting stranded at sea.
Maritime Radio (VHF)
Communication is key to safety at sea. Even if all is well and you don't need to transmit a distress call, a VHF radio can help you communicate with other craft around you and allow you to agree a clear course on the water with other boat users. Your VHF radio may provide a means for clearing up confusion and avoiding a collision.
Related Articles
May 6, 2021
Deciding on the level of insurance you require for your craft and which insurer to opt for can se...
Apr 25, 2021
Performing regular maintenance on your vessel can help you to avoid the disappointment of your bo...