Spotlight on Generation Graphics
Who are Generation Graphics?
Generation Graphics are marine wrapping specialists based in Southampton, UK, and have both national and international coverage. From aesthetic transformations to brand identities, they have a wide range of services to help you customise your pride and joy to your own personal style. Vinyl boat wrapping has become increasingly popular in recent years due to its speedy installation time and low maintenance.
Developed from cutting-edge technologies, their products have been designed to last between 7-10 years with a paint-like finish. Choose from glossy, satin or customise your own finish for the perfect end result. And with fast turnaround times and high-quality finishes, your customised vessel will be out on the water in no time.
Featured products

Generation Graphics works throughout the year to customise over 60 hull wraps with hundreds of different options to choose from, including gloss, metallic, matte and satin. A typical vinyl hull wrap will be three times cheaper than getting a respray and is completely reversible should you wish to change the design of your vessel before the 7-10 year lifespan is up. Your vessel will be in the same condition as before, with no residue or glue left on the hull's surface.
Application only takes two days and your vessel will be sporting its brand new colour and design for the next decade, with no fading from UV light. All that is required to keep your design in the best condition is soapy water cleansing.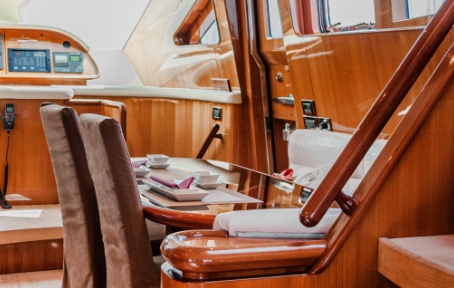 Source: Generation Graphics
Boat wrapping isn't just for the exterior of your vessel, Generation Graphics can help transform your boat's interior too. From interior walls to galley kitchens, the fun doesn't have to stop with the hull.
UV light warps wood finishes and this is a common issue for many boaters whose vessels are subjected to the elements over long periods of time. This is where vinyl wraps are a great solution and allow you to be creative with your interior design. They are designed to last between 10-12 years and only takes a matter of hours or days depending on your vessel's size.

Have you gone to all the trouble of naming your vessel but never get to show it off? Now you can. Not only can you customise your boat's hull with any colour, you can also add stripes alongside a decal of your boat name. Generation Graphics specialises in branding work and can replicate any boat name design, artwork or emblem you have.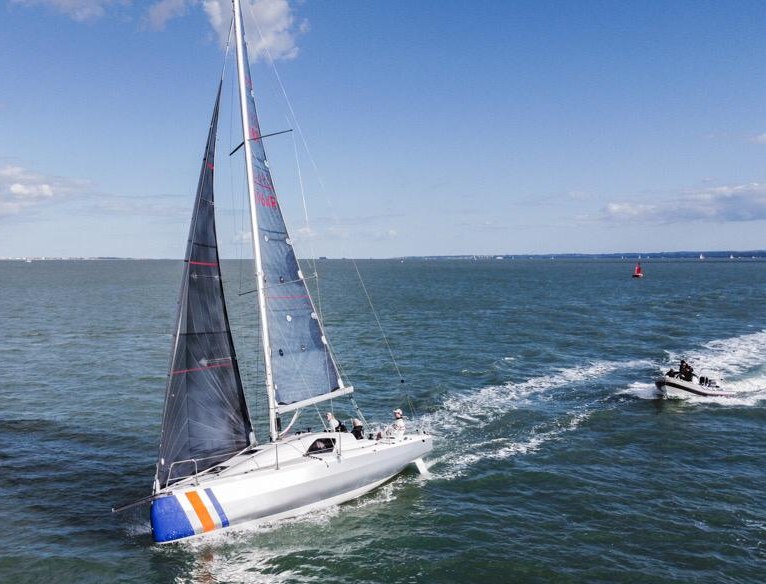 Source: Generation Graphics
Are you a frequent racer? Do you often gain new sponsorships for each racing event? Generation Graphics can brand the exterior of your vessel with decal logos of all sponsors you wish to showcase. It is also possible to create temporary or permanent branding solutions for all areas of your boat should you wish.

Have you recently had your vessel painted and keep noticing scratches that you have to polish off? Don't worry - Generation Graphics have you covered. They've developed a customised paint protection for the surface of all boats to ensure your paintwork is protected from scratches, UV light and enhances the gloss finish.

Alongside their boat wraps and decals, their team of designers are able to create custom graphics, labels, stickers, banner and flags for your business or a boating event.
October 2021 Prize Draw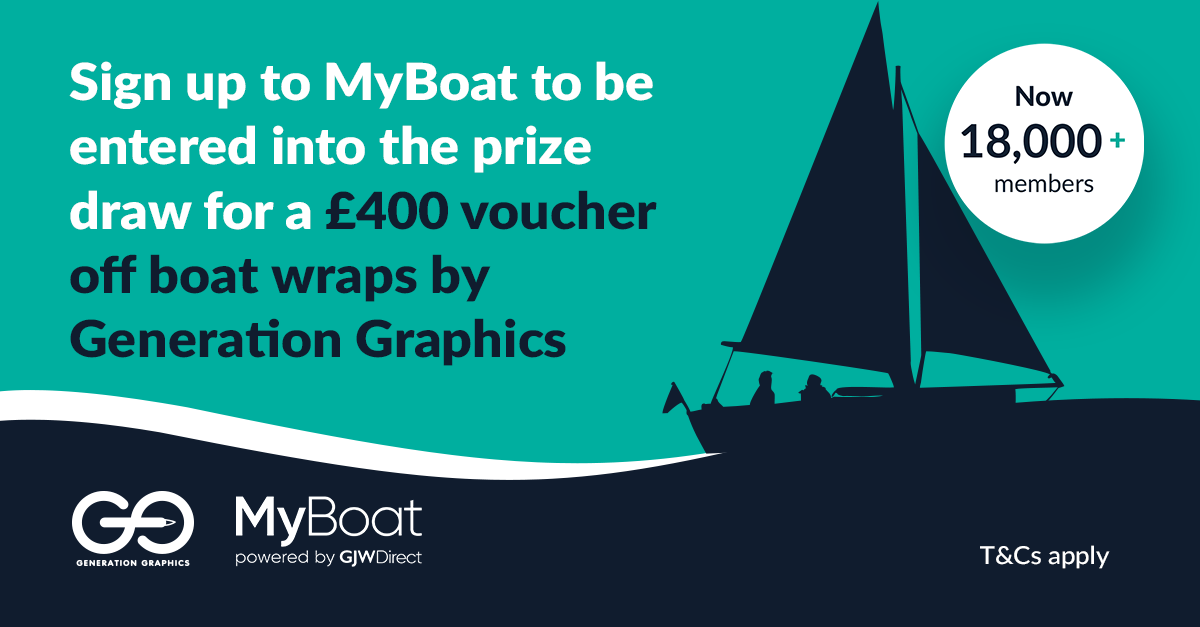 In case you didn't already know, we're running a prize draw during the month of October for one lucky winner to receive a £400 voucher off boat wraps for Generation Graphics.
All you have to do is sign up to MyBoat, your FREE digital organiser designed for storing all of your boating documentation in one safe, easy-to-use place. Not only that, but you can set custom alerts for when your insurance needs renewing or reminders to service safety equipment. GJW Direct customers also have access to a number of discounts from recognised marine brands such as Generation Graphics, Sailing Chandlery and Yachts and Yachting.
Header Image Source: Generation Graphics
Related Articles
Feb 15, 2022
With the world slowly coming back to normality and many racing events returning, we wanted to hig...
Dec 17, 2021
Why did you choose to custom build a narrowboat?
...
Dec 9, 2021
Whether you're a seasoned sailor or just getting started with the boating lifestyle, there's so m...