Spotlight on Helly Hansen
Who are Helly Hansen?
Helly Hansen was founded in 1877 by Captain Helly Juell Hansen, a Norwegian sailor who found a need for better protective gear from the harsh elements whilst at sea. During the 1900s, the company grew and became well known not just for its protective gear but extended its line to high fashionable leisure clothing.
Today, the company continues to manufacture professional grade gear for a variety of sporting activities. Most popular with the outdoors, sailing and skiing, Helly Hansen have pioneered the way forward for gear, including producing the first waterproof fabrics over 140 years ago. Their skiwear is used by over 55,000 professionals, some of which include Olympians and national teams.
To hear the latest news from Helly Hansen, you can sign up to their newsletter here.
Featured products


Skiing, Sailing & Outdoor gear
Discover the specialist collections of skiing, sailing and outdoor gear, inspired by the insights of worldwide professionals who've discovered a need for comfortable, breathable and waterproof clothing.
Leisure clothing
Helly Hansen isn't only known for its professional gear but is incredibly popular with all generations, who purchase their leisure clothing. From stylish jackets to comfortable footwear, there's something for everyone's personal style.
Helly Tech® is a new technological system that has allowed the company to create a tough weatherproof outer layer that is specially designed to combat the harshest of weather conditions. It has been utilised in many products, in particular, their Aegir Ocean Modular Smock. The initial conception came from feedback from some of the worlds best sailors and is designed to be a water repellent outer layer with a windproof membrane and breathable multi-ply construction allowing you to stay dry and comfortable even whilst sweating.
Partnership with the RNLI
The team at Helly Hansen have partnered with the Royal National Lifeboat Institution (RNLI) to promote the awareness of staying safe whilst at sea. These companies have joined forces to create a range of high-quality safety gear, including life jackets and waterproof protective gear for all volunteers.
Prior to their collaboration, the RNLIs gear hadn't been updated for over 20 years, which meant volunteers were risking their lives every day with potentially faulty equipment. It was Helly Hansen's mission to ensure all volunteers had state-of-the-art gear which allowed freedom of movement with a technical layering system that kept all warm and dry.
Lifejackets
There's no excuse not to wear protective gear, it is essential at all times whilst out at sea. But simply wearing a lifejacket isn't enough. Constant maintenance is essential to ensure your lifejackets aren't faulty in any way. The RNLI recommend performing maintenance at least once a month, or more regularly if you tend to use your lifejacket more often.
Discover one couple's dangerous 6-month journey circumnavigating the UK. Despite checking their lifejackets prior to the journey, their good quality lifejackets didn't remain this way for the whole trip.
September 2021 Prize Draw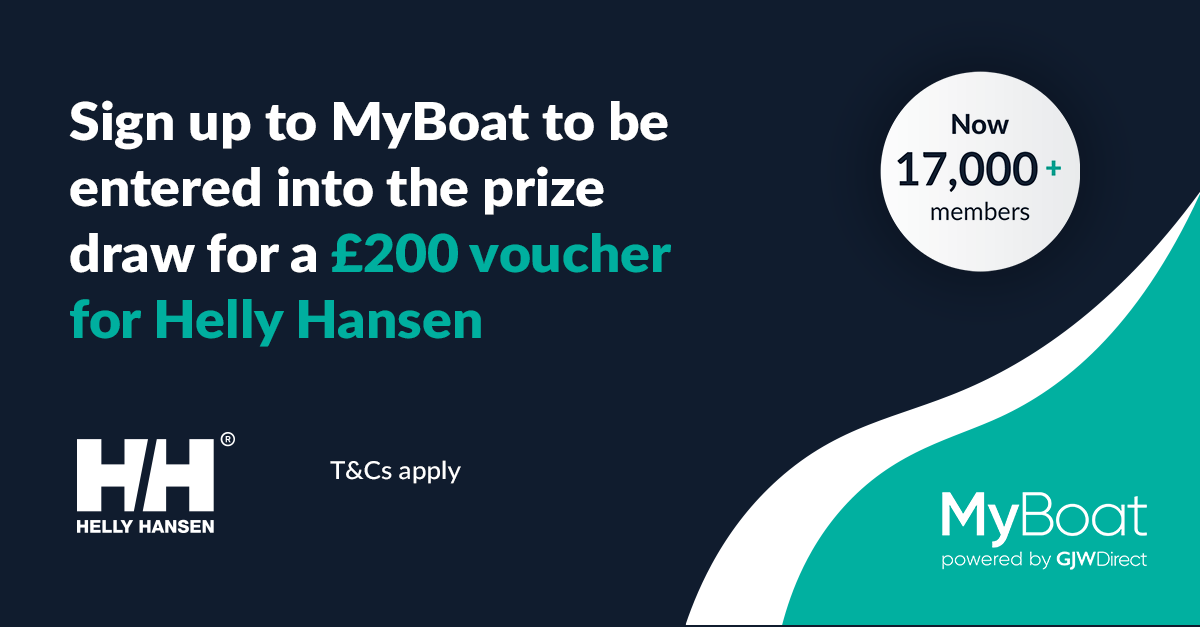 In case you didn't already know, we're running a prize draw during the month of September for one lucky winner to receive a £200 voucher for Helly Hansen.
All you have to do is sign up to MyBoat, your FREE digital organiser designed for storing all of your boating documentation in one safe, easy-to-use place. Not only that, but you can set custom alerts for when your insurance needs renewing or reminders to service safety equipment. GJW Direct customers also have access to a number of discounts from recognised marine brands such as Helly Hansen, Sailing Chandlery and Yachts and Yachting.
Header Image Source: Helly Hansen
Related Articles
Feb 15, 2022
With the world slowly coming back to normality and many racing events returning, we wanted to hig...
Dec 17, 2021
Why did you choose to custom build a narrowboat?
...
Dec 9, 2021
Whether you're a seasoned sailor or just getting started with the boating lifestyle, there's so m...