Spotlight on River Canal Rescue
Who are River Canal Rescue?
River Canal Rescue are the leading marine breakdown assistance and recovery for all canals and rivers across the UK. RCR cover all types of motorboats, from narrowboats to motor cruisers, as long as your vessel has a motor, you're eligible for their 24/7 breakdown cover. With four membership levels to choose from, you're likely to find the best option for your needs. But what exactly do their services offer? Discover more below.
Featured services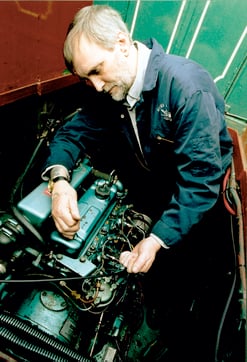 Whether you currently use their services or not, you're likely to have heard of the RCR and the work they do to ensure boaters on inland waterways get the assistance they need. From new replacement parts to repairs due to a breakdown whilst out on the water, their breakdown cover is essential for your peace of mind, so you can worry more about planning your trips than what to do if something goes wrong.
Each year, RCR run a guaranteed servicing for RCR members at a discounted rate. From mid-September to mid-March every year, you could receive engine servicing and engine inspections for your vessel. You can never be too careful when it comes engine maintenance, that's why those less experienced might find this service beneficial to add to their cover.
In 2019, River Canal Rescue launched the world's first truly environmentally-friendly bilge discharge filter. BilgeAway uses a non-toxic solution that extracts hydrocarbon contaminants from the water. In contrast to other filtering systems, BilgeAway decontaminates those fuels instead of disposing of it elsewhere, typically a landfill site. Their filter has been extensively tested in canal, river and ocean-based waters to ensure blockages don't occur.
For peace of mind when out on the water, you can download RCR's Waterways SOS app for free and gain a fast and easy way to seek help when you need it. Whether you need assistance due to a breakdown, repairs or a critical emergency, you'll be able to request help with the click of a button.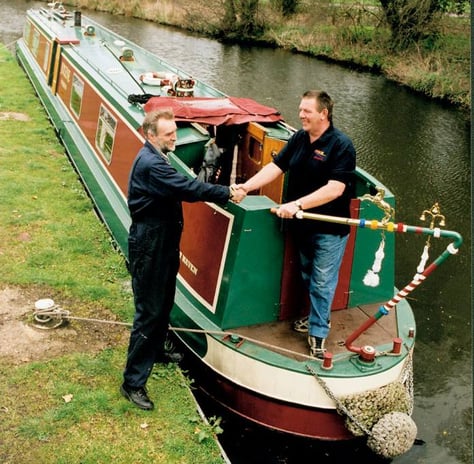 August 2021 Prize Draw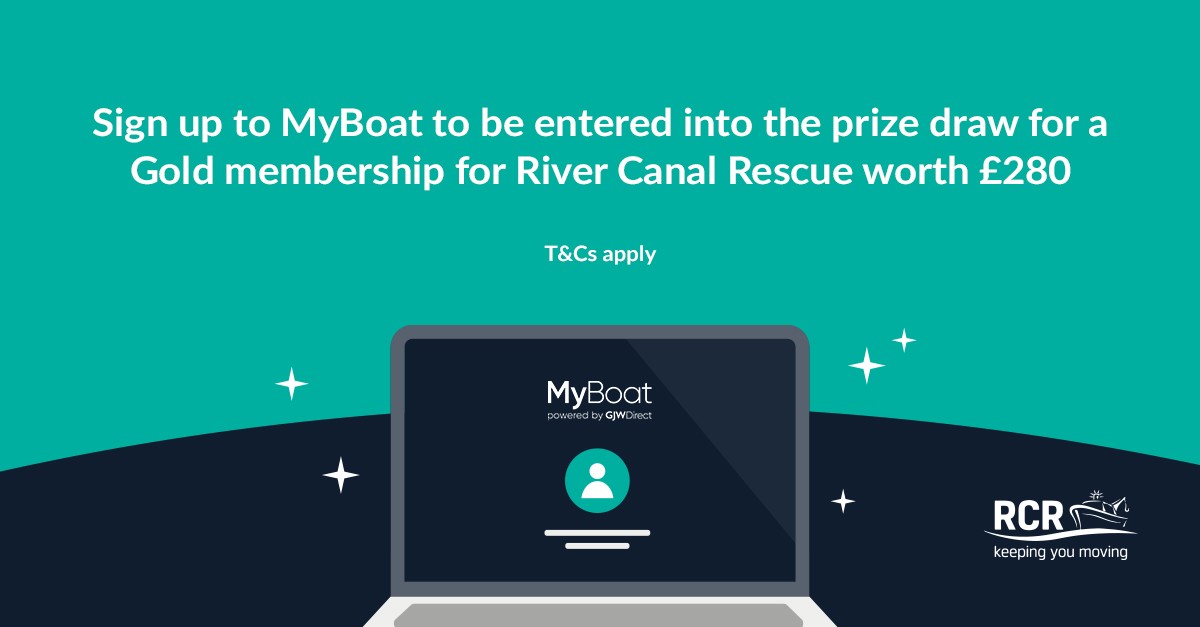 In case you didn't already know, we're running a prize draw during the month of August for one lucky winner to receive a Gold membership for River Canal Rescue.
All you have to do is sign up to MyBoat, your FREE digital organiser designed for storing all of your boating documentation in one safe, easy-to-use place. Not only that, but you can set custom alerts for when your insurance needs renewing or reminders to service safety equipment. GJW Direct customers also have access to a number of discounts from recognised marine brands such as Sailing Chandlery and Yachts and Yachting.
Header Image Source: RCR
Related Articles
Feb 15, 2022
With the world slowly coming back to normality and many racing events returning, we wanted to hig...
Dec 17, 2021
Why did you choose to custom build a narrowboat?
...
Dec 9, 2021
Whether you're a seasoned sailor or just getting started with the boating lifestyle, there's so m...