Who are savvy navvy?

savvy navvy is the ultimate boating app which has been specially designed by experienced mariners to make navigating easy. It's been said that a third of sailors typically use more than four different apps on their phones when planning a trip, from plotting routes to checking tidal data and weather forecasts. The creators of savvy navvy have heard and felt your frustrations with having to navigate between multiple apps to source the relevant information needed prior to sailing. That's why they've created this tool so you can simply drop a pin and work out the best route in seconds.
Source: savvy navvy
Partnership with savvy navvy
Here at GJW Direct, we're dedicated to giving our customers access to exclusive benefits, that's why we've partnered up with various marine brands to give you money off your next purchase. By signing up to our digital organiser MyBoat, you can receive 50% off your annual savvy navvy subscription.
Featured services

Source: savvy navvy
So what makes savvy navvy different to other boating apps you have? They've combined the features many sailors find most important into one easy-to-use app.
Purchasing an annual subscription can see you receiving features such as navigational charts, tidal data from over 8,000 stations around the world and detailed weather forecasts which show changing wind speed and direction. Plot your destination in 3 taps and the app will provide you with the best route based on departure time, weather and tide data. Phone screen too small? No problem, you can export your route data and use in conjunction with a chartplotter.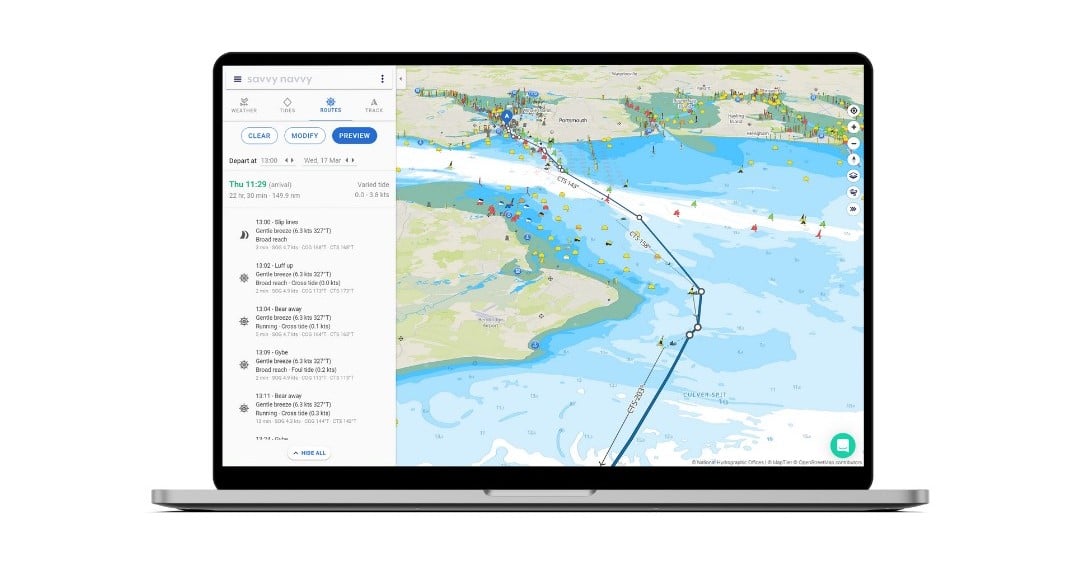 Source: savvy navvy
There are many more incredible features to discover inside the app. Find all up to date marina and anchorage information, including their amenities, number of berths and contact information. You'll have a dedicated customer support team on-call to help you use the app should you need advice.
That's not all! savvy navvy can also calculate your fuel consumption based on boat engine speed and fuel efficiency whilst out to sea. This is particularly beneficial for motorboat users! For more information on what this app has to offer, visit their website.
May 2021 Prize Draw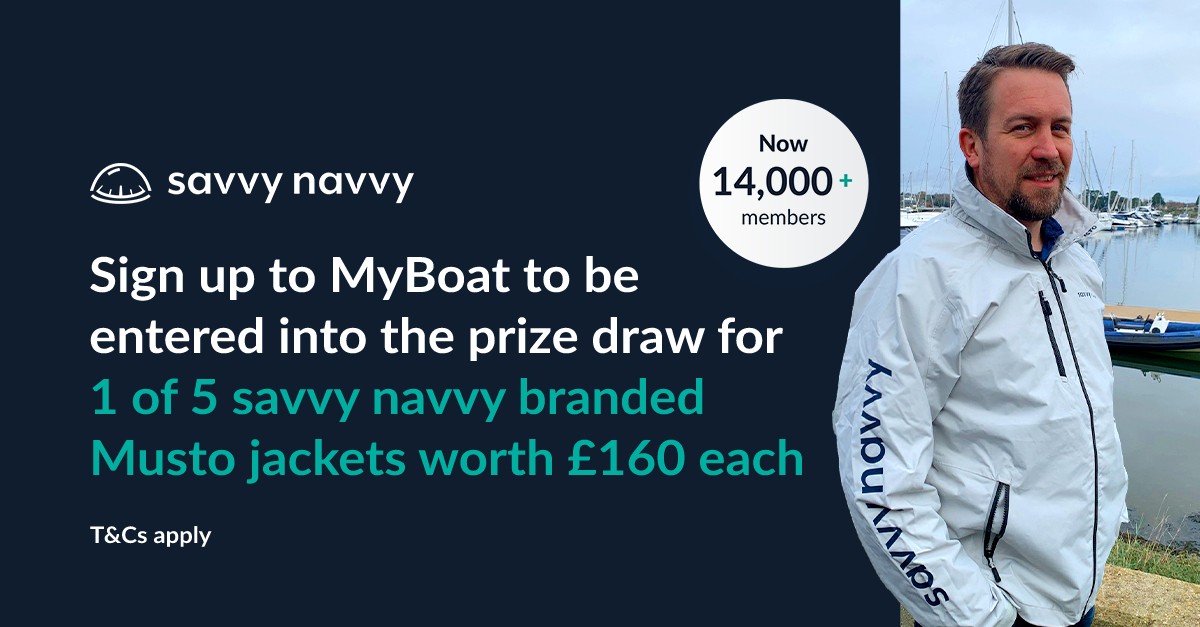 In case you didn't already know, we're running a prize draw during the month of May for five lucky winners to receive 1 of 5 savvy navvy branded Musto jackets worth over £160 each!
All you have to do is sign up to MyBoat, your FREE digital organiser designed for storing all of your boating documentation in one safe, easy-to-use place. Not only that, but you can set custom alerts for when your insurance needs renewing or reminders to service safety equipment. GJW Direct customers also have access to a number of discounts from recognised marine brands such as savvy navvy, Sailing Chandlery and Yachts and Yachting.
Header Image Source: savvy navvy
Related Articles
Sep 1, 2021
Who are Helly Hansen?<...