The Best Marinas and Yacht Clubs on the White Isle
If there's one thing you must do whilst sailing the Balearics, it's to visit Ibiza and experience its hidden treasures. Though it may be known as a notorious party destination, this sun-kissed, beach-bejewelled island has so much more to offer than the world-renowned night clubs and all-night parties. Ibiza is also home to some of the most elite marinas and motor yacht clubs in Europe...
1. Marina Botafoch
Marina Botafoch is Ibiza's most upmarket marina. A selection of exclusive restaurants, exquisite cafes and glamorous boutique shops draw in an elite clientele from around the world, with their unbelievable yachts lining the docks.
Located on the north side of the Port of Ibiza, the marina offers a comprehensive range of nautical services including shipyard and maintenance facilities, all within easy reach of the historic centre of Ibiza town.
2. Port Esportiu Marina d'Eivissa, Marina Ibiza
Arguably one of the most prestigious marinas in the whole of Europe, Marina Ibiza provides advanced technical and nautical services with first-class professionalism and spacious moorings to accommodate super-yachts. The harbour embodies more than just a marina, inviting visitors to uptake a luxurious, dynamic lifestyle with direct access to the some of the island's best hotspots and bars.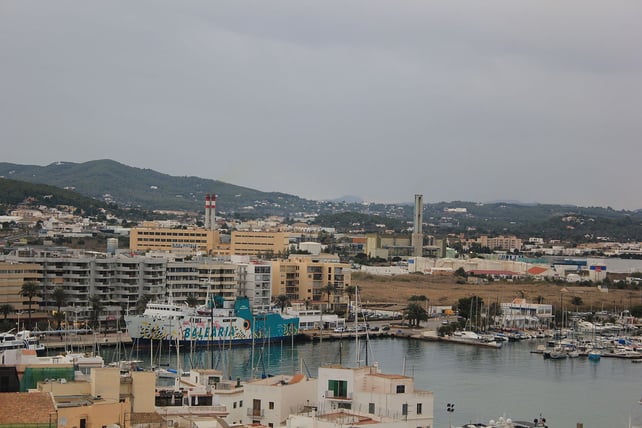 Source: Chixoy - (CC BY-SA 3.0)
3. San Antonio Marina
Ran by the Club Nautico Sant Antoni, known to many as Es Nautic, this is Ibiza's biggest marina, delivering top quality facilities, a swish restaurant and numerous sporting and social activities throughout the year. It's in a prime location, with Ibiza town just minutes away by foot. You can book a mooring direct through their website.
3. San Antonio Marina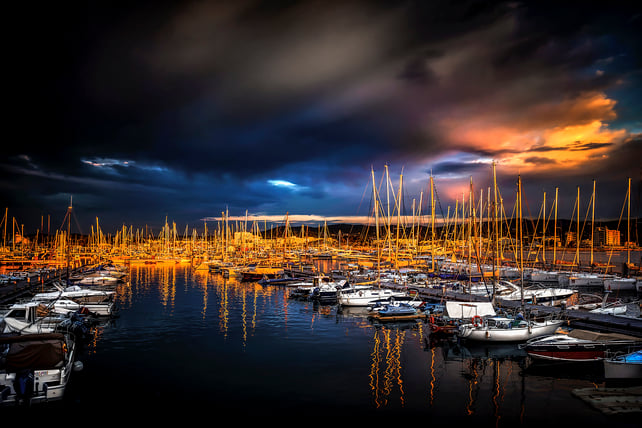 Source
4. Ibiza Magna
Ibiza Magna is an exclusive marina at the foot of Dalt Vila, in the centre of the city. It has 85 moorings for boats of a maximum of 60 metres in length and 10 metres in maximum draft. Surrounding the marina are lots of impressive tourist attractions, infrastructures and landscapes.
Ibiza Magna this morning with nice sunrise#ibiza #ibizainmotion #marina #port #sunrise #ibizamagna #oldtown #ibiza… pic.twitter.com/3iJXnldZez

— Ibiza In Motion (@ibizainmotion) September 29, 2016
5. Sovren Ibiza
Sovren Marina has the unmatched combination of 16 berths for superyachts between 60 and 185 metres on the most chic island in the entire mediterranean. Sovren is set to open a 600 square metre Flagship building at the Es Martell end of the marina, which currently has a viewing terrace with spectacular panoramas over the harbour.
Like the look of this? There's plenty more where that came from! Sovren Ibiza are now on Instagram, go check it out! https://t.co/22YYDKECSU pic.twitter.com/e3NGloEjru

— Sovren Yacht Crew (@sovrencrew) July 10, 2017
Header Image Source
Related Articles
Sep 11, 2020
The UK staycation market has risen exceptionally in recent years, particularly with the recent wo...
Apr 9, 2019
Attending a motor cruiser and yacht show provides one of the best opportunities to compare boat b...
Apr 8, 2019
Insuring your motor cruiser is an important precaution. If you've spent thousands of pounds on a ...