The best narrowboat interior layout for your needs...
Want to make the best of the space inside your narrowboat? Here's where we come in. We've complied a short list of easy ways you can save space and brighten your interiors whilst ensuring your personal touch is in every element.
Discover more about our top tips for your narrowboat layout below!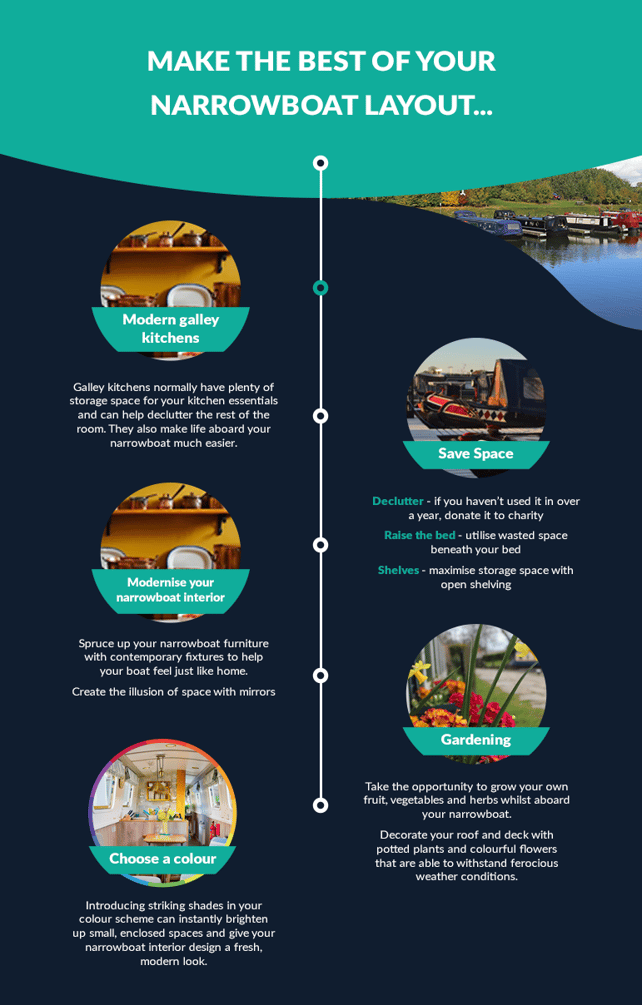 Are you a current boat owner? Visit our online portal MyBoat where customers can enjoy exclusive offers and safely store all their boating information.
Header image source
Related Articles
May 17, 2021
Calling all yacht owners! Let's talk about customisation. Are you tired of staring at your dull a...