Top Tips for Customising Your Sailing Yacht
Calling all yacht owners! Let's talk about customisation. Are you tired of staring at your dull and lifeless boat features? Would you like to know what you can do to spruce up the interior and exterior space and tailor the design to your personal style? Look no further, we've got you covered. Discover our top 5 tips for customising your sailing yacht below.
Colour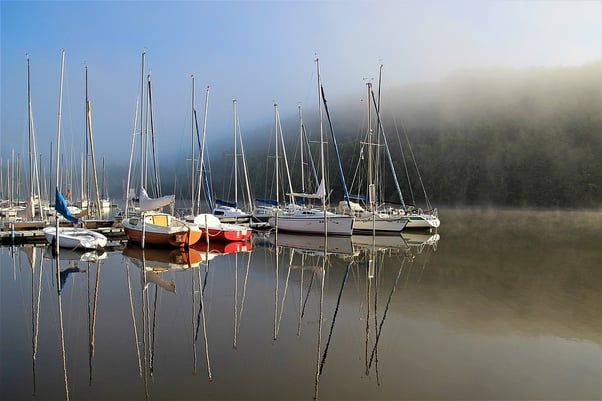 When it comes to customisation, colour is going to play a big role. Any designer will tell you that you'll have to think carefully about your colour scheme prior to making any changes. Not only do you have to think about the outside of your yacht, but the deck and cabin space too, so ensuring your colour scheme perfectly aligns throughout, whilst still adhering to your personal style is essential.

Before you decide to paint your yacht hull, make sure you use antifoul paint, when painting below the waterline as this discourages marine growth from attaching itself to the underside of the vessel and causing damage.

This might go without saying, but your sails are one of the biggest features of any sailing yacht and customising them to your personal style and colour scheme is a must when considering the colour and designs of spinnakers, for example.
Deck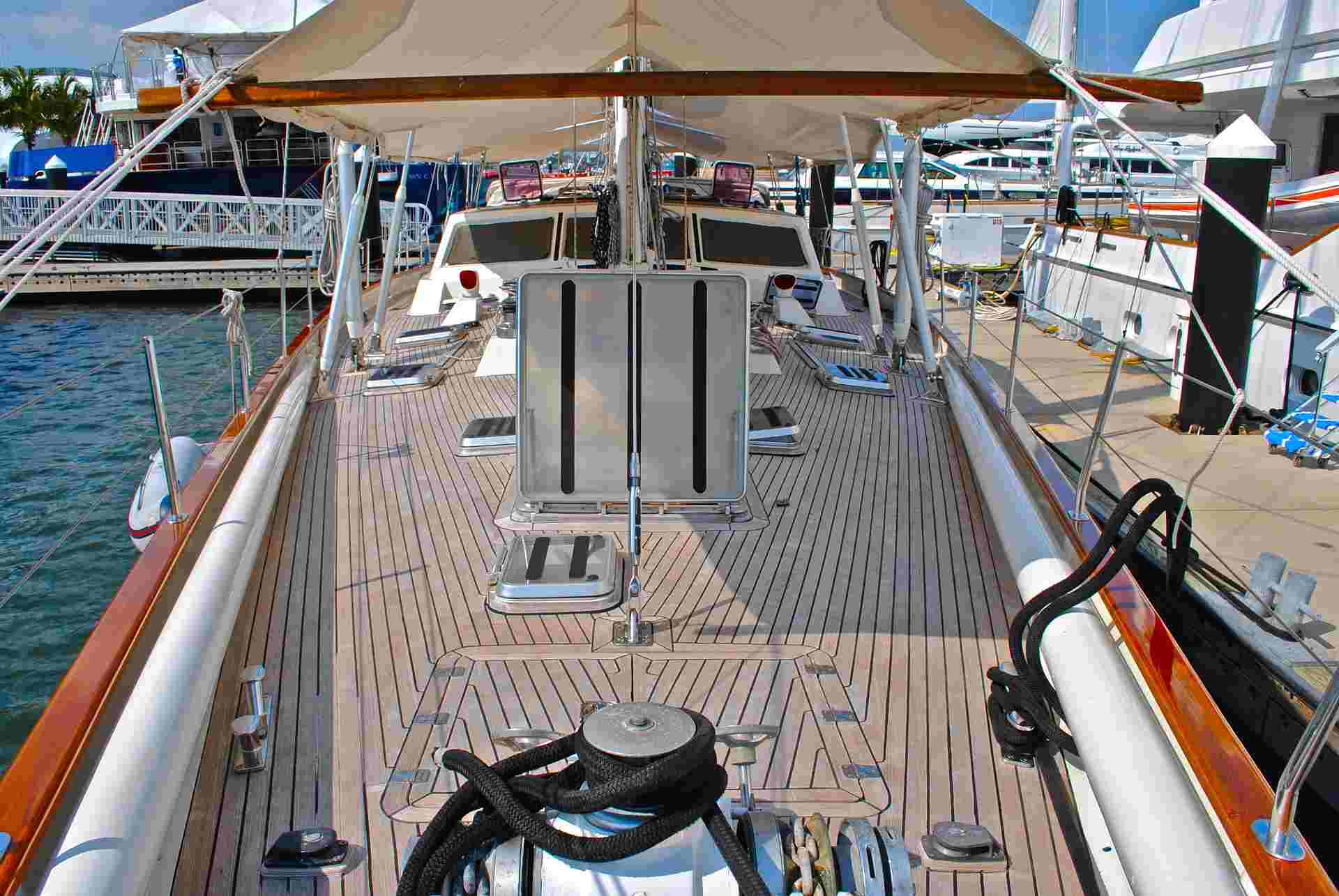 Source
Beyond the big changes, even the smallest additions to your deck area can make a big difference.

One thing to be aware of is the type of flooring you choose to have, you want to make sure it's non-slip whilst still appealing to the eye and your yacht design. Many yacht owners will opt for something like marine flooring which is a synthetic teak decking and can be available in anti-slip.
Facilities
Below deck is where the fun happens. If your vessel has cabin space, then you might want to consider any on-site facilities you'll be needing. For long trips around the country or abroad, it's a good idea to ensure you have adequate sleeping quarters and customising that room will instantly have your yacht feeling like a home away from home.

Similarly, it might be a good idea to ensure your vessel has kitchen and bathroom facilities. Equally, this makes for an excellent opportunity for customisation, particularly for colour schemes and any integrated fittings you might want in either room.
Accessories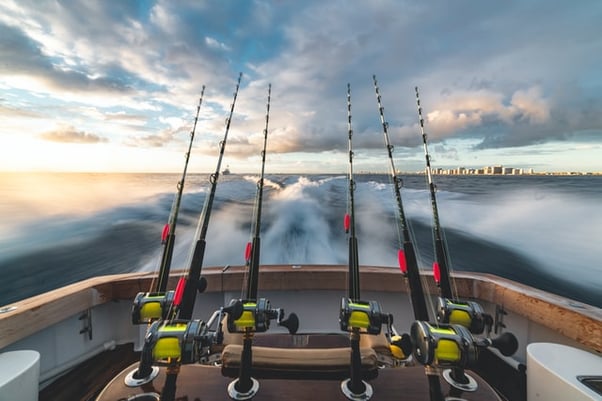 Any accessories you adorn your yacht with will depend upon your specific interests and requirements. However, one of the common accessories we've seen is the addition of a rod mount for storing your fishing gear, allowing you to fish at a moment's notice.

Another important accessory is lighting. Not just ensuring your vessel has adequate lighting for when you're travelling at night, but adding lighting on deck can immediately brighten up your cosy space and give an elegant appearance, particularly if you opt for hanging lights.
Budget
Ultimately, customising your sailing yacht will come down to the kind of budget you're working with. The price for any customisation is likely to change depending on the size or intricacy of your yacht and you might find your carefully planned budget is slowly dwindling.

That's why you should decide what is most important for you to have and make a list of priorities before you start work on your yacht. It's also a good idea to get quotes for the work beforehand so fitters or designers can understand the correct measurements for your boat and can give you a more accurate estimate.

Are you a yacht owner who is struggling to decide on your ideal boating holiday destination? Take our Yacht Location Finder quiz and see where your next UK staycation should be!



Header Image Source
Related Articles
Apr 10, 2020
Want to make the best of the space inside your narrowboat? Here's where we come in. We've complie...