The Best Windsurfing Locations in the UK
For those adrenaline seekers amongst us, the recreational sport of windsurfing is an amazing way to combine the intense concentration of surfing alongside the rhythmic nature of sailing, creating the perfect mesh of a feel-good watersport.
Originating from the sunny surf culture of 1970s California, windsurfing has taken the watersporting world by storm and has steadily grown in popularity ever since.
So whether you're just getting started or you're a part time windsurfing pro, we've rounded up some of the best windsurfing locations in the UK.
Explore the wild waves of England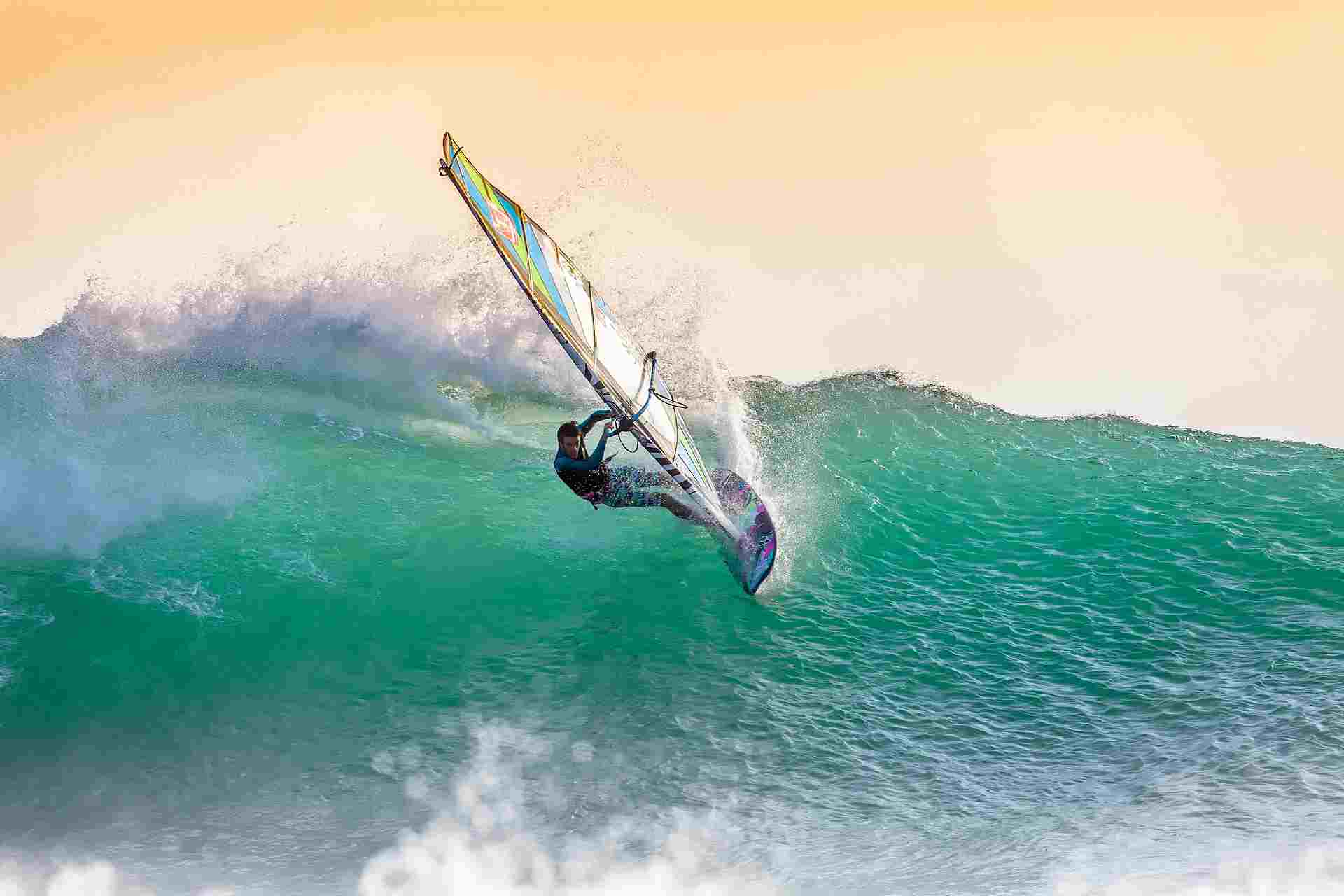 Source
Siblyback Lake, Cornwall


Let's start our adventure in the South-West of England and the infamous rugged coastlines of Cornwall. Whether you're a windsurfing beginner or are far more equipped to deal with the local waves, start off with a visit to Cornwall's Siblyback Lake. Located near Liskeard where you'll find optimal windsurfing conditions for all abilities, all year round. Visit the Siblyback WaterSports Centre to explore their short introductory courses or upskill with the more advanced levels depending on your comfort levels.
Portland Harbour


For the slightly more seasoned windsurfer, Dorset and its open waves are as magnificent and inspiring as they are optimal in windsurfing conditions. Work your way all around the coast and ensure that you make a pitstop in Portland Harbour for the flat water seekers of the group! With some of the best wind statistics of the whole South Coast of England, this is a prime location for enjoying some recreational windsurfing.
Portland Harbour is also home to Weymouth Speed Week which is one of the longest running annual windsurfing competitions across the globe.
South East, UK




When it comes to other English hotspots, the South-East should not be overlooked by any means. Catch a wave and head to East Sussex for the best in windsurfing opportunities. Get started with the help of Lagoon Watersports in Brighton and Hove to get the basics down before you hit the waves and transition from lagoon to the open sea and take in the unique view of a busy bustling life just on the shoreline in front of you.
West Wittering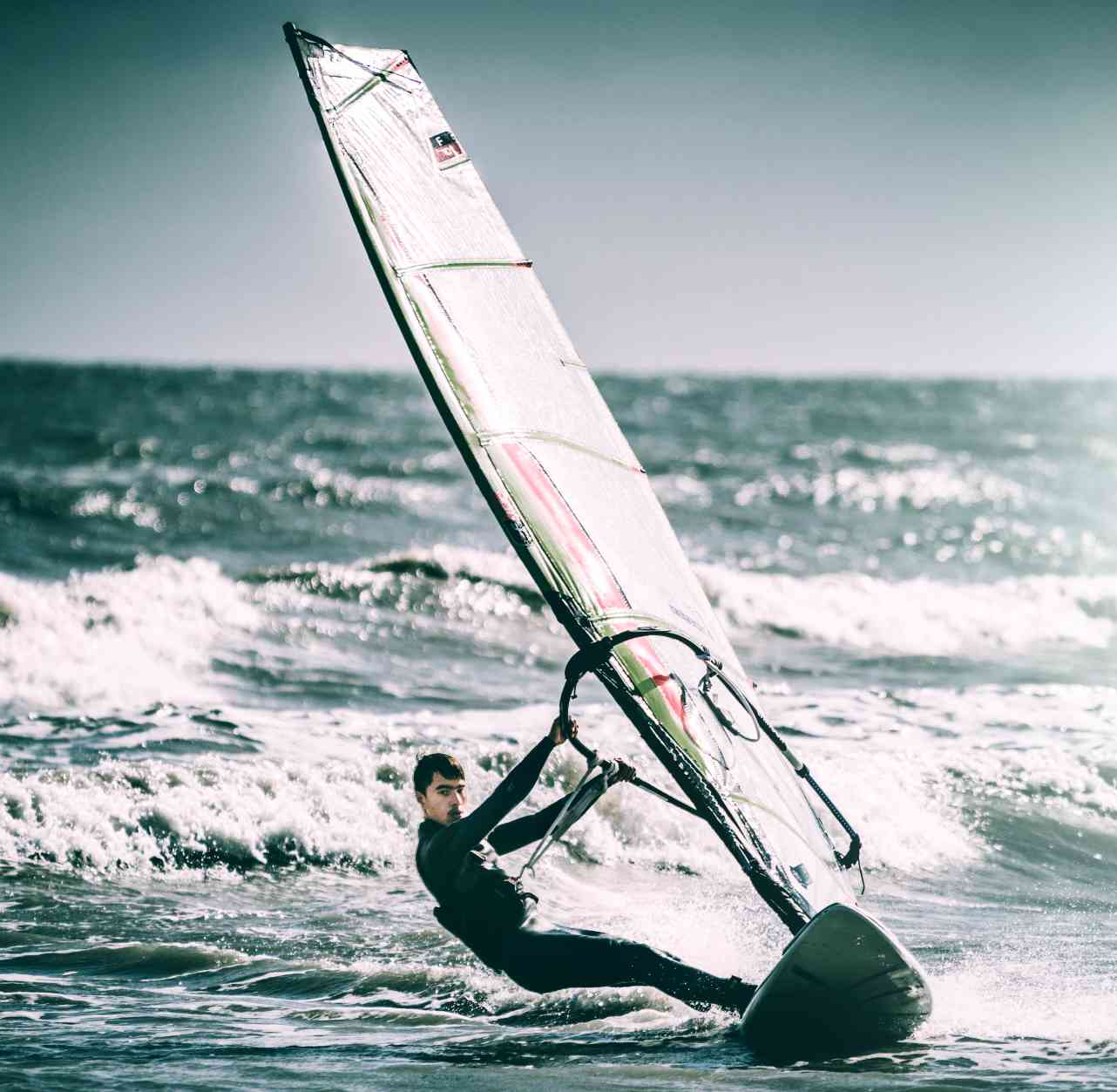 Source
One notable windsurfing location that should be mentioned are at the shores of West Wittering, situated in the South East of England. Particularly excellent for winter surfing around the month of January, this beach is an old favourite with old school sailors and can become crowded during those optimal conditions.
Bring your own windsurfer or rent some kit while visiting. Time your visit right and you could experience overhead waves and fast winds to challenge even the most experienced windsurfers among you.
Seek a little adventure in Scotland


Tiree, Scotland

The windsurfing fanatics amongst you will have already heard of Tiree in Scotland, a place as rugged and wild as they come. Wild Diamond Windsurfing School is where to start your adventure in Tiree, otherwise known as a windsurfing must-visit thanks to its uninterrupted waves and Atlantic winds, not to mention it's breathtaking natural scenery too and tendency for sun. With nine windsurf friendly beaches to choose from, you're very likely to find a prime spot to get started. Tiree is also home to the UK's biggest wave event - Tiree Wave Classic.
Loch Ken, Dumfries

Next up, explore the shores of Loch Ken, located near Dumfries in Scotland for a taste of some of the very best windsurfing on UK shores. Galloway Activity Centre is the perfect stop for the slightly more nervous beginners out there as the calm inland waters are the perfect place to clear your windy conditions and explore in a safer way with more control and a slower pace too.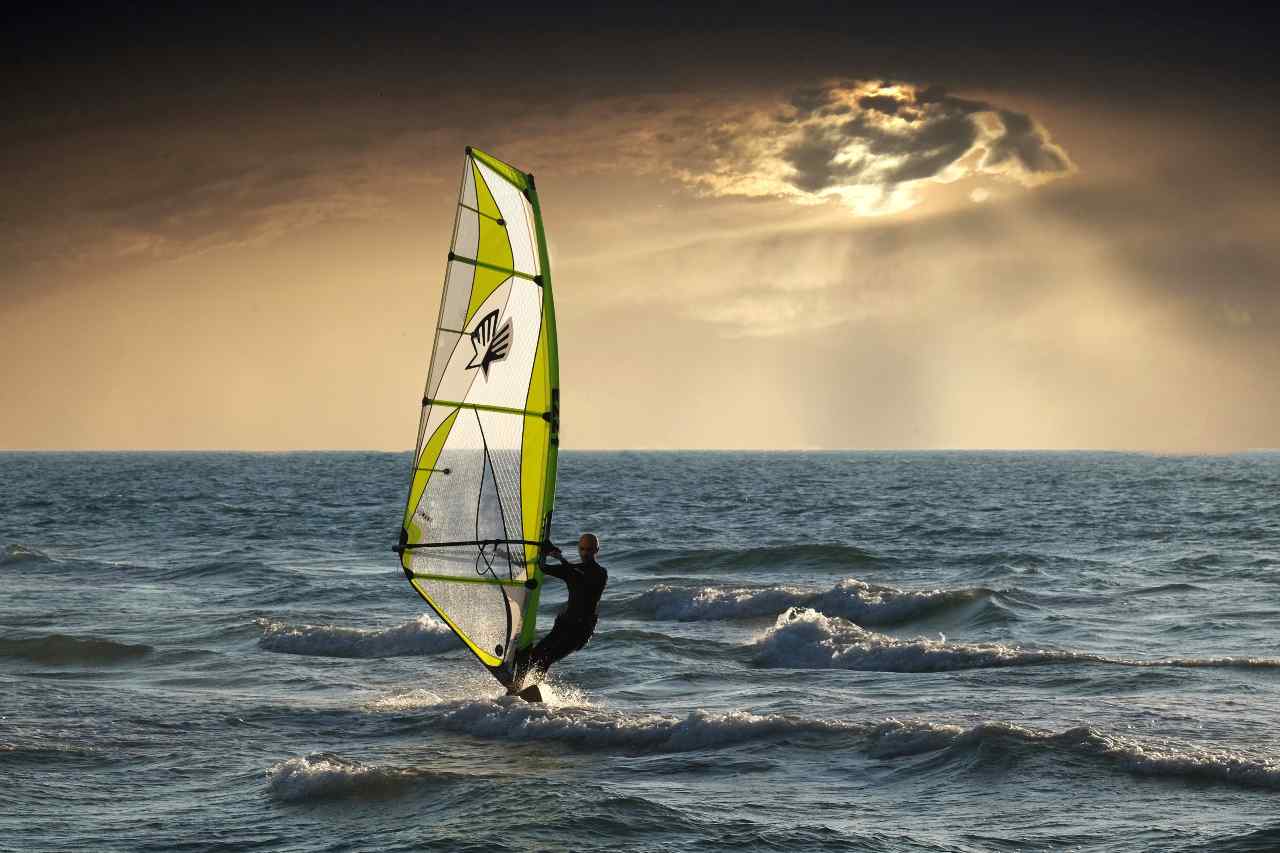 Source
Make a break for the wildness of Wales

When it comes to wild adventures spent amongst nature, look no further than Wales as the perfect backdrop for your windsurfing adventures.
Dale, Pembrokeshire




Start your Welsh windsurfing adventure at West Wales Wind, Surf and Sailing in Dale, Pembrokeshire. This is the perfect place to build your confidence and get started on the water. Resting in a calm, sheltered bay containing shallow waters in the Pembrokeshire Coast National Park, the area is somewhat surprisingly a hotspot for catching some much needed sun too. Think perfect wind conditions, ample training and fun times a-plenty and you're on the right path.
Traeth Crigyll and Traeth Llydan




Go north for Rhosneigr, Anglesey for the final leg of your windsurfing adventure. Rhosneigr features two broad and beautifully sandy beaches: Traeth Crigyll and Traeth Llydan and it is endlessly popular for its windsurfing offerings too. When it comes down to conditions at Rhosneigr and the surrounding area, its south-westerly wind brings with it high waves making for optimal windsurfing conditions. Traeth Crigyll in particular is ideal for windsurfing thanks to a large bay and varying conditions - perfect for those of all windsurfing abilities.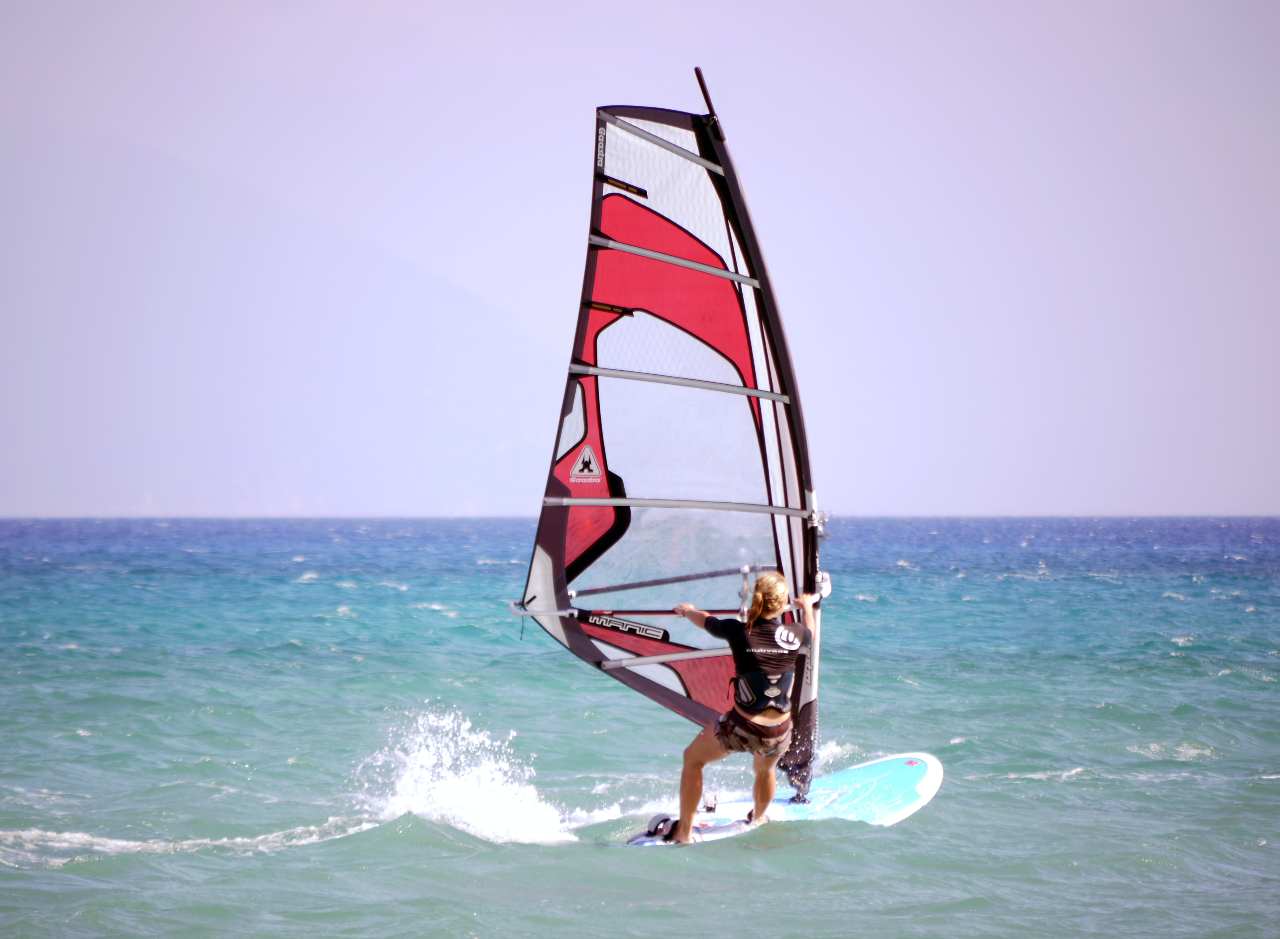 Source
So there you have it, now that you're up to speed on the best places to windsurf in the UK, go forth and safely adventure. Let us know your favourite windsurfing locations on our social media pages.
Are you a current boat owner? Visit our online portal MyBoat where customers can enjoy exclusive offers and safely store all their boating documentation completely free.
Related Articles
Jun 10, 2022
Thanks to modern technology, we've mastered the ability to access any source of information via o...
Feb 15, 2022
With the world slowly coming back to normality and many racing events returning, we wanted to hig...