The Costs of Living on a Narrowboat
Living on a narrowboat can be an exciting new adventure for many new or seasoned boaters, but it's important to be aware of the costs associated with this. Not only do you have to consider the initial purchase price, but you also have to be aware of the running costs which can vary depending on the size of your vessel.
That's why we've highlighted some of the top tips on how to keep your narrowboat running costs from becoming a potential financing issue in the future below.
Cruising Licence & Boat Safety Scheme

The first thing to be aware of as a narrowboat owner is that there is a fee for a boating licence to navigate through inland waterways which will need to be purchased from Canal and River Trust.
The price you pay for this licence will depend upon the length of your boat. Generally speaking, if you're looking for a 12-month contract that covers both canals and rivers, the average cost for a 18 foot narrowboat is around £500-610, whereas a boat up to 77 foot long can increase to around £1,200-1,300. If you're looking for shorter contracts, for example, 3 or 6 months, the cost will reduce. For more information, take a look at Canal and River Trust's licence fee table.
Alongside a boating licence, you're required to obtain a Boat Safety Scheme certificate which helps to minimise the risk of fire, explosions or pollution. You'll need to renew your safety certificate every four years.
Fuel

As of 2021, you're currently allowed to use 'red' diesel fuel for your narrowboat. The price of diesel is likely to be somewhere between 70 pence/litre to over £1, depending on the fueling station you choose. Your annual fuel cost is likely to average somewhere around the £1,300 mark.
Mooring Fees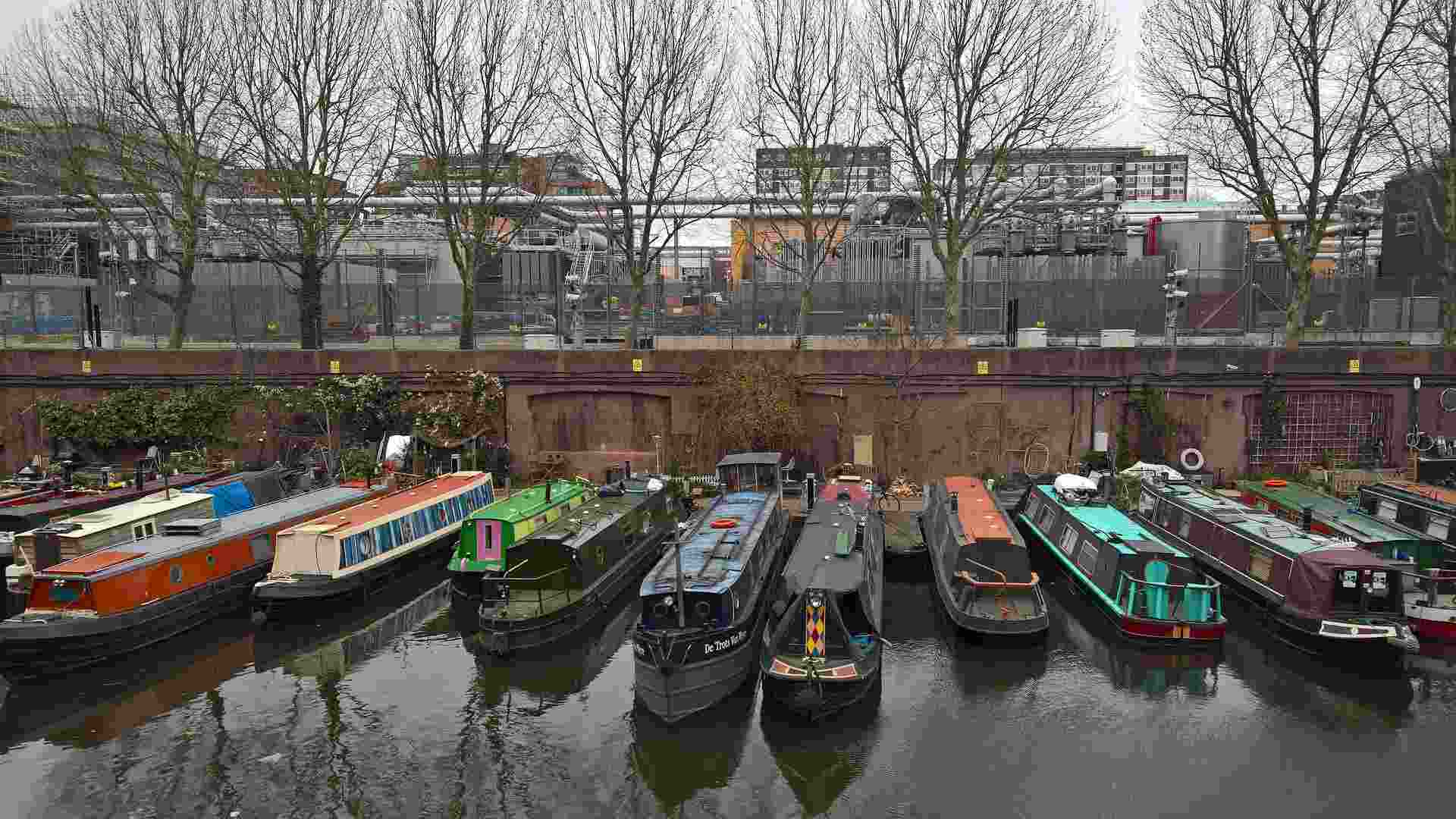 Source
There are plenty of mooring destinations across the UK for your floating home to rest of an evening. Canal and River Trust provide a variety of mooring options depending on your needs. For those living on their vessel permanently, you'll want to consider long-term stays.
Moorings fees you'll be responsible for will depend upon your boat length and the popularity of the area. For example, mooring fees in London are likely to be significantly higher than a destination up north.
If you ever go away for long periods of time, why not think about subletting your mooring to close family or friends? Alternatively, you could ask the marina if they have a list of people who are wanting short term moorings. Be sure to check with your marina first because some forbid subletting. However, there's no harm in checking, especially if it'll help to lower your costs.
Heating

You're likely to find narrowboat owners who live aboard their vessels that have a solid fuel fire on their boat.
That's why many boat owners opt for a solid fuel fire integration which allows them to save fuel expenses and keep warm. Fuelling your fire can be achieved with dry wood found in nature or coal, though expensive, it's preferable to diesel costs.
Toileting

You might be surprised to know that toileting is an expense you'll need to account for on a regular basis. There are two options you can choose from: a pump-out or cassette toilet.
The average couple aboard will only need pump-outs every three weeks, but this will be more regular if more people live aboard your vessel. The costs can be anywhere from £200-£400 annually, which averages at £12-14 every 3 weeks depending on the number of people living aboard and how often you have guests over.
Opting for a cassette toilet will mean disposing of waste is free and can save you hundreds of pounds a year, however the drawback to this is you'll be required to do this at a more frequent rate. You're likely to need to dispose of waste every couple of days if you choose this option, however it's always good practice to have a cassette toilet as a backup for your pump-out toilet, just in case it needs any repairs.
Maintenance

If you're a seasoned boater, you may have picked up tricks of the trade over the years and might be able to DIY which will help combat the labour costs. External charges often come at an hourly rate and can stack up if you're not careful!
Alternatively, if you're not confident in your own abilities, some marinas in the UK will have maintenance services at reduced rates, allowing you to get on-site maintenance and repairs from a professional at a cheaper price.
Regular maintenance that tends to be carried out for narrowboats is to do with the engine and oil changing which can cost around £100 every few weeks. However, having a River Canal Rescue membership means you can get assistance with breakdowns and general maintenance, depending on the type of cover you opt for.
Personal Expenses

Similar to living in a house or flat, your personal expenses are likely to be very similar. Most of us would still like to keep our phones and have access to the internet and TV channels whilst aboard our vessels.
Grocery shopping will also remain a constant expense as in the long run it will be cheaper to prepare and cook meals aboard your vessel rather than opting to eat out on your travels.
Of course, you can decrease your expenses by choosing to keep the internet and watching TV through streaming websites, this will mean your costs for any Sky or Virgin Media boxes will significantly reduce your annual costs.
Insurance

We understand it can be difficult to find the right insurance policy for you, however, you're legally required to obtain narrowboat insurance in the UK when navigating the inland waterway system.
There's nothing more infuriating than realising you could have purchased the same product or service for a much cheaper price, so make sure you shop around for best prices vs. benefits for you.
Insurance companies such as GJW Direct offer a range of exclusive benefits, including automatic liveaboard cover, all risks contents insurance and a free River Canal Rescue breakdown cover as part of their policies.
Related Articles
Jan 16, 2023
Enjoy your precious time out on the water, leisurely cruising, or permanently living. Canal boats...
Jan 16, 2023
Your narrowboat can go through a lot, especially if it is your permanent residence. From wear and...
Jan 16, 2023
The cost of living crisis has affected most households across the UK, whether that be on land or ...