Top 9 Boat Friendly Holiday Locations Along the South Coast
Now is the perfect time to plan a staycation and what better way to explore the UK than on the water. The south coast in particular affords some of the most spectacular coastline, with warmer temperatures and a mix of beaches and wetlands wildlife habitats. Here are our favourite places to use as your base for exploring the delights of the UK's south coast...
Brighton Marina and Boatyard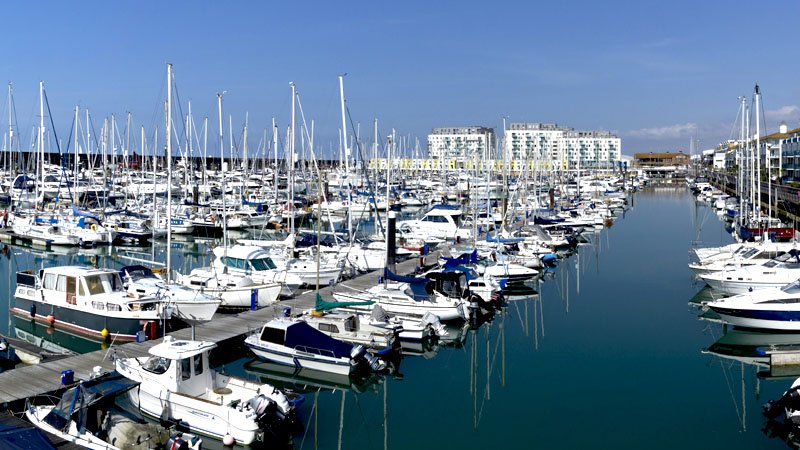 Source: Premier Marinas
Brighton is home to the UK's largest marina, with over 1300 berths and boasts a prestigious 5 Gold Anchors Award from The Yacht Harbour Association. The vibrant hub is reflective of the city, with an array of entertainment options, from chic boutiques and art galleries to trendy bars and restaurants. The Premier Marinas' site is the perfect base for exploring the south coast, and discovering the channel islands or even across to France.
Chichester Marina and Boatyard

Source: Premier Marinas
Nestled within Chichester Harbour, a stunning Area of Outstanding Natural Beauty, is the idyllic location of Chichester Marina and Boatyard. This natural harbour and wetlands provides a unique habitat which boasts an abundance of wildlife, including marine birds, seals and aquatic creatures. The marina and boatyard have been sensitively designed to compliment the surrounding scenery. Whether you're a wildlife watching enthusiast or wanting a peaceful escape, this is the location for you.
Falmouth Marina and Boatyard

Source: Premier Marinas
Cornwall is amongst the crown jewels of the Great British coastline, adorned with Heritage Coastline and breathtaking beaches. Falmouth itself is stunning, rich with maritime history, iconic Victorian harbour front and beautiful shops, and is perfectly situated to explore the peninsula. The Premier Marinas' site includes dry stack facilities, ideal for your boat storage requirements.
Gosport Marina and Boatyard

Source: Premier Marinas
Gosport Marina is in the midst of the Solent and just a stones throw from the picturesque Isle of White. Again benefitting from dry stack facilities, Gosport Marina offers the ideal waterway for your favourite watersports activities, from sailing to windsurfing. It is also just across the waterway from Portsmouth Historic Dockyard, where you can see Nelson's HMS Victory, explore HMS Warrior and the Mary Rose Museum.
Noss on Dart Marina

Source: Premier Marinas
For exploring the wonders of Devon, there is no better base than Noss on Dart Marina. Nestled within the South Devon Area Of Outstanding Natural Beauty, from the banks of the River Dart round to the stunning sea coastline, there is ample opportunity for wildlife watching and taking in the stunning scenery. On land, you'll also be on the foothills of the Dartmoor National Park for exploring all the unique sights of Devon.
Port Solent Marina and Boatyard

Source: Premier Marinas
If you're looking for a place to escape from day-to-day life and enjoy an abundance of waterside entertainment and leisure facilities, then Port Solent Marina is the destination for you. Situated in the heart of the South Coast, there is a vast array of retail, food and drink outlets plus a cinema, fitness suite and trampoline park, so the choices are plentiful.
Southsea Marina and Boatyard

Source: Premier Marinas
Perfect for sailing boats and motor cruisers, Southsea Marina is situated in the peaceful Site of Special Scientific Interest, Langstone Harbour. Poised perfectly for cruising the Solent, the warm and welcoming Marina offers exceptional facilities and services, including a boatyard for maintenance or repairs.
Sovereign Harbour Marina and Boatyard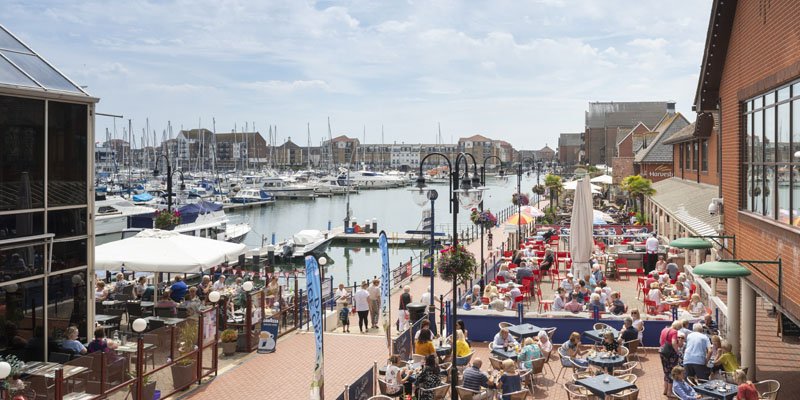 Source: Premier Marinas
Eastbourne is home to northern Europe's largest composite marina complex, with four interconnected harbours. Ideal for a family vacation, the Sovereign Harbour Marina benefits from the Waterfront, which is a vibrant and varied food and retail park.
Swanwick Marina and Boatyard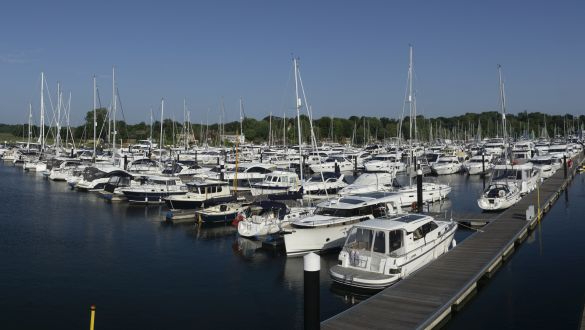 Source: Premier Marinas
Nestled in the River Hamble is the picturesque Swanwick Marina, a yacht-owners paradise with its racing set, but equally idyllic for motor cruisers. Enjoy the delights of the South Coast including Portsmouth, Chichester, Lymington and Poole. Drystack facilities are also available for smaller boats.
Wanting more ideas of where to take your Yacht? Use our location finder to pinpoint your ideal destination…
Header Image Source: Premier Marinas
Related Articles
Nov 10, 2021
Who is Pirates Cave Ch...
Oct 8, 2021
Recent years have seen a rise in the trend of electric foiling boards (sometimes better known as ...
Oct 7, 2021
Who are Generation Gra...