What are the Best Dinghy Sailing Events in 2023?
Racing is back and in full swing this year! So we wanted to highlight some of the top events you need to watch out for during 2023. It's going to be one heck of a racing year!
Mirror World Championships, Sligo
A Mirror dinghy was commissioned and named after the Daily Mirror in 1962 by Jack Holt and Barry Bucknell. The interesting design of the bow is a result of its DIY nature. Since its conception, the mirror dinghy has become one of the most popular starting boats in the UK.
Despite its low speed, the Mirror dinghy is popular as it's an easy-to-find model due to its large fleet. The World Championships occur biennially and are commonly contested by Ireland, the UK, South Africa, Canada, New Zealand, Sweden, Netherlands and Australia.
Last year's event was sadly postponed thanks to Covid, however, the next event will happen at Sligo Yacht Club between 24-30th July 2023.
Topper World Championships
Topper is recognised by World Sailing, despite being used mostly around the British Isles. The Topper boat measures 3.4 meters and has been an international event since 1996.
The event is known widely as the 'Friendly Class' and attracts exceptional sailing talent from around the world. This class allows sailors to build life skills and help with fitness levels. It is considered to be a starter class, allowing sailors to progress into larger boats, such as Lasers and 29ers and compete more competitively.
The 27th edition of the International Topper World Championships 2023 will take place at the Royal Cork Yacht Club in Crosshaven, Ireland from the 24-28th July.
OK World Championships
The OK Dinghy was designed by Knud OIsen in 1956 and measures just 4 meters. Originally designed as a preparation class for the Olympic Finn, it has since branched into its own racing events.
In 2007, the largest ever OK Dinghy World Championship was held in Łeba on the Polish coast to celebrate the 50th anniversary of when this boat was first designed.
The OK Dinghy World Championships always attract big names such as the three-time Olympian Dan Slater. The class has seen extraordinary growth across neighbouring countries such as Denmark, France and Sweden.
This event will take place in Lyme Regis, UK and will run from 22nd - 30th June 2023.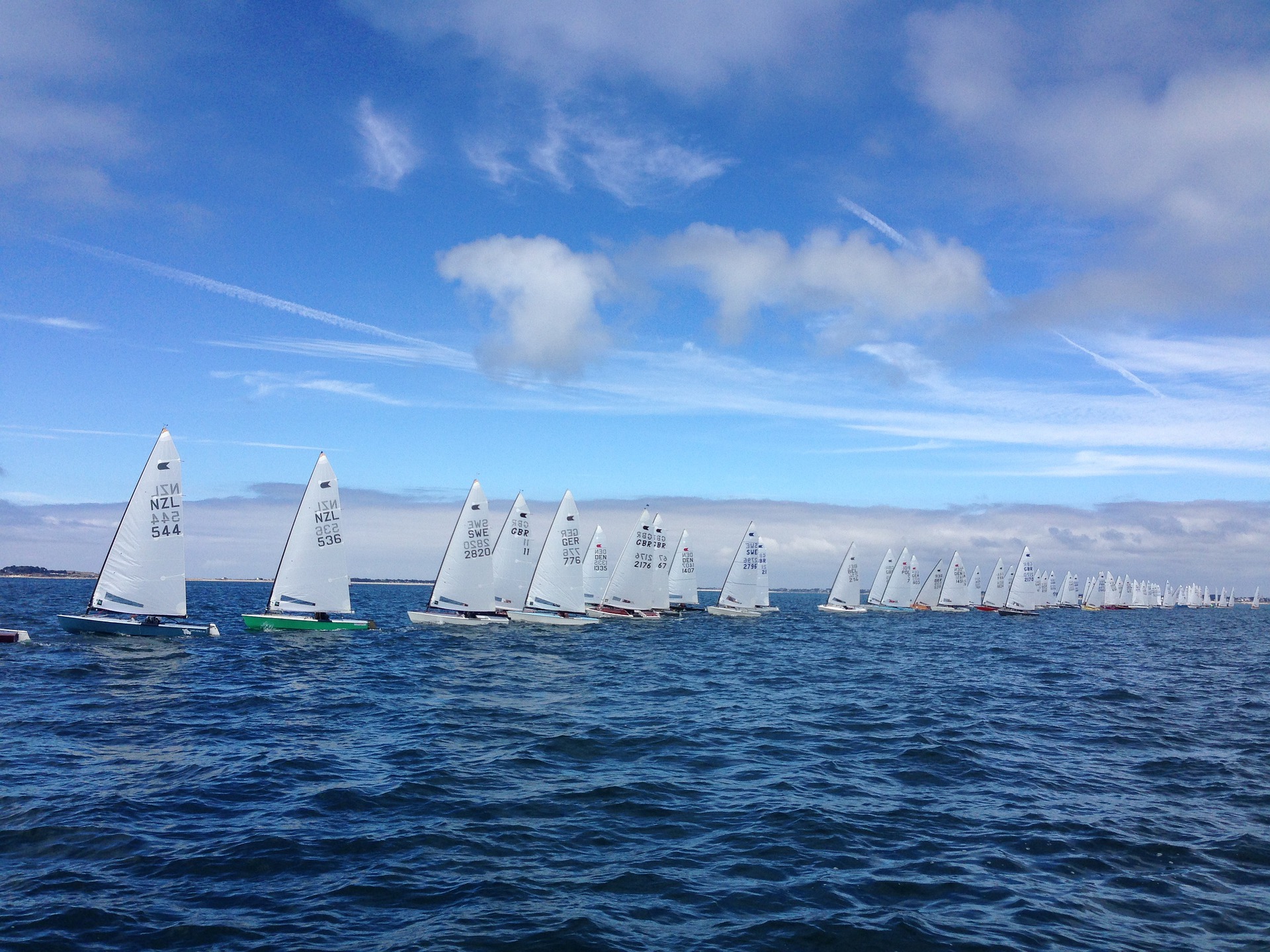 Abersoch Dinghy Week
Run by the South Caernarfonshire Yacht Club, this year's Abersoch Dinghy Week will be held Saturday 22nd July (registration) with racing from Sunday 23rd until Friday 28th July 2023.
The yacht club was founded in 1924 and has a proud history of playing host to many prestigious championship events - with the Abersoch Dinghy Week being no exception.
This week is always one of the more popular sailing events for dinghy sailing enthusiasts to have in their calendars. The event is open to all dinghy classes, from Optimists to 49ers and 2023's event is set to be bigger and better than ever.
The Bloody Mary
The Bloody Mary is back on Saturday 7th January 2023, and is open to non-foiling dinghy classes with PY numbers including the International Topper. Commencing at 12pm, The Bloody Mary is a pursuit race where the slowest boat starts first and the faster boats start progressively later, depending on a handicap rating which is set by the Race Committee.
Ones to watch:
RYA Youth National Championships
The prestigious RYA Youth National Championships is the highlight of the youth racing calendar where the country's most promising young racers go head to head in a week of fun, exciting action.
Weymouth & Portland National Sailing Academy in Portland, UK will host the championships from Saturday 8th April to Friday 14th April 2023.
Topper Nationals
(Provisionally booked for 5th - 11th August 2023)
Chichester Harbour Race Week
(Provisionally booked for 16th - 18th August 2023)
Related Articles
Dec 1, 2022
Who are Sam and Jack?
Sam and Jack are both avid dinghy sailor...
Dec 1, 2022
There is nothing like spending time on your boat in the great outdoors, the sense of freedom it g...
Dec 1, 2022
When it comes to your dinghy, the sails are the driving force, so ensuring they are in the best c...