What are the Best Dinghy Sailing Events in 2022?
With the world slowly coming back to normality and many racing events returning, we wanted to highlight some of the top annual events you need to watch out for during 2022 and beyond!
420 World Championships

Beginning in 1973, the 420 World Championships is an international sailing regatta in the 420 dinghy class. It consists of four events: the Open, Men and Mixed, Women and Open Youth categories.
Based on a boat specification developed by Christian Maury of France, the 420 class is 420cm in length (reflected in the name) and can weigh up to 100kg.
There are many 420 events held every year internationally, all with the highest quality of racing.
Waszp UK Nationals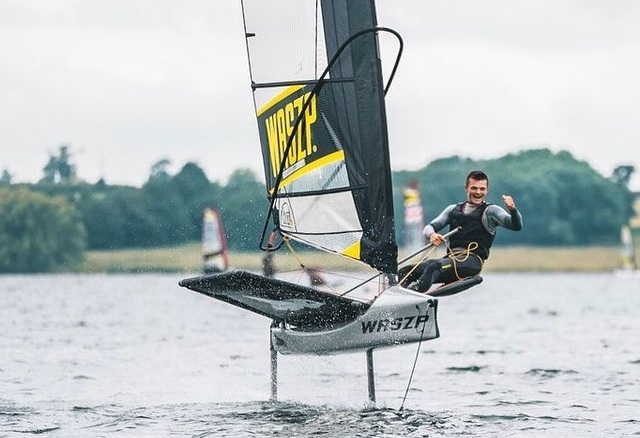 Source: Sam Whalley
The Waszp Nationals is a single handler sailing dinghy event that takes place every summer.
This annual event will take place in Portland Habour, Dorset, between 23-26 June and is the highlight of the Waszp calendar - welcoming advanced sailors as well as newcomers to complete laps in order to receive a result.
2021's National event saw a total of 50 competitors joining and this is only expected to grow in the coming years. It's one to watch out for.
Mirror World Championships Sligo

A Mirror dinghy was commissioned and named after the Daily Mirror in 1962 by Jack Holt and Barry Bucknell. The interesting design of the bow is a result of its DIY nature. Since its conception, the mirror dinghy has become one of the most popular starting boats in the UK.
Despite its low speed, the Mirror dinghy is popular as it's an easy-to-find model due to its large fleet. The World Championships occur biennially and are commonly contested by Ireland, the UK, South Africa, Canada, New Zealand, Sweden, Netherlands and Australia.
Due to COVID, the next event will now be held at Sligo Yacht Club between 24-30 July 2023.
Laser Nationals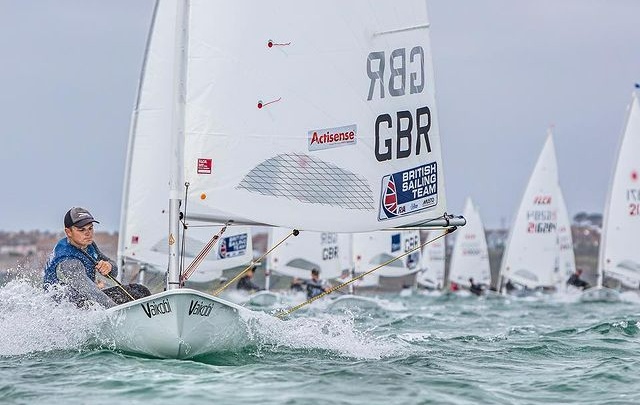 Source: Sam Whalley
Laser is an Olympic sailing class and has been held every year since 1974. Organised by the International Sailing Federation (rebranded as World Sailing), this championship event occurs over a number of days worldwide and has seen some established sailors competing.
British competitive sailor, Ben Ainslie, well known for his five consecutive Olympic medals, has previously competed in the Laser World Championships and won gold medals in the 1998 and 1999 editions and three bronze medals. Since then, he has gone on to compete in many Olympic Games and won medals in the Laser Class.
This year's event will take place at the Hayling Island Sailing Club, off the south coast near Portsmouth, and will start on the 18th July and run for five days.
Also at the Hayling Island Sailing Club will be the Chichester Harbour Race Week which will take place between 15-19 August this year and is set to be another must for dinghy enthusiasts.
Topper World Championships

Topper is recognised by World Sailing, despite being used mostly around the British Isles. The Topper boat measures at 3.4 meters and has been an international event since 1996.
Organised by the ITCA, these championships will take place in Riva Del Garda, Italy and will run from 25-29 July.
The event it is known widely as the 'Friendly Class' and attracts exceptional sailing talent from around the world. This class allows sailors to build life skills and help with fitness levels. It is considered to be a starter class, allowing sailors to progress into larger boats, such as Lasers and 29ers and compete more competitively.
OK World Championships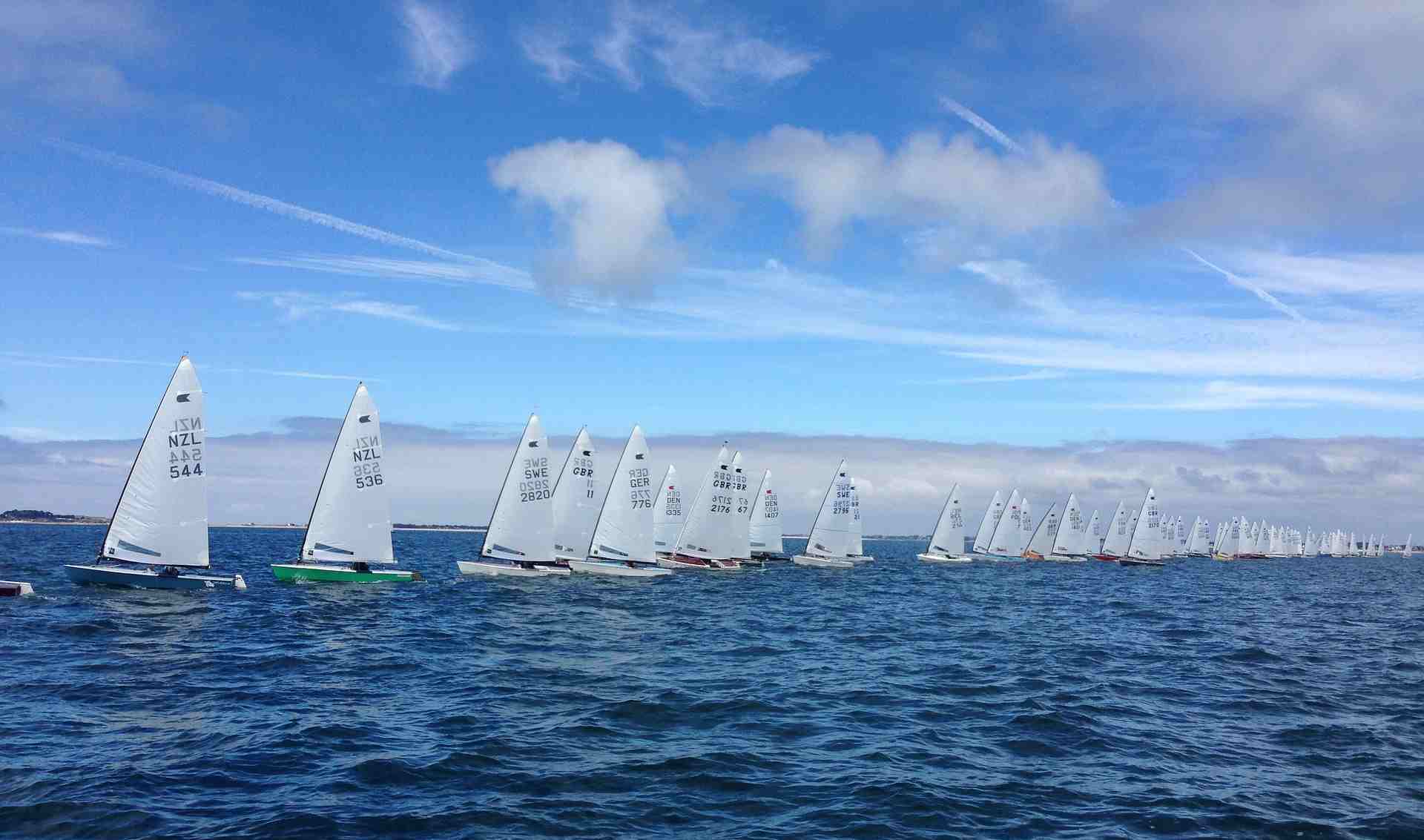 Source
The OK dinghy was designed by Knud OIsen in 1956 and measures at just 4 meters. Originally designed as a preparation class for the Olympic Finn, it has since branched into its own racing events.
In 2007, the largest ever OK Dinghy World Championship was held in Łeba on the Polish coast to celebrate the 50th anniversary of when this boat was first designed.
The OK Dinghy World Championships has attracted some big names such as the three-time Olympian Dan Slater. The class has seen extraordinary growth across neighbouring countries such as Denmark, France and Sweden.
In 2022, this event will take place in Marstrand, Sweden and will run from 5-12 August.
Kiel Week 2022
Kiel Week is considered to be one of the largest annual sailing events in Kiel, Germany which attracts millions of visitors every year from all over Germany and neighbouring countries. This year, the event will take place between 18-26 June.
Their motto 'Tough sailing - Great Entertainment' is true to form and is shown through an extraordinary atmosphere when attending. Kiel Week is in its 140th year of competition and is considered to be regatta sailing at the highest level. It is a versatile event allowing 50 classes/disciplines to be represented across 60+ nations.
Abersoch Dinghy Week
Run by the South Caernarfonshire Yacht Club, this year's Abersoch Dinghy Week will be held between 23-29 July.
The yacht club was founded in 1924 and has a proud history of playing host to many prestigious championship events - with the Abersoch Dinghy Week being no exception.
This week is always one of the more popular sailing events for dinghy sailing enthusiasts to have in their calendar. The event is open to all dinghy classes, from Optimists to 49ers and 2022's event is set to be bigger and better than ever.


Want to learn more about the ins and outs of dinghy racing? Watch our exclusive interview with National Champions Sam Whaley and Jack Graham-Troll to learn more about their journeys in this competitive industry.
Related Articles
Apr 19, 2021
When it comes to maintenance for any boat, there's a lot you need to be aware of, and depending o...
Apr 12, 2021
As with any boat, dinghy's are a big investment, so you want to make sure you're protecting both ...