A Guide to Jet Skiing in the UK
Have you been thinking about taking the plunge and entering the adrenaline fuelled world of jet skiing? Before you take on those waves with confidence, take an alternative route and tick off all the necessary boxes so that you can enjoy one of the UK's most popular water sports with ease, safety and comfort too.
Consider this your fast track guide to jet ski safety. From knowing where your engine kill cord lanyards lie in the event of an accident, to keeping afloat of the correct personal flotation device requirements according to your weight and size.


Jet skiing fundamentals
Understanding the unique nature of your jet ski is imperative for a safe and comfortable ride while out at sea. It's important to think about the various types of jet skis available and what you intend to use your jet ski for. Whether that's solo use, couple or family outings, this could all influence which type of jet ski you ultimately choose. Let's not forget engine sizing too as all these factors will influence your time on the water.
Types of jet skis

A jet ski is a type of personal watercraft, also known as PWC. The term 'jet ski' is actually a brand name which is manufactured by the Japanese corporation Kawasaki. Other popular types of personal watercrafts include WaveRunners and Sea-Doos.
Before purchasing a jet ski, it's important to consider how you envision using it. There are two style categories to choose from: a 'runabout' or a 'standup'. It's exactly how it sounds, a runabout craft is traditionally when the user is sitting down and typically holds two or more people whereas the 'standup' is usually for a solo rider who uses it standing up.
How much is a jet ski?

Owning a jet ski doesn't come cheap, along with purchase costs comes regular maintenance and upkeep which are key to ensuring the longevity of your jet ski.
Jet ski prices can range anywhere between £5,000 and £20,000 depending on the type and passenger size you choose. However, if you're looking for a cheaper option, purchasing a second hand boat allows you to save money whilst still acquiring your recreational boat! There are many options available including talking to a boat dealer who is likely to have specialised knowledge if you're interested in a particular model. Boat brokers are also an option for purchasing a used boat as they often have a generalised understanding of various boat types if you're still unsure which model to choose.
Jet ski storage options

Thought about where to park your jet ski once you've finished enjoying those coastal waves? Storage should be your next port of call and there are a number of options available to you. You could opt for storing your vessel at home in your personal garage or garden. Other options include storage units to protect from weather damage, docking at a marina or dry-racking.
Your ultimate choice will depend on your budget and capacity to self-store, but beware of storing your vessel outside as it could incur weather damage.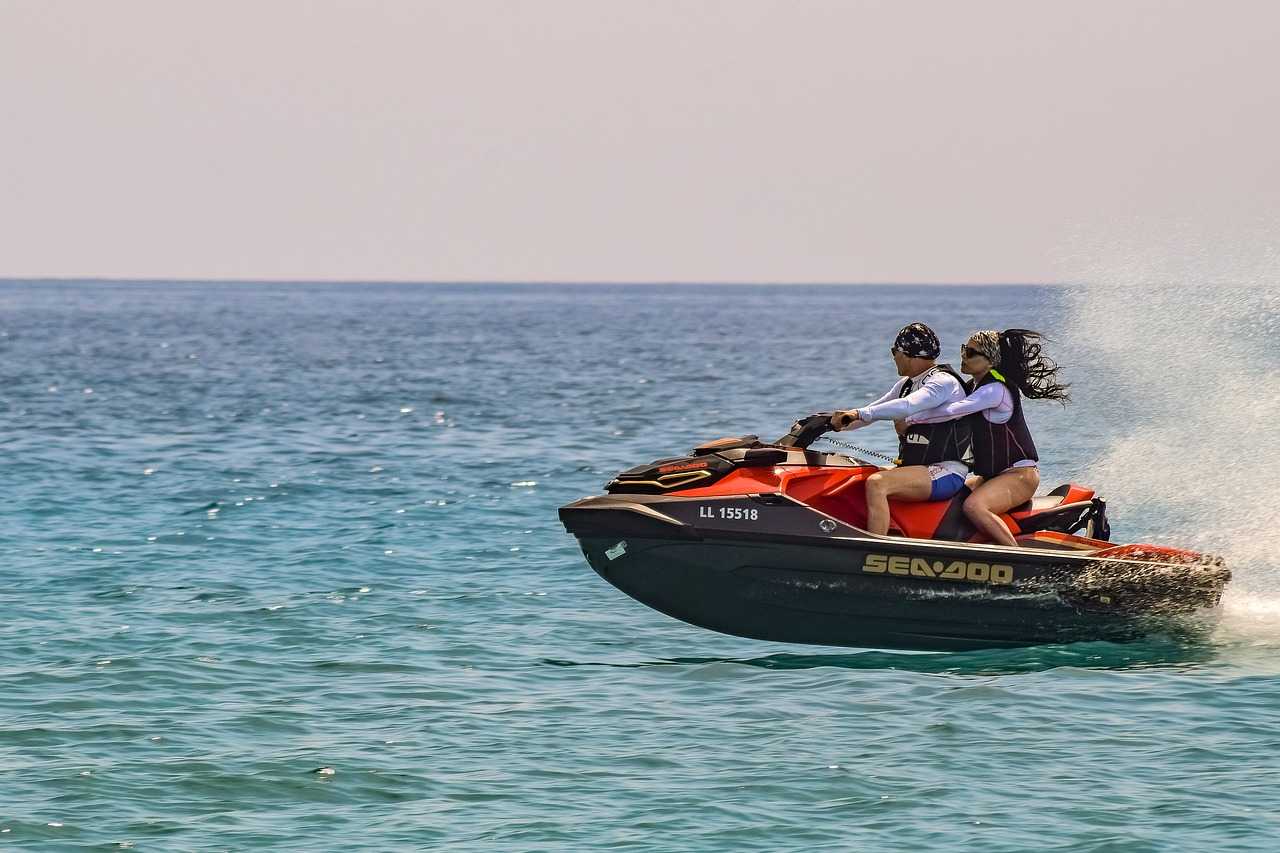 Source
Clothing and safety essentials
Kit yourself out with the correct safety equipment and layer up with non-restricting, waterproof clothing.
Finally, keep your kit up to date with everything from tow lines to a whistle for signalling, a stocked first aid kit, an anchor and of course, a mobile phone that's fully charged in case of emergencies.


Gain confidence on the water
You may feel most at home on the water, but we all know that respecting the rules of the waves are of the utmost importance so preparation and skillset refinement should be a priority before jumping aboard a jet ski.
The RYA are a great resource for further information and in-depth courses when it comes to jet skiing, particularly the RYA's Personal Watercraft Course for reassurance and skill building to ensure a confident but competent trip on the waves. Seeking to increase your confidence as a solo sailor? Jet Ski Clubs are a great way to get you out on the water and mingling with other like minded skiers. Finally, if you'd like to give jet skiing a try before you buy, water sport centres are a great option and welcome those of all abilities too!
Don't forget about your jet ski insurance

Have you considered your jet ski insurance options? We recommend ensuring that you always have the right level of cover for your individual needs, these needs can vary depending on whether you're a solo jet skier or are a member of a jet ski club.
Off water, it is equally as important to include transit and trailer cover if you transport your ski within the UK, which many of us do. The good news is that there are savings to be made by having tracker systems as well as having the appropriate RYA qualifications, so always shop around for the best cover.
Discover more information on jet skiing and comprehensive jet ski insurance policies now.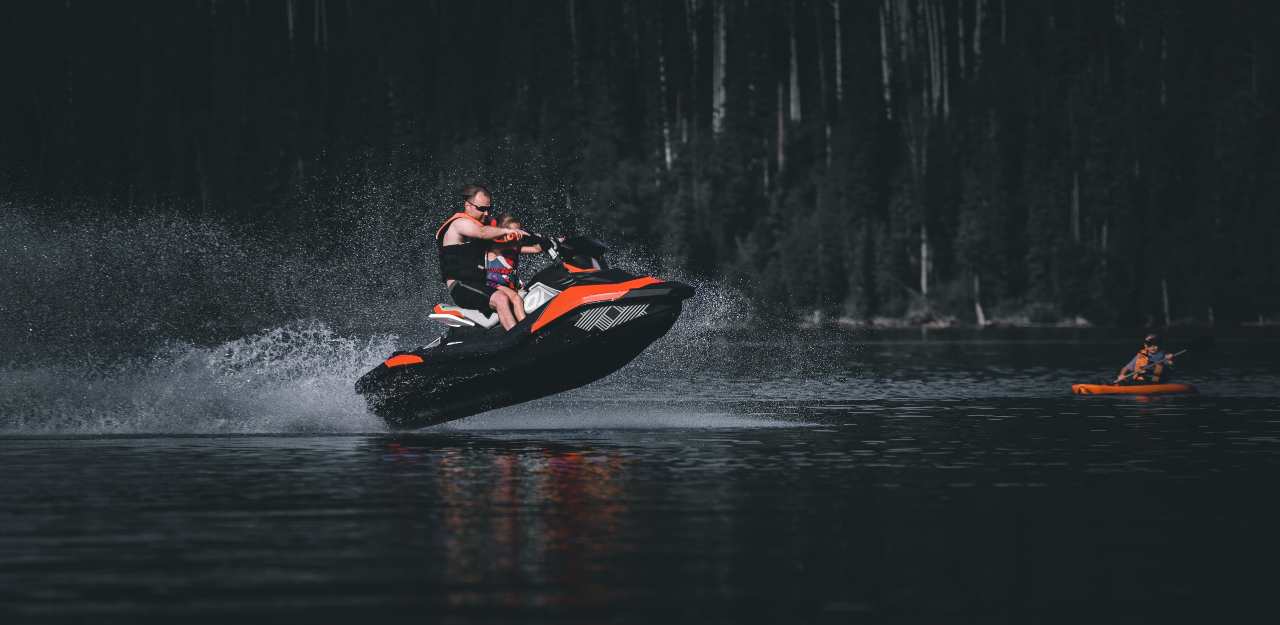 Source
Now that you're up to date on all things safety, competence and insurance policies, it's time to hop on your jet ski and enjoy endless adventures at sea. Make sure you check weather forecasts and tides before venturing out.
Once you've found the right personal watercraft for you, you're ready to get out and enjoy the water! Use our Jet Ski Location Finder to discover some of the best places to visit in the UK.
Related Articles
Jul 26, 2022
"If I want to enjoy racing, do I have to spend a lot of money on a new boat and join an arms race...
Topics- Events, GJW Direct, Yacht, Boat Shows, Classic Boats, yacht clubs, uk, South Coast, Sailing Yacht, Sponsorship, Yacht Racing
Jun 10, 2022
Thanks to modern technology, we've mastered the ability to access any source of information via o...