Best Family Days Out With Your Canoe/Kayak
These days, trying to get the family together can be difficult and finding fun activities that everyone will enjoy is a struggle. The UK is full of beautiful lakes, canals and rivers, and whether you want an action-packed day or a relaxed trip, it's perfect for a family adventure.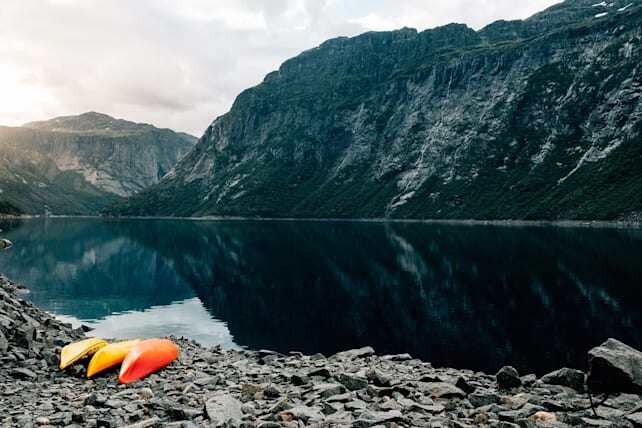 So pack up your car, load up your kayaks and get going...
Llyn Padarn Lake, Snowdonia, Wales
This scenic lake, nestled in the depths of lush greenery and wildlife offers space for fun activities on the water, grab your canoes and work as a team to move around the lake. Head towards the southern bay of Llanberis and stop for a well deserved rest, enjoy food and drink in the village before heading back on the water.
Loch Torridon, Scotland
Kayaking along the shores of the loch offers a stunning panoramic view of the natural surroundings. Our advice is to have a break and jump on land for a light hike, exploring the perimeter of the loch gives you the opportunity to see the scenery from an alternative point.
Gloucestershire, England
If there's a larger group of you, why not hop in your canoes and race down the River Wye? Let the impressive landscape pass you by as you enjoy friendly competition between one another - we'll let you decide on the winning prize!
The Lake District, England
The Lake District is known for its stunning setting, so explore the breathtaking views from the tranquil waters. Have fun exploring the grassy banks and hidden bays - don't forget to look out for the remarkable wildlife living amongst the lakes.
Related Articles
Mar 2, 2021
Trying to think of the perfect tranquil escape this season? Craving the freedom, peace and mindfu...
Feb 17, 2021
Much like any sport, regular participation in water sports like kayaking, canoeing or paddleboard...
Feb 10, 2021
Did you know in the past year alone almost 2 million UK residents have taken part in kayaking or ...