How to Automate Boat Service and Renewal Reminders
Keeping on top of boat admin can be a challenging feat. But with MyBoat, not only can you organise all of your boat documentation online, you can receive reminders when your boating equipment is due for a service, as well as alerts for insurance policy or moorings renewals.
All you need to do is sign up to MyBoat... & what's more - it's free!
Step one:
Become a member of MyBoat by creating your free account. All you need to do is create a username and password and you're ready to go.
Step two:
Once you're logged into MyBoat you can set up your boat profile, create and customise your reminders and check out the latest boating news. It will look a little something like this…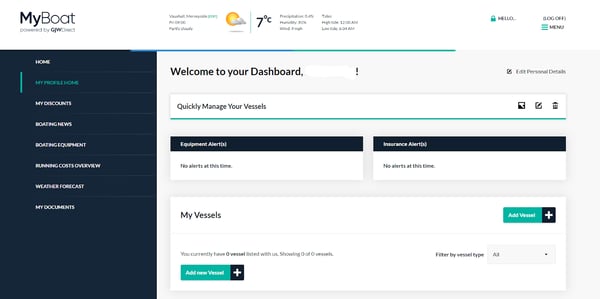 Image source PlaceIt
This is where you can quickly manage your vessels and view any equipment or insurance alerts. You'll also be able to access your policy documents and see your running costs.
Step three:
Once you've set up your vessels in MyBoat, we will send you an email reminder with plenty of time to renew your insurance or get an item serviced.
MyBoat manages all your boating paperwork and keeps it all safe in one place so you can stay on top of all your boating admin, wherever you are.
Header image source
Related Articles
Jul 27, 2020
MyBoat powered by GJW Direct has transformed the way of boat management, gaining over 10,000 memb...
Jul 9, 2020
As a boat owner, it can be difficult to know where to dock your boat after an adventure out to se...