When Was the Last Time Your Lifejacket Was Checked?
Did you know your lifejacket can expire? Whilst there are multiple types of lifejackets, many can expire. For example, with an inflatable lifejacket the material inside the vest can actually lose buoyancy, affecting its ability to keep you afloat, whilst a foam lifejacket loses buoyancy from the wear and tear it takes overtime.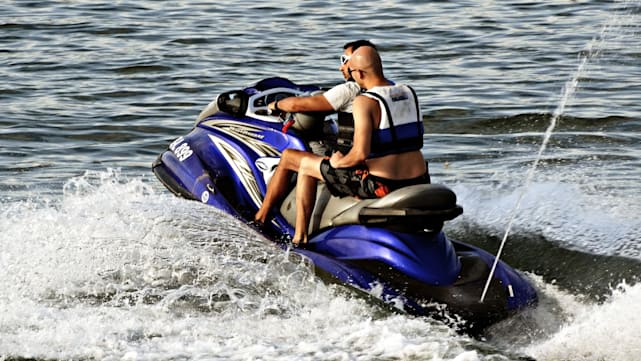 Source
The best way to ensure your lifejacket never runs out is to keep up with regular checks, these include:
Check the inside
A visual check should be made first, it's the easiest and quickest way to spot any damage. Points to focus on include the bladder, the webbing in case it has frayed and the fastenings. If the fastenings have broken at some point and not been replaced, your lifejacket won't be able to adjust to your fit and will become less effective. Finally you should check your crotch straps are intact, as these are what stop your lifejacket from riding up and over your head which, if an accident did occur, could be potentially life threatening.
Check the CO2 bottle
For those with inflatable lifejackets, the CO2 bottle is your lifeline (as well as the lifejacket). Your lifejacket cannot be inflated without the CO2 bottle and therefore should be checked that it is full and if it's not, should be replaced immediately. If full, it will be within 2 grams when weighed - remember to check that the scales are accurate! You should also check the cylinder isn't corroded to avoid any damage to the bladder.
Storage
When not using your lifejacket it's important that you store it in a dry place where no moisture can get to it. Slightly inflate it so to get rid of the folds but don't use your mouth because this will let in moisture, opt for a manual pump instead. Our tip is to wipe down your lifejacket after every use to remove any dirt etc.
Keep up to date with your boating paperwork with MyBoat, an online portal which will give you an insight into all things boating! You'll be able to store those all important documents and set up reminders. For example, when you need reminding that you need a new lifejacket!
Related Articles
Apr 26, 2022
Knowing how to tow a jet ski safely is an essential part of being a jet ski owner. It's important...
Apr 26, 2022
Are you new to the boating world and are looking for the best personal watercraft course to get y...
Apr 26, 2022
Losing your jet ski, having it stolen or having it fall off your trailer and damaged, is an incon...